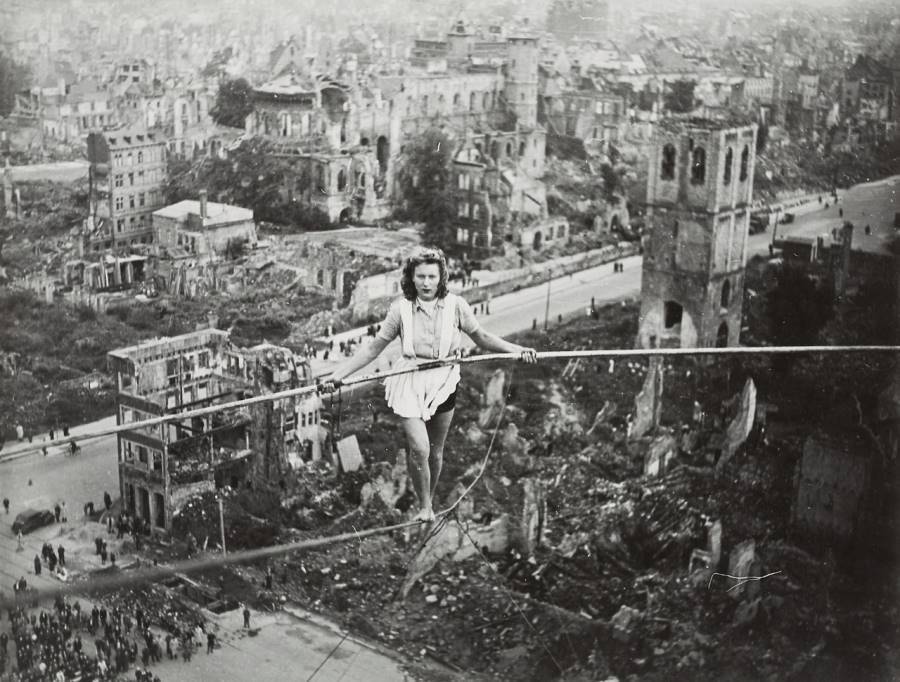 World War II ravaged Cologne, Germany, destroying infrastructure, dozens of landmarks and–perhaps the hardest to rebuild–a sense of cultural substance.
After the war, sights like the one above–a woman walking a high-wire–were not uncommon, and were meant to offer those living within Cologne a brief reprieve from their quite literally ruined reality.
Architect and urban planner Rudolf Schwarz described a post-war Cologne as the "world's greatest heap of debris," and then quickly got to work on its reconstruction master plan. This reconstruction lasted until the 1990s, when the Romanesque church St. Kunibert was completed.