The rate of modern slavery is highest in Africa, with 7.6 victims for every 1,000 people in the region.
In what resembles a slave market of the United States in the 1800s, a video was recently released of a slave auction held in Libya.
In cell phone video obtained and verified by CNN, young men, most of them migrants from Sub-Saharan Africa, are actioned off as slaves to be used for farm work.
The auction was held in Arabic, and the migrants were referred to as "merchandise" as they were sold off for as little as $400 each.
The auctioneers advertised a group of West African migrants as "big strong boys for farm work."
Two men are brought forward in the dark, as the auctioneer shouts out their prices.
Later in the video, CNN interviews migrants who reveal that they were sold as slaves after they could not afford to pay traffickers for a boat journey to Europe, and display scars where they claim they were beaten by their "owners."
The practice of African migrants bound for Europe being sold into slavery in Libya has been known for some time, but this is the first known footage of one of these slave auctions.
Libya is one of the main nations through which African migrants cross over to Europe, due to its location on the Mediterranean Sea. It's there that many of these migrants travel to, on their way to a better life in Europe.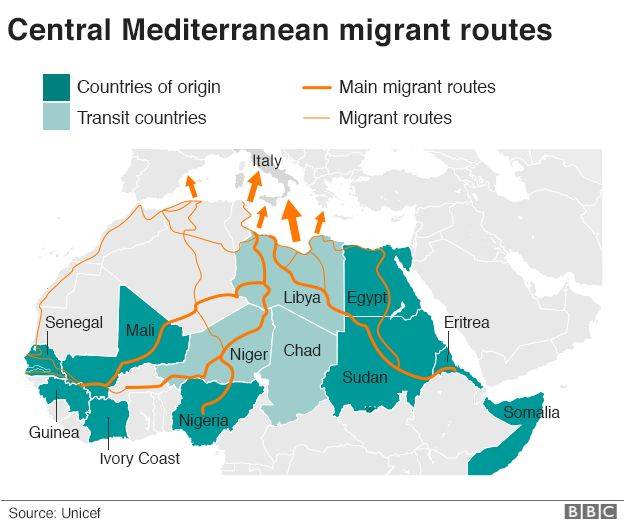 The International Organization for Migration gathered evidence of migrant slavery in Libya in April this year.
At that time they released a statement explaining, "Apparently [the migrants] don't have money and their families cannot pay the ransom, so they are being sold to get at least a minimum benefit from that."
The chairman of the African Union, President Alpha Conde of Guinea, responded to the video, demanding prosecutions over this "despicable" trade "from another era."
African nations have been grappling with the larger problem of slavery within the continent for centuries. The continent currently has the highest rate of slavery of any in the world, due in large part to states like Mauritania, Benin, the Democratic Republic of Congo, with high rates of slave ownership.
Hopefully, with more attention focused on this issue, the international community can do more to address the plague of slavery on the continent and around the world.
---
Next, learn about Queen Nzinga, the West African leader who fought off imperialist slave traders. Then, read how poaching is causing the African elephants to become tuskless.