Some of the California wildfires started earlier this year, but have only gotten worse and sparked more burns as time goes on.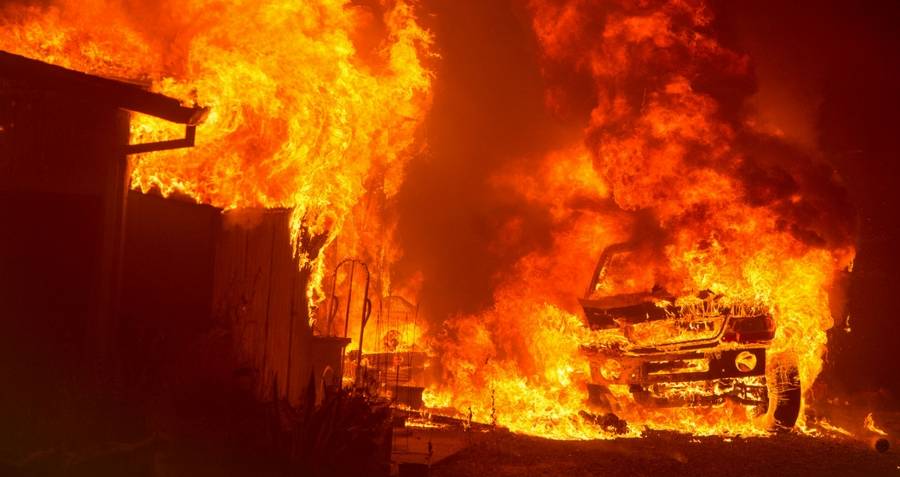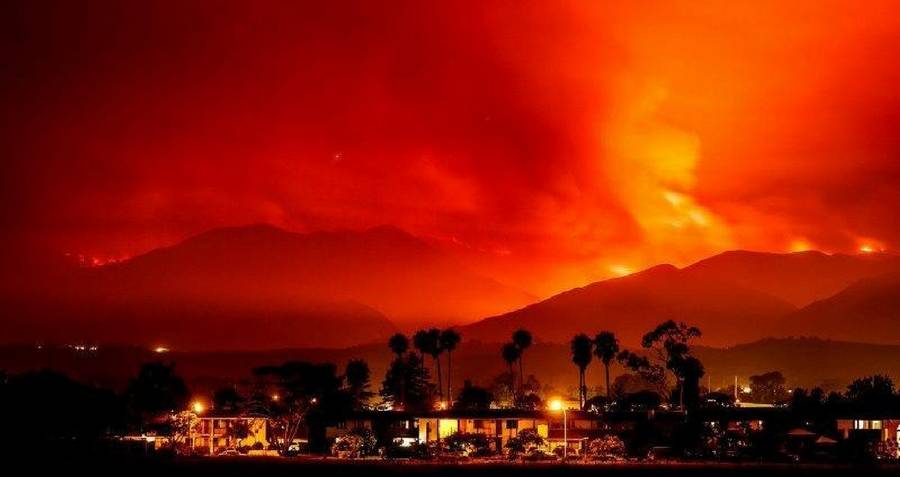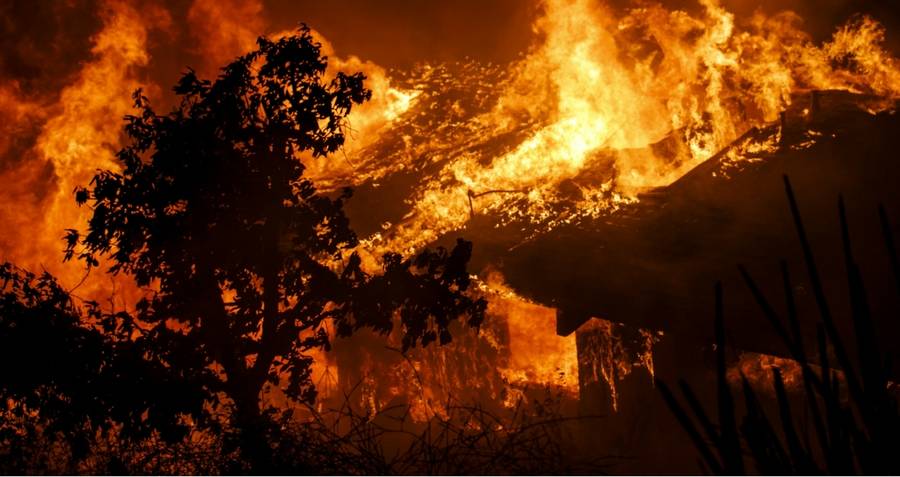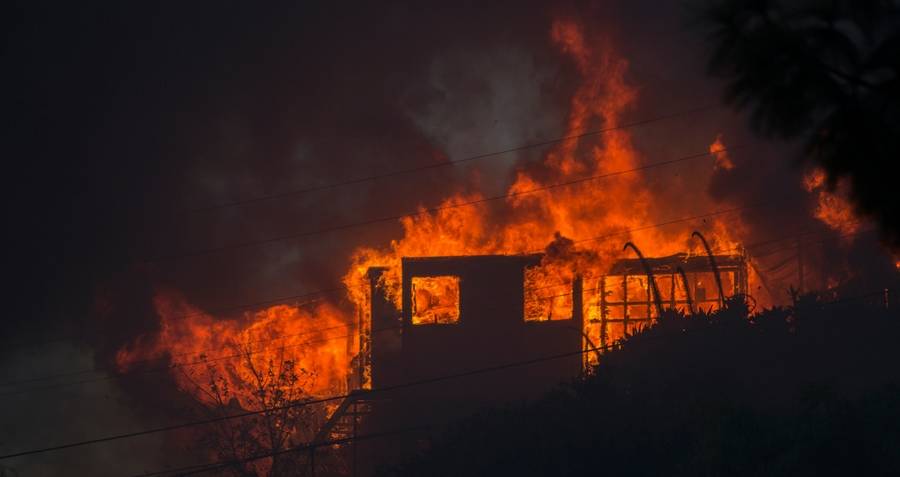 Mark Ralston/Getty Images
KYLE GRILLOT/Getty Images
KYLE GRILLOT/Getty Images
Mark Ralston/Getty Images
All year long, wildfires have been ravaging the state of California. Most recently, the Thomas Fire, one of the largest, has been tearing through Ventura County.
The blaze shut down highways, threatened 12,000 structures, and displaced over 20,000 people. Though over 1,000 firefighters have been dispatched to control the blaze, the flames have spiraled out of control, and they were unable to enter the area due to "the intensity of the fire."
The most recent California wildfire broke out early this week. One of them engulfed a piece of land the size of Orlando, others covered smaller areas.
In of Los Angeles County, firefighters have been working on controlling the Creek Fire since Tuesday. The fire had burned through 11,000 acres by Tuesday night, along with a second, smaller fire that burned down 7,000 acres.
Even as far as Bel Air, brush fires are raging, resulting in parts of the infamously traffic-clogged Interstate 405 being shut down.
Fire officials believe that the years-long drought that Californa faced for the past few years is to blame.
Though the drought was ended by a wave of rain and snow last winter, the vegetation that grew in its wake flourished more than before. Then, when the summer arrived, bringing with it a dry heat, the vegetation dried up, creating more than enough fuel for the brush fires to burn through.
So far no deaths have been reported as a result of the California wildfires, though three firefighters were injured in the line of duty.
---
After this look at California wildfires, check out this insane video of the California wildfires, posted by a commuter on Interstate 405. Then, read about Centralia, Pennsylvania, the town that's been on fire for over 50 years.