Central Park is a place that needs no introduction– but here's a little bit of backstory. Opened in 1857, the park was built in response to the massive northward migration of New York City residents seeking a bit more serenity and quiet than could be found downtown. Before the planned cultivation of the park, Central Park was a swampy, wild swath of land in the center of the city, populated by squatting farmers raising small herds of livestock.
Landscaper-architect duo Calvert Vaux and Frederick Law Olmstead won the bid to redesign the untamed lands at the center of Manhattan. It took 15 years, but these men created the most famous 843-acre plot of land in history. The park was purposefully designed without ornate gates and entrances to demonstrate that "all are welcome, regardless of rank or wealth".
Today, it's the most visited park in the United States, attracting 220,000 people per day in the summer months. It's also one of the only places in New York where you can see wildlife that doesn't have dyed pink hair or a business suit.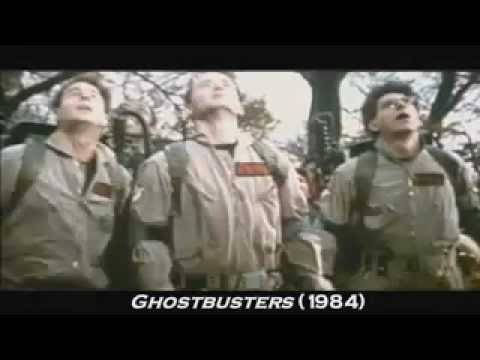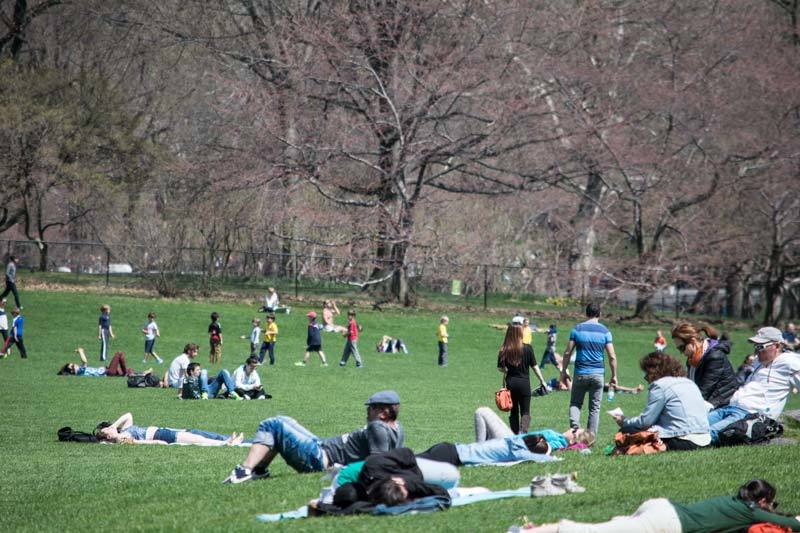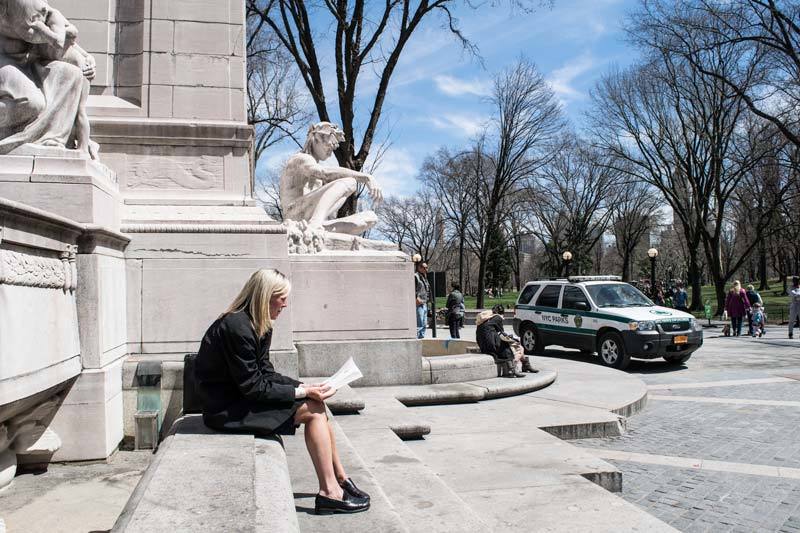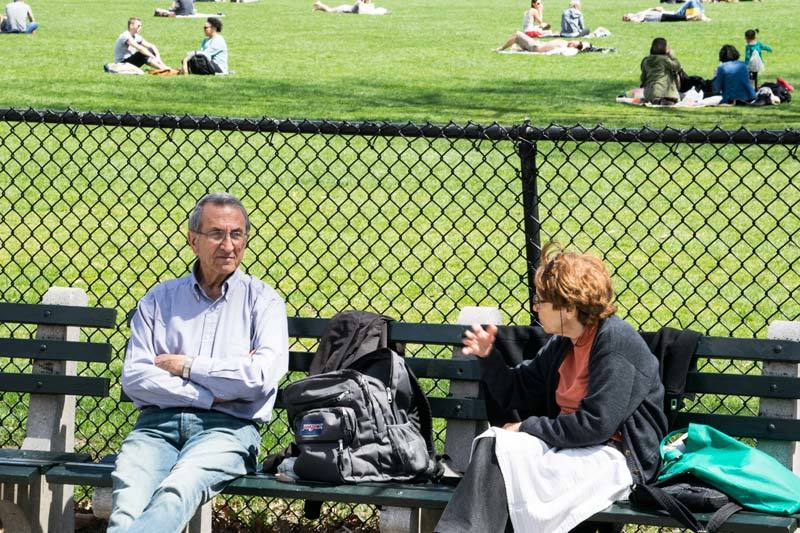 The statue of Columbia Triumphant at the park's entrance in Columbus Circle, commemorating the tragedy of the
Battleship Maine
.
A woman reads at the Columbia Triumphant monument.
A couple chats in front of the Sheep's Meadow.
The Bethesda fountain, a reference to the
Pool of Bethesda
, an important location in the Christian faith.
The rear of the Bethesda Statue.
The front of the Columbia Triumphant statue.
Skateboarding at the
Bandshell
, which still hosts concerts every summer.
One of the many penthouses lining Central Park.
A male mallard swims in The Pond.
A female mallard in the warm springtime sun.
Friendly street vendors at Central Park South/Columbus Circle.
Another shot of Bow Bridge.
A heron perches close to the Bow Bridge.
A shot of Central Park South.
Playing in front of the gymnasts in
The Mall
.
Pedicabs, or bicycle taxis, are a great (albeit slow) way to get around the park.
Turtles getting some sun.
Liked that? Then check out our tour of Brighton Beach, also known as Little Odessa.