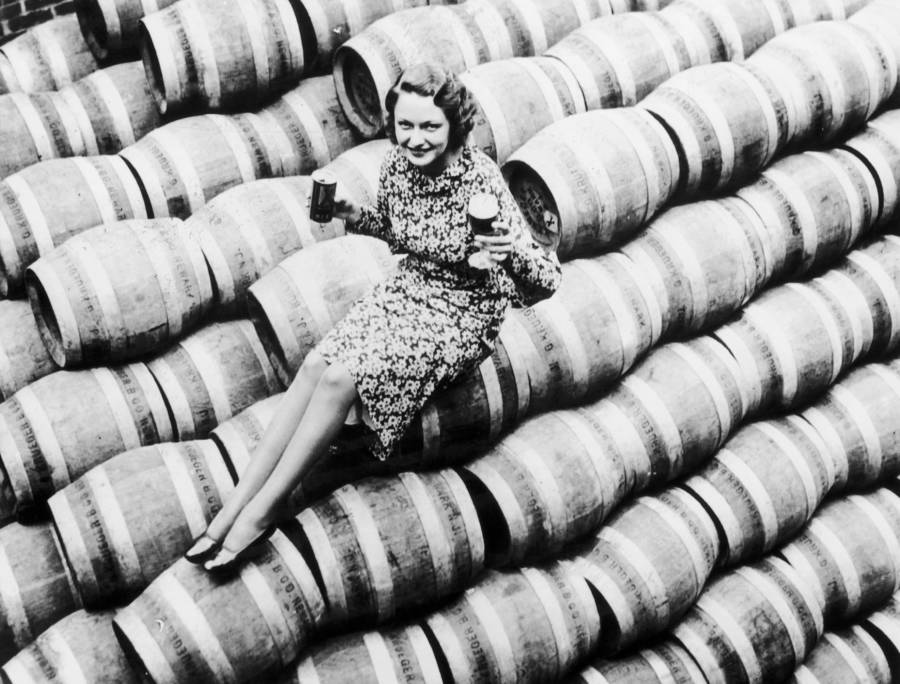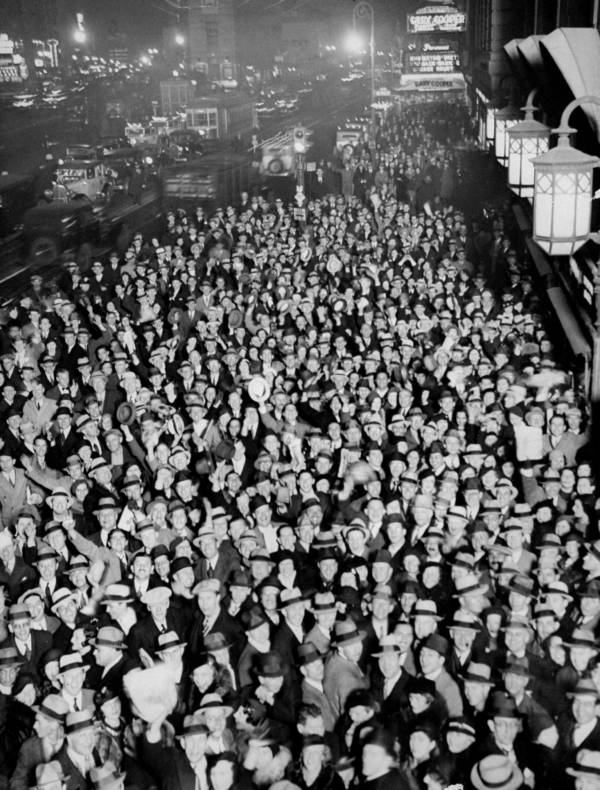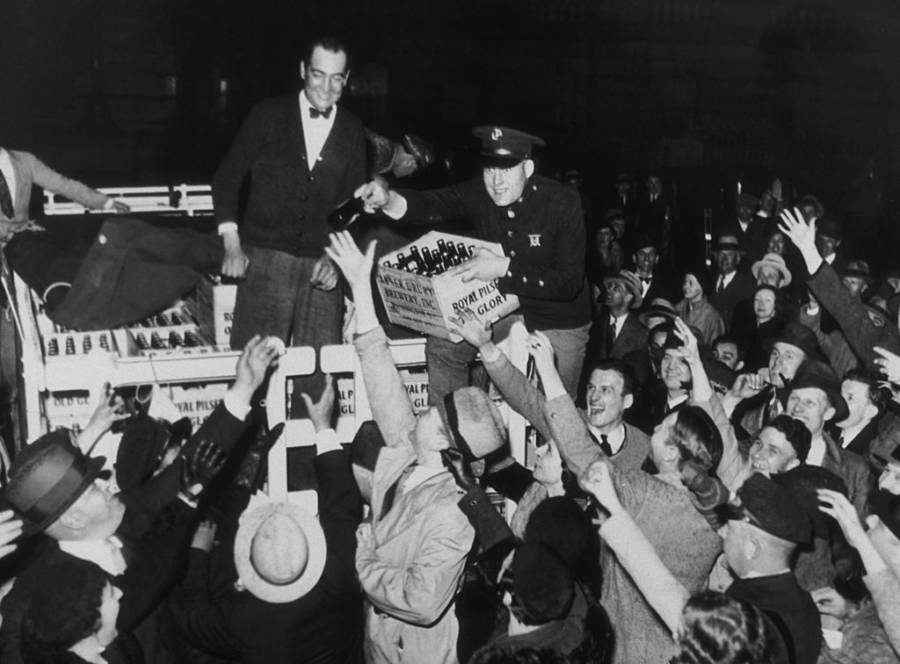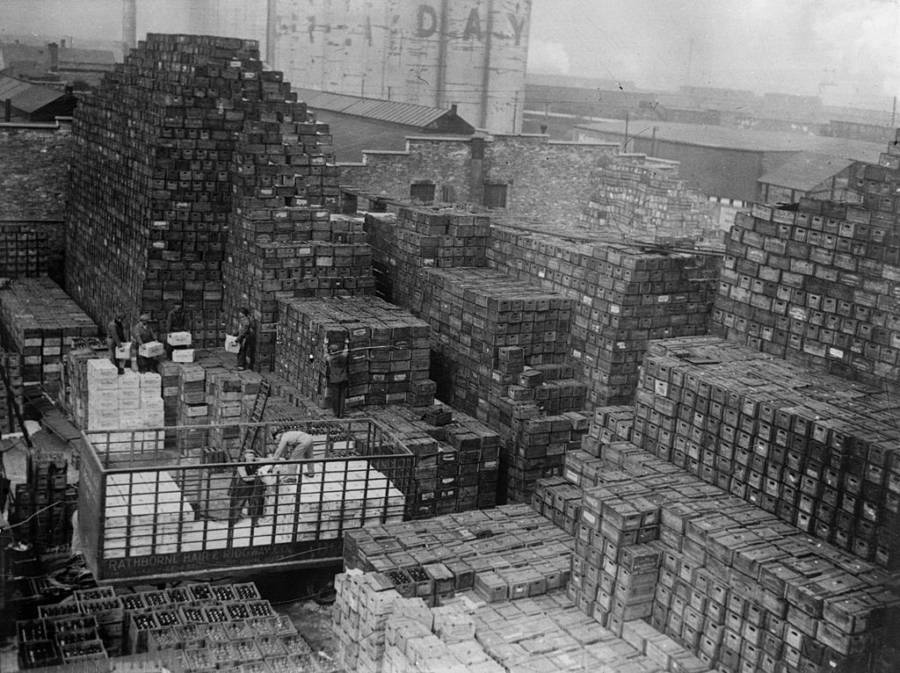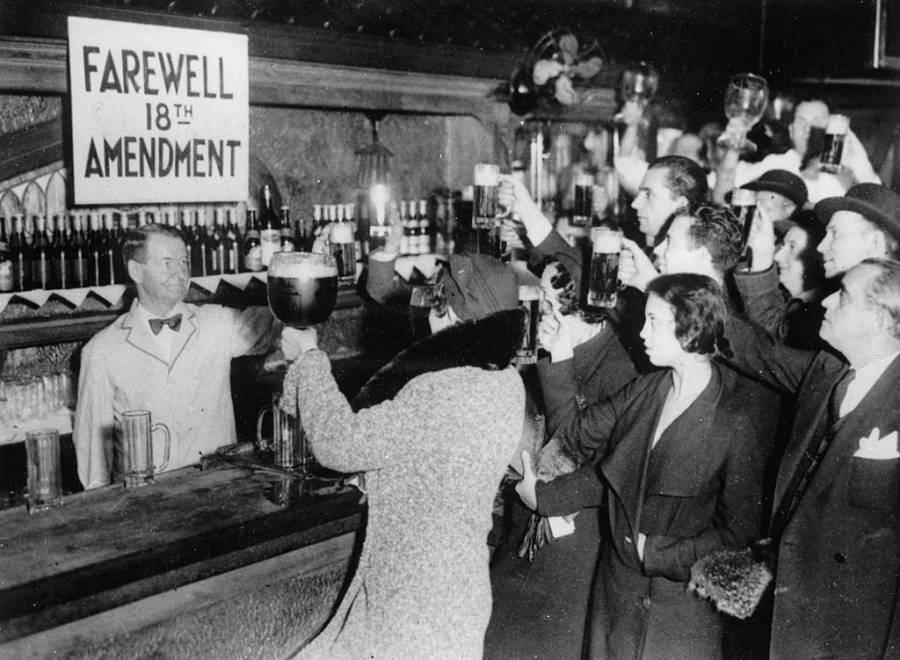 Keystone-France/Gamma-Keystone via Getty Images
Tom Watson/NY Daily News Archive/Getty Images
New York Times Co./Hulton Archive/Getty Images
Los Angeles Public Library
Chicago History Museum/Getty Images
New York Times Co./Getty Images
New York Times Co./Hulton Archive/Getty Images
FPG/Hulton Archive/Getty Images
Los Angeles Public Library
Los Angeles Public Library
Los Angeles Public Library
Los Angeles Public Library
American Stock/Getty Images
Los Angeles Public Library
Los Angeles Public Library
Los Angeles Public Library
Los Angeles Public Library
Los Angeles Public Library
The end of Prohibition was an incredible, inimitable moment. Jubilant crowds gathered as liquor flowed through the streets of the United States. People crawled out from the dark of the speakeasies and out into the open, raising their glass and drinking a toast to their first legal drop of alcohol in 13 years.
Since January 17, 1920, the 18th Amendment had made it illegal (medicinal and religious exemptions aside) to drink or sell any beverages containing at least 0.5 percent alcohol by volume anywhere in the United States.
The law led to lawlessness. A new wave of criminals met the new need for illicit alcohol and plagued the country for more than a decade.
But in 1933, President Franklin Delano Roosevelt finally brought the end of Prohibition -- but not necessarily for reasons you might think. At that time, America had been raked over the coals by the Great Depression. People were starving and struggling and, when the people had nothing, the government had nothing to tax. Roosevelt's administration brought alcohol back, hoping to bring money back into the government via taxation and thus kick-start the economy.
Nevertheless, the end of Prohibition didn't come all at once, but instead in stages. First, on March 22, 1933, it became legal to sell drinks that had four percent alcohol by volume or less. The people could drink again – even if it was only light beers and wines. Then, On December 5, 1933, the 18th Amendment was repealed entirely and people could truly drink again.
People came out in droves, forming massive crowds outside bars across the country. Inside, people danced, sang, and raised their glasses in a toast to the death of the 18th Amendment.
---
Next, have a look at legendary photographer Weegee's images from the New York City gang wars of the post-Prohibition era. Then, allow this map to show you all the world's countries, ranked by alcohol consumption.