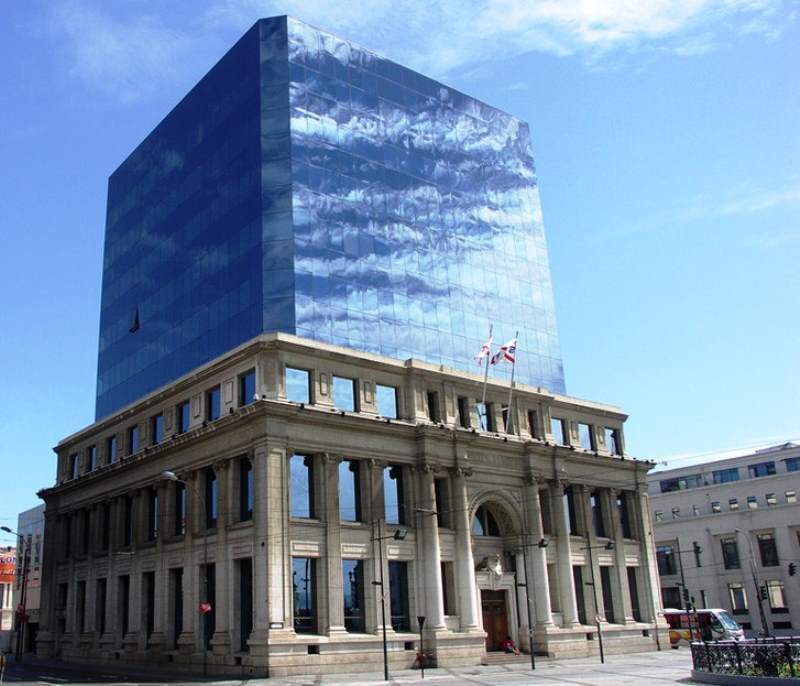 Fusing together modern and classical styles, this building in Valparaiso, Chile serves as an apt example of "façadism," or the practice where a building's façade is designed or constructed separately from the rest of the building.
Pending your tastes, façadism exemplifies the rewards of compromise (an existing space can be developed without sacrificing its historical elements) or proof that compromise doesn't work (façadism tries to bring together two distinctive styles into one building and thus produces little more than visual confusion). In any case, the CSAV headquarters–featured above–in Valparaiso's Sotomayor Plaza is sure to generate strong opinions.
For more interesting architecture, be sure to check out our gallery of tiny homes and modern architecture in Tehran!