Utilizing the wide-reaching power of Google Maps and Google Earth, the Flight 772 Memorial commemorates its legacy to the world.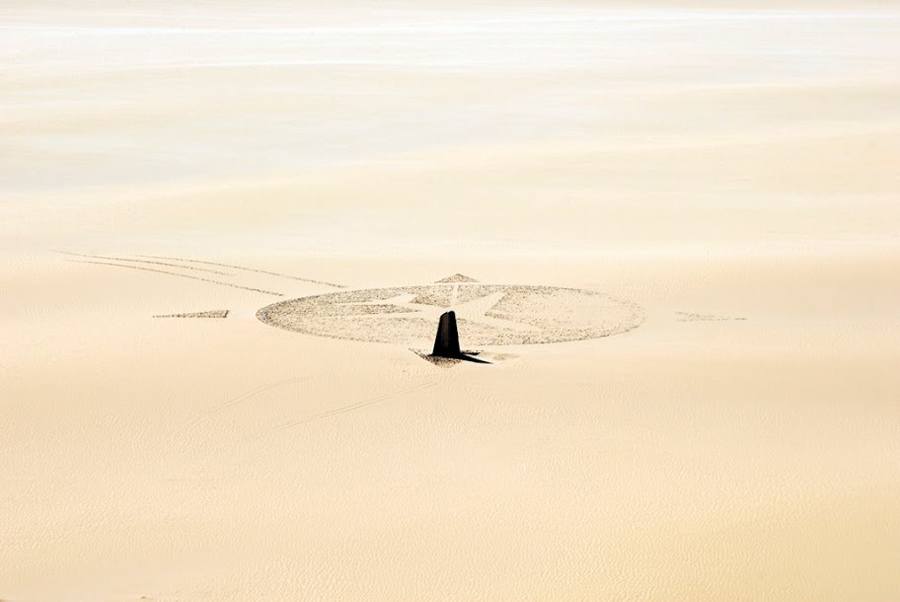 It was a plane passenger's worst nightmare. On September 19th, 1989, a bomb was stowed among the cargo of UTA Flight 772; a bomb that would claim the lives of all 170 passengers.
While the Congo-based flight was destined for Paris, the plane would touch down not in the city of lights but the endless sands of the Sahara desert. What would transpire 18 years later would quite literally put a small area of the world's third largest desert on the map; more specifically on Google Maps and Google Earth, where its majesty has been captured by satellite technology.
In May of 2007, work began on a stunning memorial of Flight 772, with funds acquired from an association started by the victim's families. Heavy black rocks were trucked to the remote location and placed to form a circle 200 feet in diameter. This shape served as the memorial's starting point, which grew outward to resemble the fallen plane. Added to this were 170 broken mirrors to reflect light; one for each of the fallen 155 passengers and 15 crew members.
Untouched pieces of actual 1989 wreckage were also integrated. Memorial association members also commissioned the creation of a plaque featuring the victim's names to decorate one of the plane's wings; a wing that was excavated, trucked in from ten miles away, and then re-buried vertically to stand upright. The massive memorial took the deceased passengers' friends and family two months to construct.
Theories of who placed the bomb in Flight 772 and for what purposes are very political, and for that reason the truth will likely remain shrouded in mystery for some time.
Nevertheless, the memorial makes plain the value of what was lost. In erecting a memorial that can be fully seen from Google Earth (and duly noted by typing the coordinates 16°51'53″N, 11°57'13″E into Google Maps), friends and family of the deceased have successfully made sure that members of our technological generation – and those to come – will not forget the passengers aboard Flight 772.