Using thousands of brightly colored threads, Gabriel Dawe creates surreal rainbow thread installations that amaze and impress viewers worldwide.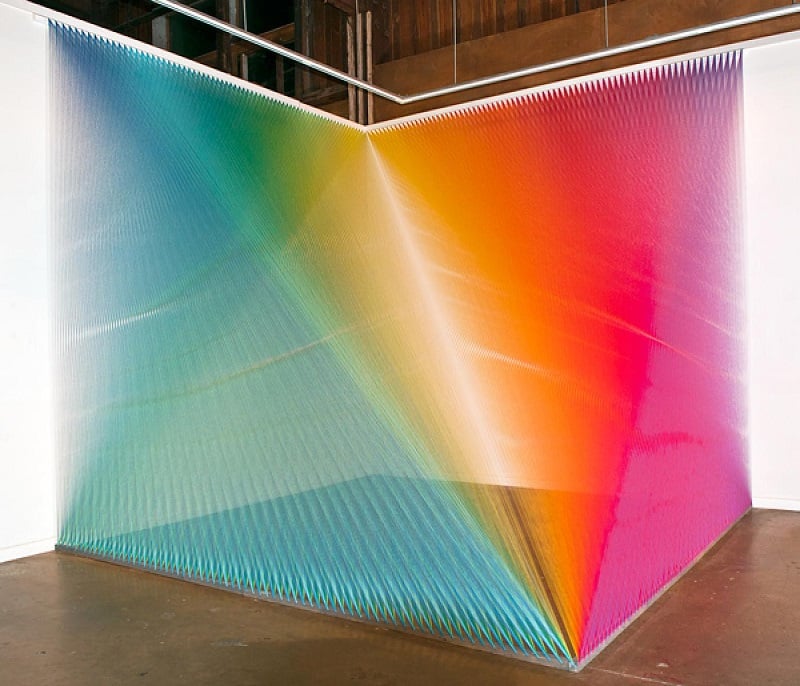 At first glance, Gabriel Dawe's colorful thread installations look like rainbows that have been plucked from the sky and transported indoors.
Only upon closer inspection can you see that the gigantic displays are made from thousands of brightly colored threads, intricately placed together to create a colorful illusion. The man behind the intriguing installations is Gabriel Dawe, a Dallas-based mixed media and installation artist whose work has been featured all over the world.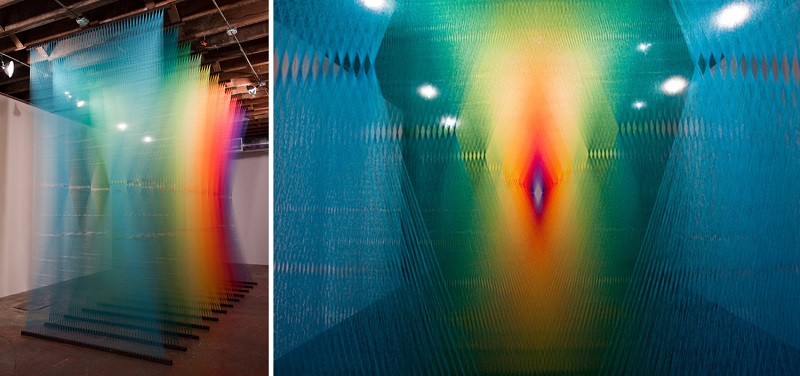 Gabriel Dawe was born in Mexico City, Mexico, where much of his inspiration comes from, especially his interest in the construction of Mexican gender and identity. As a child, Dawe felt restricted by the harshly defined gender roles that shaped his life.
In his Plexus series, Dawe uses the colorful threads to represent the body's network of blood vessels and nerves. He hopes that the series will encourage viewers to reflect on Mexico's machismo culture.
Each Plexus installation takes anywhere from a few hours to a couple of days to set up, depending on the size and location of the project.
For "Plexus 19," which was installed as part of the Miniartextil event, Dawe spent nearly a week setting up the installation with the help of two assistants. Of course, take one look at the finished product and it's easy why each installation requires a lot of time.
Part Dawe's thread installations' brilliance comes from the way they interact with light. As natural light shines on the brightly colored threads, the image shifts and changes.
While these rainbow thread installations are captivating in pictures, viewers say there's nothing quite like seeing the art in person. Dawe's work is so intriguing that it has been exhibited in the United States, Canada, Belgium and the UK, garnering the attention of thousands.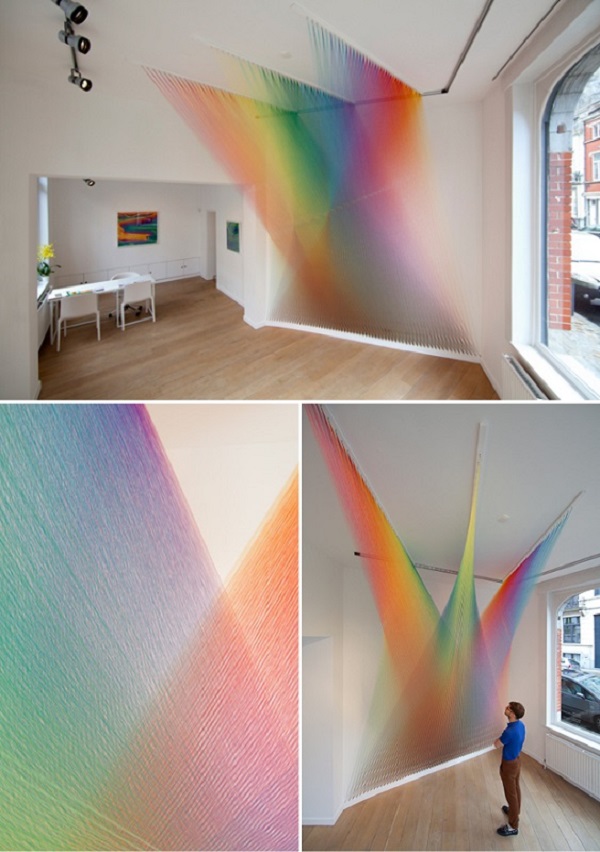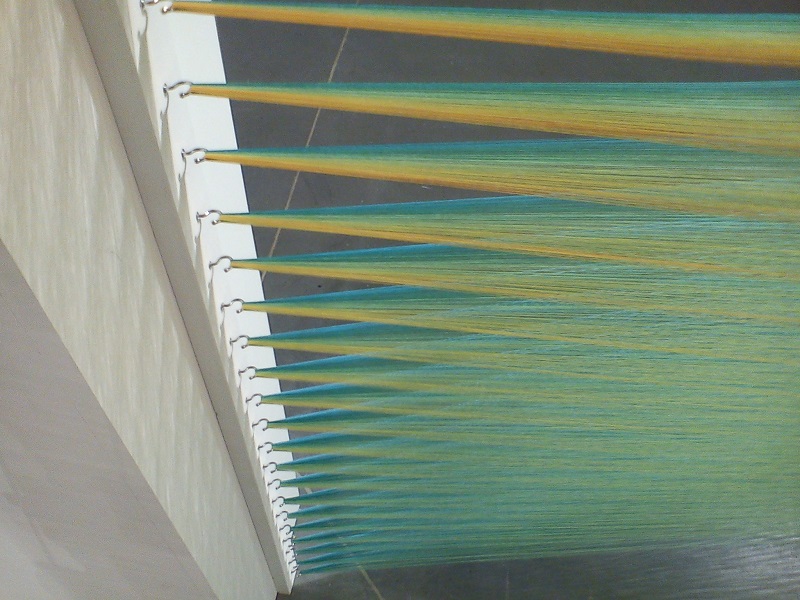 Gabriel Dawe is also known for his Pain series, in which he explores pain and its place in our lives. Unlike more abstract artwork, Dawe brilliantly captures pain in each of his pieces, which are made from familiar, deconstructed clothing items.
Hundreds of sharp pins pierce each object, transforming ordinary objects like hats and jackets into painful-looking art.