The working poor comprise a sizable chunk of the population in the world's wealthiest and poorest countries. Millions of people worldwide work long hours in tough conditions to barely make ends meet.
Of course, their lives are made that much more difficult when they lack access to banking or financial institutions. In many of the world's most impoverished areas, the only option for workers is to keep what little money they have made in their huts, shacks, and shanties. As you might imagine, this leaves the already vulnerable at a greater risk of theft, and over time tends to perpetuate poverty.
A number of groups, both public and private, have created programs around the world in an attempt to give people a means of gaining employment and improving their lives where these avenues were otherwise scarce or non-existent.
Every year, the Consultative Group to Assist the Poor (CGAP) runs a photo contest to raise awareness about the importance of increased access to financial services. The 2014 winners were announced in November, and the images are poignant and stunning.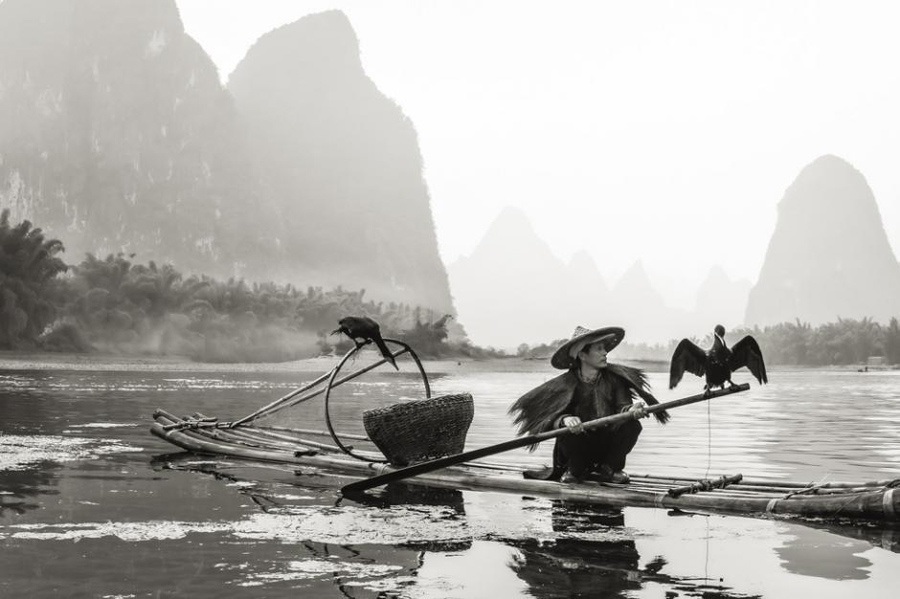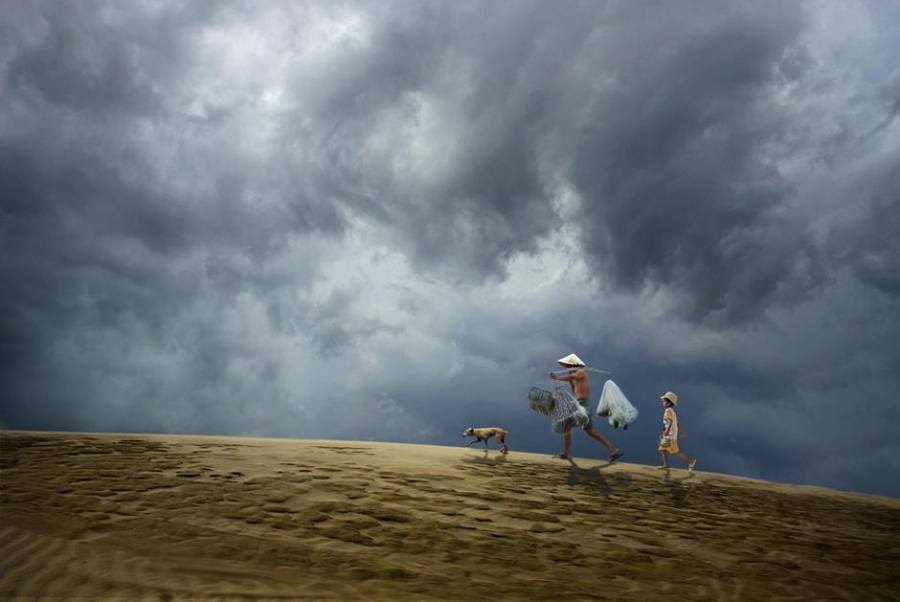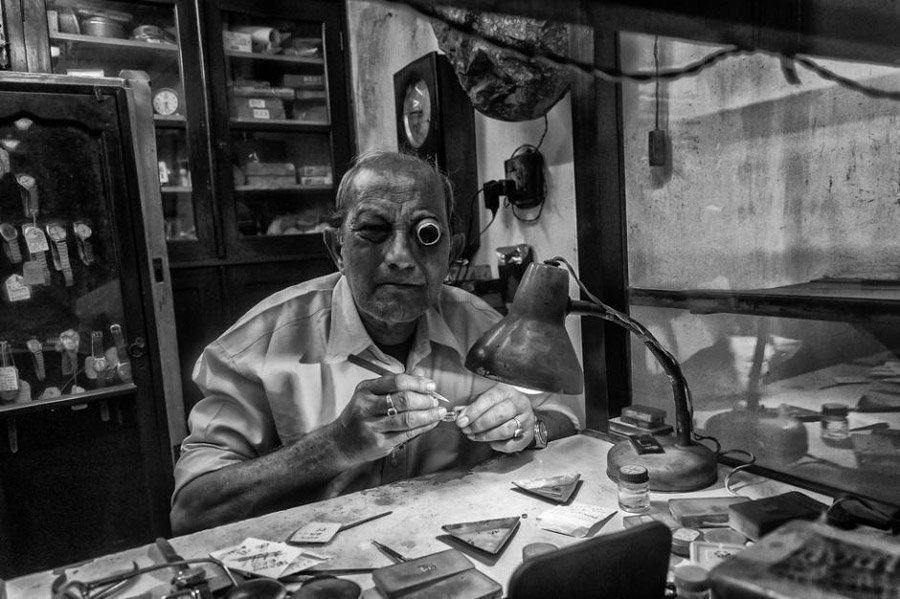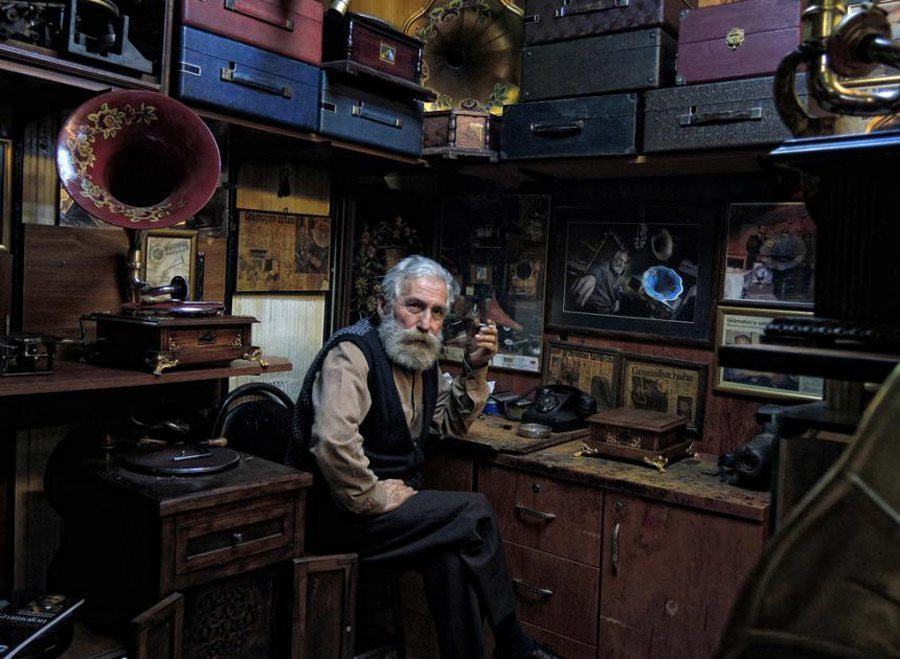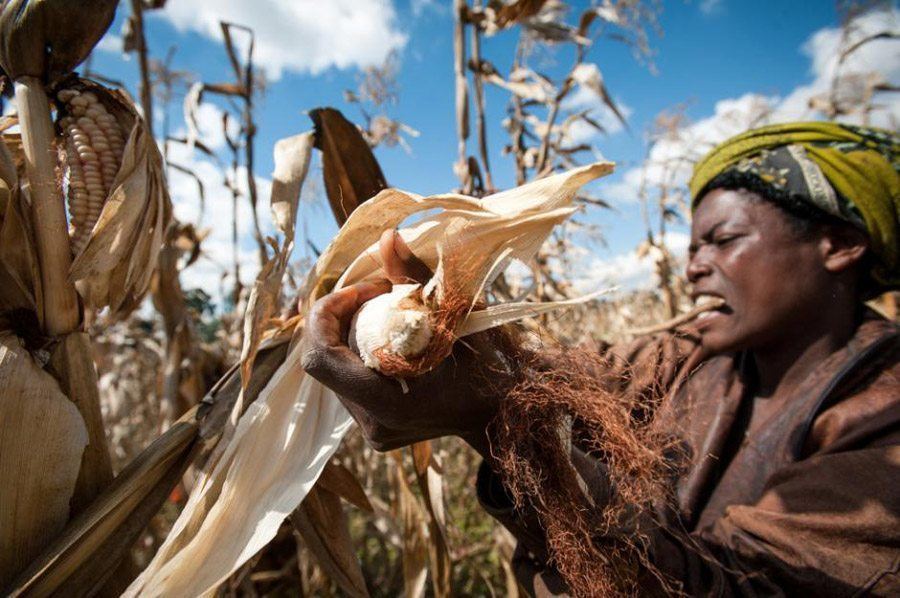 'Cormorant Fisherman' in China, this fisherman enjoys the company of some feathered friends. Cormorants are trained to catch fish and return them to their master. This form of fishing is little practiced nowadays and this fisherman supplements his income as a tour guide to the regions' many travelers. Photo by Soh Yew Kiat
'Father and Son' in Vietnam are accompanied by their family dog on the daily trek to their fishing spot. Photo by Le Minh Quoc
South Asia Regional Winner: 'The Watch Maker' This 61 year old watch maker and repairer in India has been running the family business for over 30 years. Photo by Suvanker Sen
Second Prize: 'Gramophone Repair' At the Grand Bazaar in Istanbul this man is still able to maintain a living selling and repairing gramophones. He followed his father's footsteps into the profession. Photo by Bulent Suberk
Third Prize: 'Smallholder' Anjelica assists with the harvest at Beatus Balama's farm in Ndiwili, Tanzania. Beatus farms with One Acre Fund. Based in East Africa, the social enterprise supplies smallholder farmers with the training and finances they need to work their way out of poverty. Photo by Hailey Tucker
East Asia and Pacific Regional Winner: 'Ship Porter' An aging worker carries sacks of onions from a ship to be transported to the port Paotere Harbor in Makassar, Indonesia. He works as a porter for very low wages to support his wife and his children who are still in school.
Sub-Saharan Africa Regional Winner: 'Active Fishing' Massive nets are thrown into the waters on the coast of Togo where dozens of young men are needed to pull in the often meager catch. Photo by Roberto Huner
Special Mention: 'School Tailor' In Mozambique the tailor for a secondary school sews the last school uniform for the day, as he races against the impending sunset. He volunteers his skills for the school but earns his livelihood sewing for area businesses. Photo by by Rafael Hernandez
'Hand Weaving' In many Vietnamese villages you can buy hand woven scarves, sarongs and clothes made by Cham women. Photo by Thao Vu Xuan
'Happy Together' This couple, also in Vietnam, have been the leading basket weavers in their community for many years. At the end of each day they take all the baskets they have made to the market to be sold. Photo by Truong Minh Dien
'Together We Are Strong' In Indonesia these men work together to secure this old ship to land - where it will be dismantled and the metal scraps will be sold for recycling. Photo by Suryo Ongkowidjaja
'Mother and Son' A mother in India works laying bricks as her young son engages with new technology, possibly sparking an interest in a future career. Photo by Nitai Mondal
'Potter' A Vietnamese man has not allowed the loss of his arm to keep him from gainful employment. He works making pottery to support his family. Photo by Huylinh Nguyen
'The Power of Group' Working women in India come together for inspiration and support before going to work. Professional skills development groups in poorer parts of the world have played a significant role in helping communities make gains in poverty reduction and gender equality. Photo by Vikash Kumar
'Energy to Work' This man has spent many years working long hours in a Bangladesh factory. His wages have slowly increased but he still struggles daily to reach a level of financial comfort. Photo by Mohammed Abdul Motin
'Rice Harvesting' In Vietnam childcare is scarce, and even if it were more common most families would not have the additional money to pay for such a service. This couple in North Vietnam takes their children with them daily as they harvest rice. Photo by Luis Sanchez Davilla
'Vakul Weaver' An 80 year old woman in the Philippines weaves a vakul, which is a shield used against rain, heavy winds, and the sun. Photo by Carlo Zamora
'Mining Man' This man works in Indonesian mines, excavating sand and calcium stone which are sold as building materials in the area. Photo by The Eng Loe Djatinegora
Special Mention: 'Traditional' A woman in Vietnam handles countless amounts of fragile ceramics at a pottery kiln each day to help support her family. Photo by Tran Dinh Thuong
People's Choice: 'Golden Dusk' A boatman provides tours of Konark Beach in Odisha, the poorest area in India. He has been provided with a small boat which affords him his livelihood and the ability to support his family. Photo by Vishal Singh