As part of his most recent project, artist Makoto Azuma dropped flower arrangements from the sky, capturing the entire fall on camera.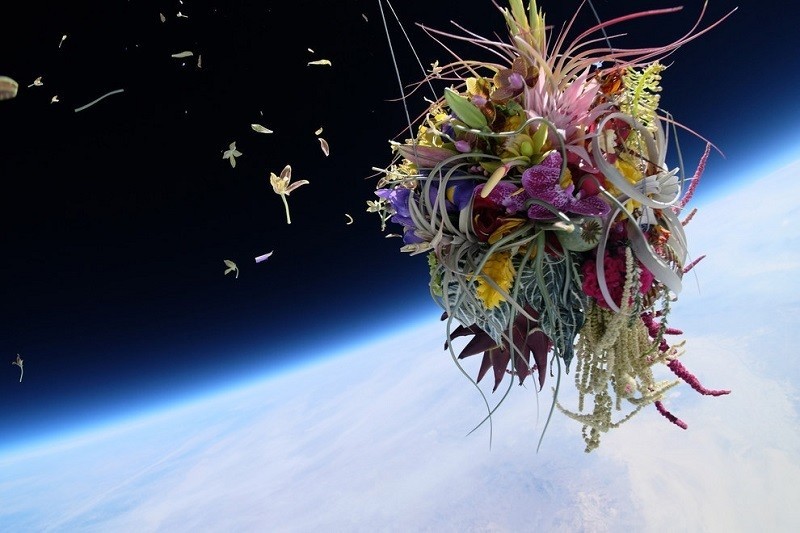 Have you ever wondered what a white pine bonsai tree would look like if it fell from the sky? Thanks to Tokyo-based Makoto Azuma, you don't have to anymore. As part of his most recent project, titled Exobiotanica, Azuma dropped both a bonsai tree and a beautiful flower arrangement from the sky, photographing the fall using still cameras and video recorders. The resulting images are out of this world — literally.
Although Makoto Azuma has been creating floral masterpieces in Tokyo for over a decade, he came to Gerlach, Nevada to launch and photograph his space-bound creations.
For this project, Azuma chose two very specific botanical objects: a 50-year-old white pine bonsai tree and a stunning floral arrangement made up of lilies, irises, orchids, dahlias, poppy seed pods, and other colorful flowers. With the help of his team and company JP Aerospace, the flower artist then created a frame to attach tracking devices and cameras to each object.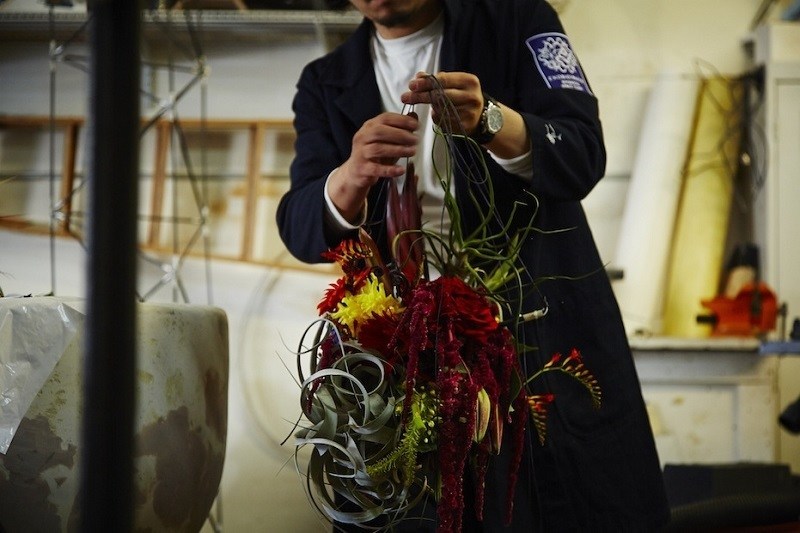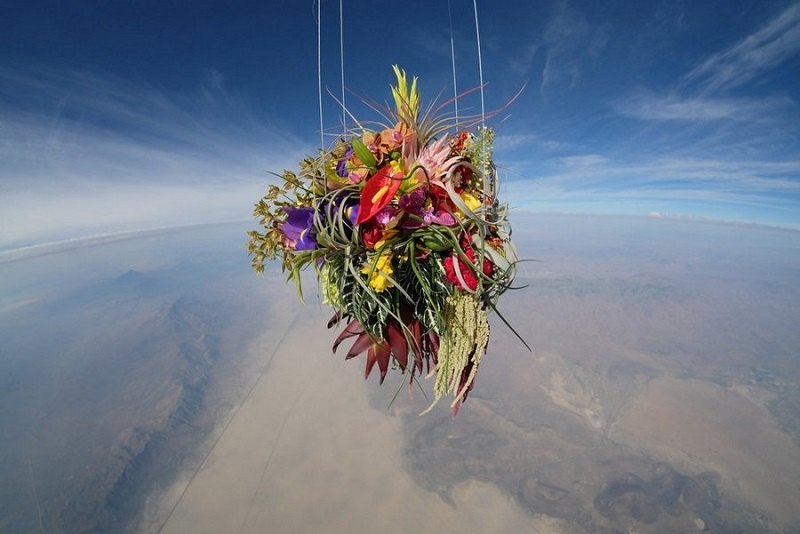 When it was finally time to commence the project, Azuma released two giant balloons that were attached to the devices. Though the two balloons were released at separate times, they followed a similar flight pattern, rising for over an hour before popping and releasing the bouquet and bonsai tree. Although parachutes were deployed at some point during the descent, only the tracking devices were recovered; the beautiful bouquet and aged bonsai tree were never found.
Makoto Azuma has been a flower artist for over a decade. His desire to see the "movement and beauty of plants and flowers suspended in space" drove him to attempt Exobiotanica in the first place.
While sending plants into space is pretty incredible in and of itself, Azuma has created a number of intriguing and innovative floral creations. Check out the flower artist's other work — including a bonsai tree made from Legos — below.
img src="https://allthatsinteresting.com/wordpress/wp-content/uploads/2014/07/flower-artist-makato-azuma-working.jpg" alt="Makato Azuma at Work" width="800″ height="533″ class="size-full wp-image-30744″ />