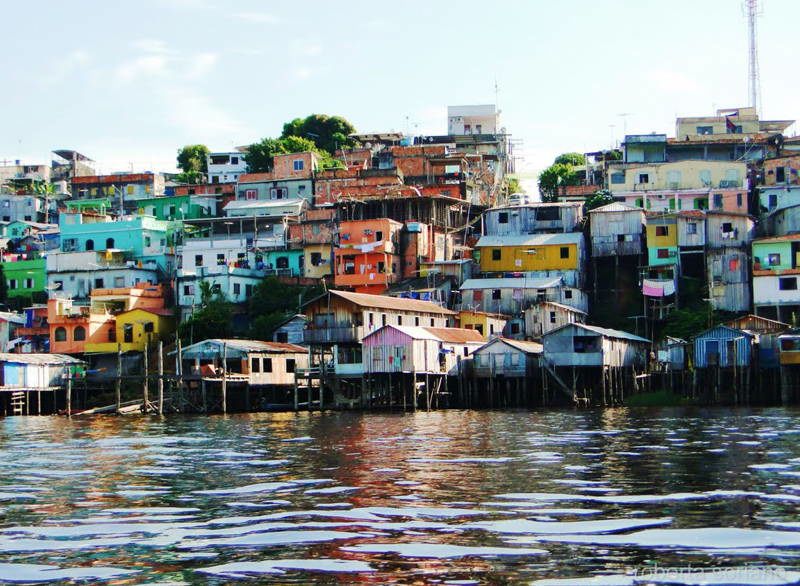 Nestled in the heart of the Amazon rainforest lies the remarkable jungle city of Manaus. Its bustling Brazilian port feeds into the Rio Negro river and is a hub for tourists and locals alike. Vibrant buildings sit on stilts above the water while ornate neoclassical churches are scattered across the city.
Fishing for piranha and trying to catch crocodiles by moonlight are popular pastimes. Tourists can spend weeks exploring the backwaters and wildlife of the rainforest and discovering igarapés, or tiny jungle streams, by canoe. Hidden among the tree canopies are remote Indian tribes and jungle lodges.
Manaus, meaning 'mother of the gods', boasts a wealth of historical buildings at the Centro. The dawn market of Mercado Adolfo Lisboa, an iron replica from 19th Century Paris, offers the finest Amazonian produce. The Teatro Amazonas, a grand Italian opera house dating back to the renaissance, is another jaw-dropping architectural feat.