A pregnant Bat Woman eating doughnuts? Flash as your local mechanic? We guarantee you've never seen Martin Beck's superheroes before.
Close your eyes for a moment and picture a superhero. If you're anything like me, you probably didn't imagine a mechanic working on a car or a pregnant woman chowing down on a dozen doughnuts. Instead, you likely envisioned a strong, fit individual—most likely a white male—in a Marvel-inspired costume that lacked a single stain or wrinkle.
It was this exact, immaculately-composed superhero ideal that photographer Martin Beck wanted to dismantle when he came up with the idea for "We Can Be Heroes". In the gallery below, each photo portrays someone ordinary–it could be your local grocer or an elderly couple slumped into the couch–in superhero garb that's worn and dirty: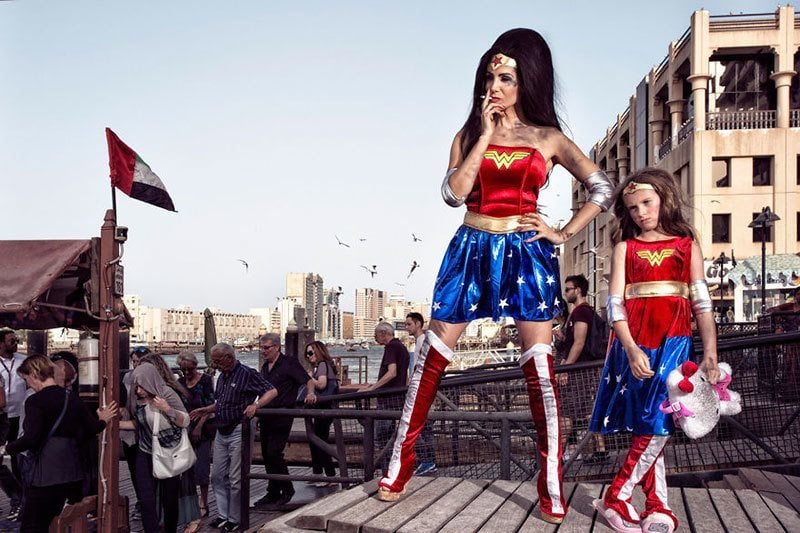 ---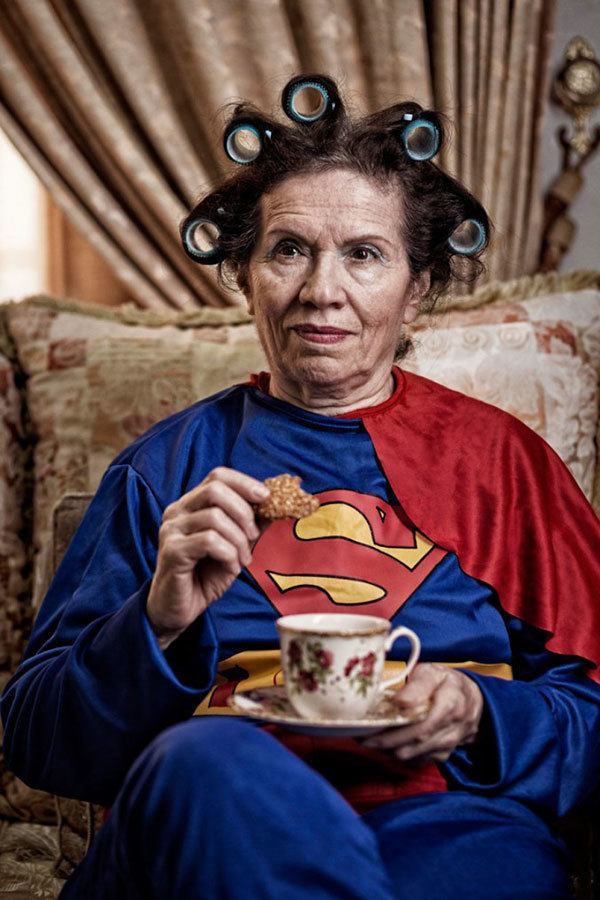 ---
---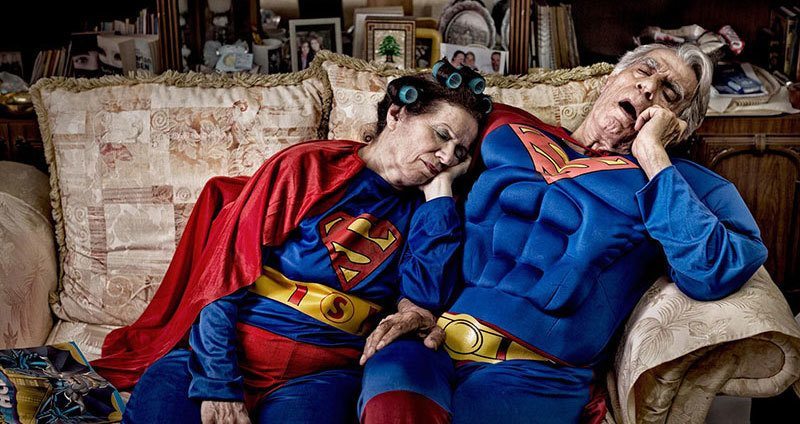 ---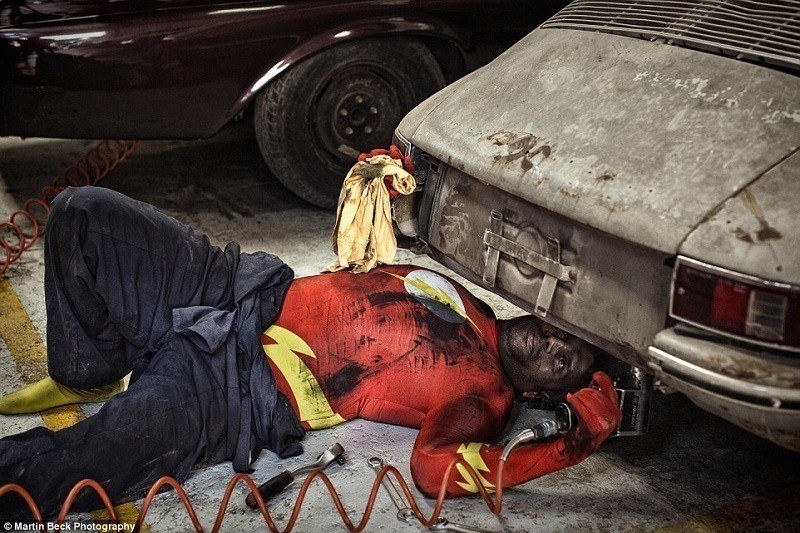 ---
In addition to capturing the Hulk in a speedo, Martin Beck is a Scottish and South African photographer who has a hand in many different industries: fashion, music, art, and rock 'n' roll, to name a few. While he's worked with companies like Bloomingdales and Harpers India, it's the amusing and motivational photo series like "We Can Be Heroes" that has really catapulted him into Internet stardom.
Whether they're ironing clothes or having tea on the couch, Beck's superheros often find themselves in mundane routines that catch viewers off guard. These juxtapositions give the entire series a light, playful feel, while also underscoring the truth that all of us, in our own way, can and do save lives. According to Beck, "Everyone is a superhero."