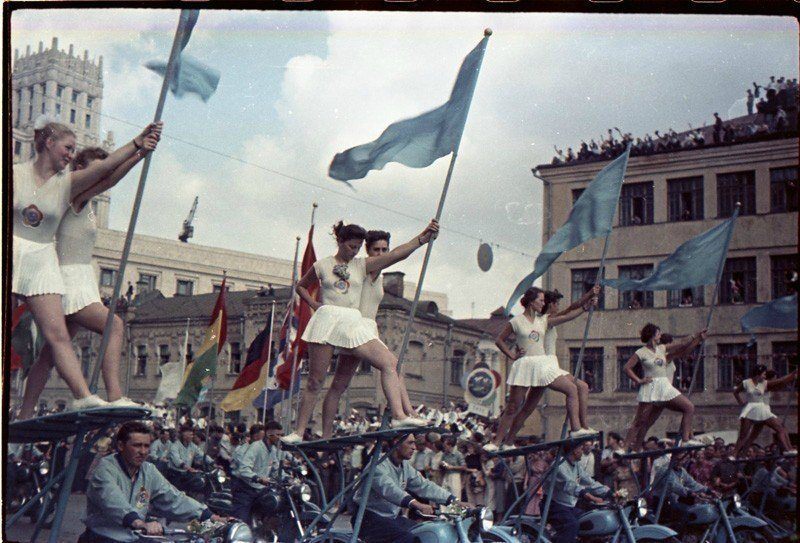 Organized by the World Federation of Democratic Youth and the International Union of Students, the sixth festival held in Moscow drew the highest number of attendees–34,000 people from 130 countries–ever.
This was the first time the Soviet Union had opened its doors to such an event, and that was only made possible due to what is now known as Nikki Khrushchev's "Thaw", a period when he began to permit foreigners to visit and interact (albeit while supervised) with natives.
Music and musicians from all around the world congregated here, and would do so relatively frequently in Socialist countries, seeing as massive amounts of expenditures were needed to successfully carry out youth festivals of this size. Interestingly enough–and perhaps one of the more subtle, lingering reasons why some conservatives dislike festivals today–by the 1960s the US State Department had accused these festivals of being a tool of radical politics and Communist propaganda. Open dialogue, it seems, is a bad thing.