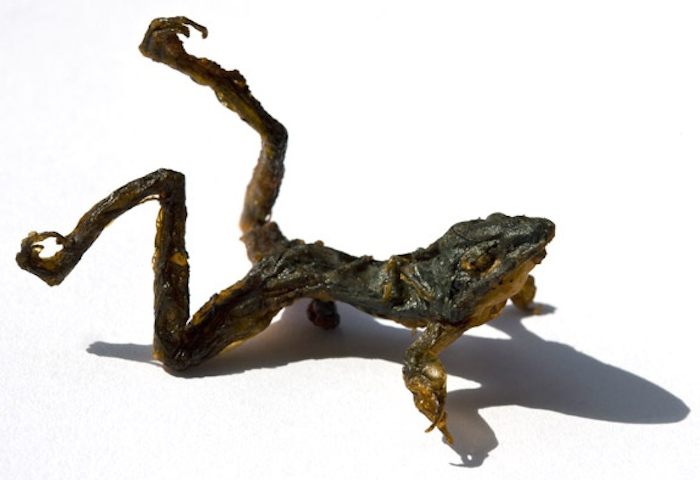 Remember those weird TV challenges where people would have to eat revolting things like wriggling worms and grotesque grubs for a cash prize? For some countries, that's just Friday night's dinner, and the reward is its consumption. For your viewing pleasure–or perhaps displeasure if you don't consider insects your primary source of fiber, one photographer has made it his mission to travel the world and document the most unusual foods that the human race will down on the daily.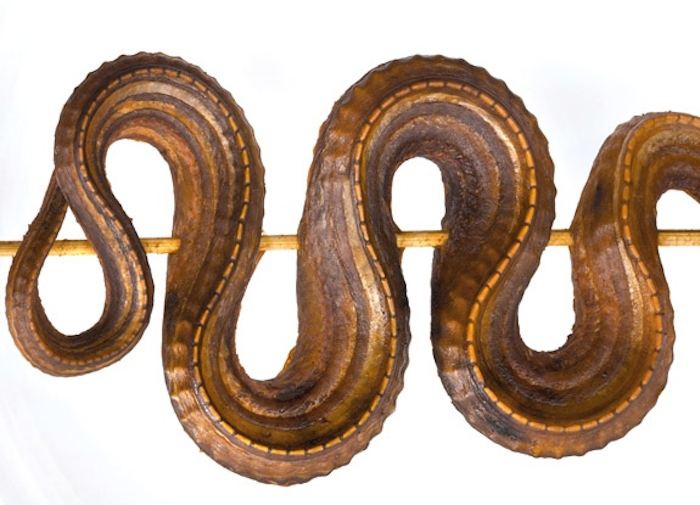 Neil Setchfield, the mastermind behind the book Yuck! The Things People Eat, began his quest to find bizarre local delicacies after stumbling across a bag of stir fried tarantulas in Cambodia. Intrigued and slightly nauseated at the sight of the eight-legged delight, he took a photo to show his friends and came up with the mad idea to travel the world and find other foods that well-cosseted Westerners might consider, well, disgusting.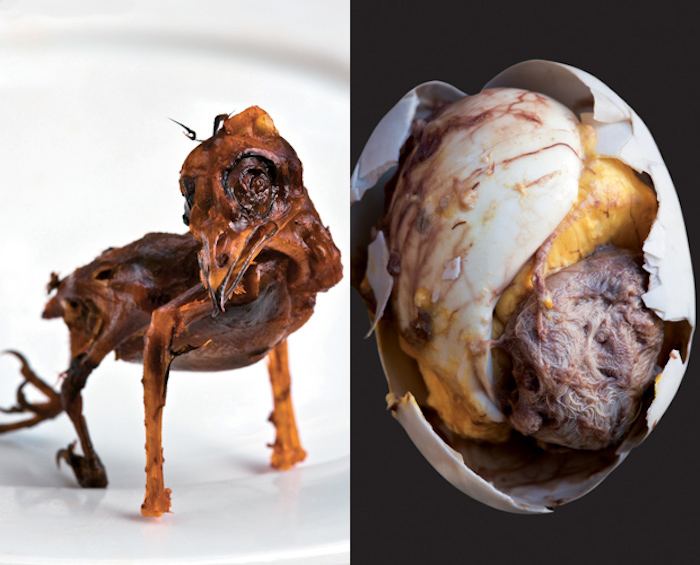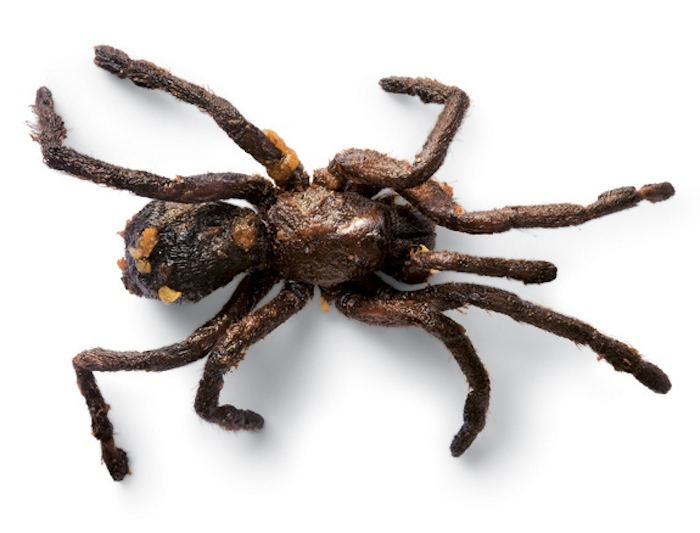 Throughout his travels, Setchfield has tried all manner of 'mouth-watering' foods from sheep penis, roasted sparrow, cod sperm and has even snacked on raw duck blood soup in a Vietnamese marketplace. But he didn't stop there. In the name of discovery, Setchfield has made good use of his stomach and photography skills in sampling almost 200 different delicacies and then snapping them with his trusty camera. Having grown up in Wales, UK, though, it's not the first time he's tried disgusting dishes. One of Setchfield's favorite foods as a child was tripe with onion; made from the stomach lining of animals.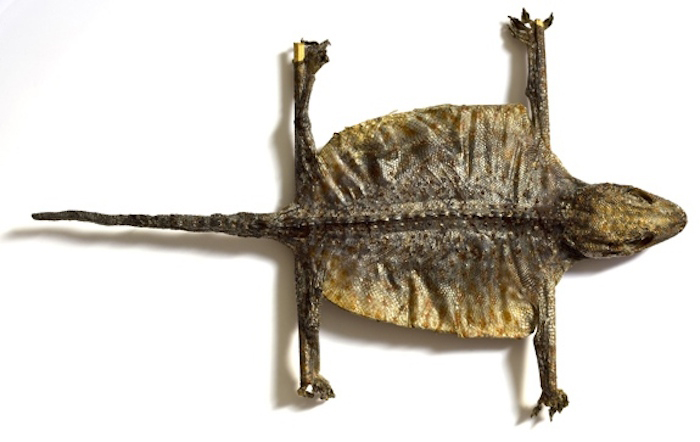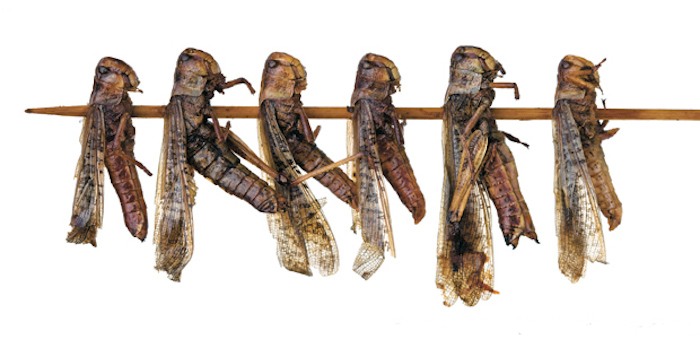 Now a connoisseur of bizarre buffets and surprising street foods, he waxed a bit to AOL News about the potential for cuisine to increase intercultural awareness and understanding. "In the West," Setchfield says, "we take a lot of food for granted, so it's interesting to see how other cultures use food and how they relate to it. What's considered a 'yuck' to us may be a 'yum' elsewhere."
All images come courtesy of Neil Setchfield.