Free time is one of the few things that New York City doesn't offer its denizens, and many living there look to commute times as one reason why. In New York, mass transit systems tend to take more time than they save. For those living on Manhattan's east side, that's finally about to end.
In a little under two years, East-siders will be able to access the Second Avenue Subway, whose first phase is scheduled for completion in December 2016. Dr. Michael Horodniceanu, an official leading the project, said, "The remaining 18% is the toughest. Testing a multitude of new systems, such as signals, communication, electrical, fire-safety to work together and integrating them with the existing infrastructure is the biggest challenge, but we are confident the project will open on time."
Incredibly, the Second Avenue Subway has been in the works since the early 20th century. It was first planned at the height of the Roaring 20s, but the Great Depression pushed the infrastructure initiative to the back burner. Nearly 100 years later, the massive undertaking is about a year and a half from coming to fruition.
The multi-billion dollar expansion includes three new subway stations that cover 23 blocks of tunnels, and rests 115 feet below Second Avenue, between 63rd and 86th streets. Once finished, a total of 16 new stations will be built, serving communities in Harlem, the Upper East Side, East Midtown, Gramercy Park, East Village, the Lower East Side, Chinatown and Lower Manhattan. Upon its completion, it will be the first major expansion of New York's subway system in over 50 years.
But before that happens, see what the project looks like today via Bhushan Mondkar's incredible photos: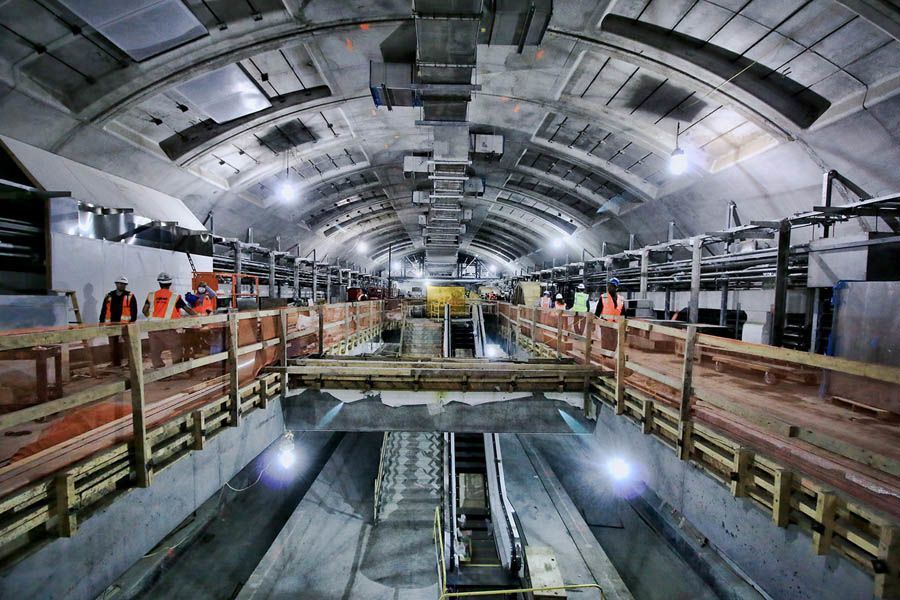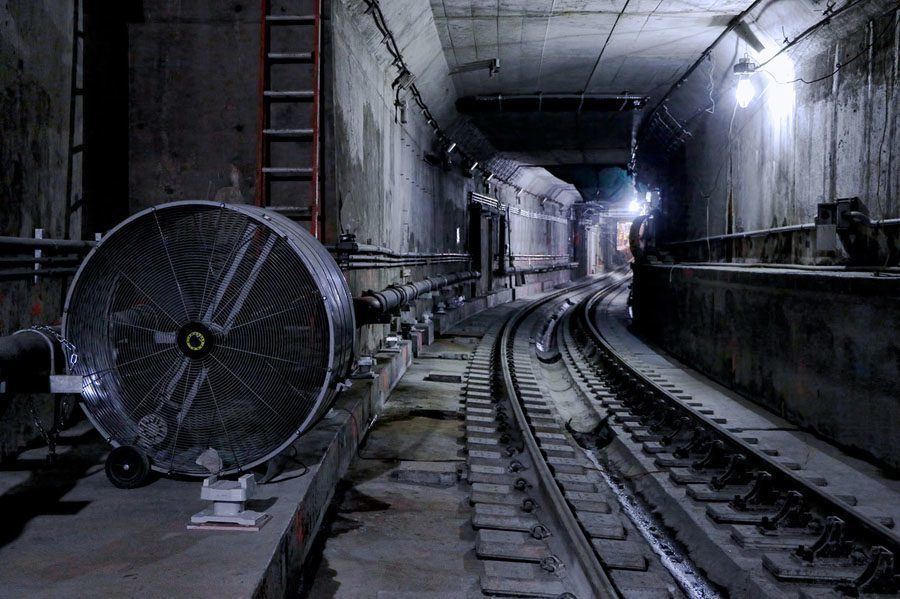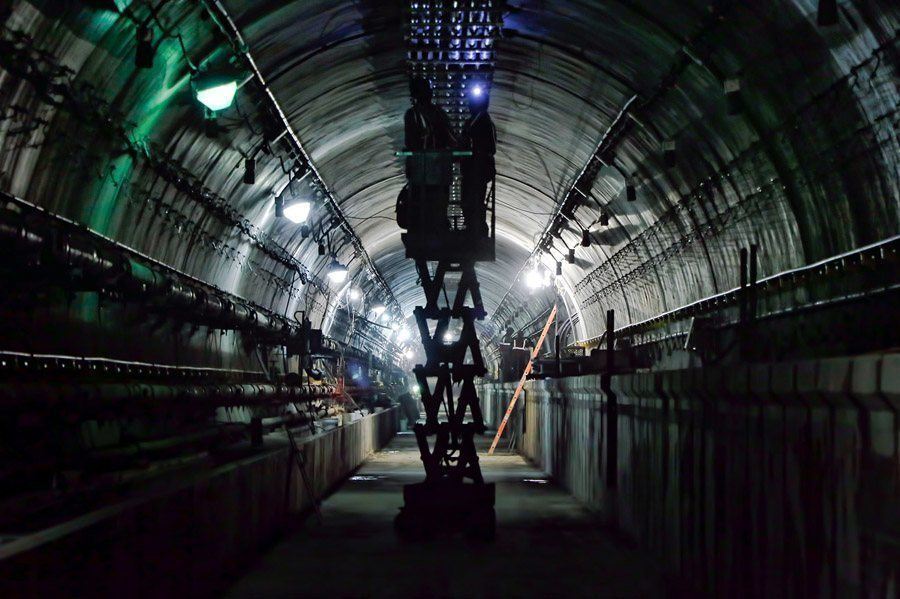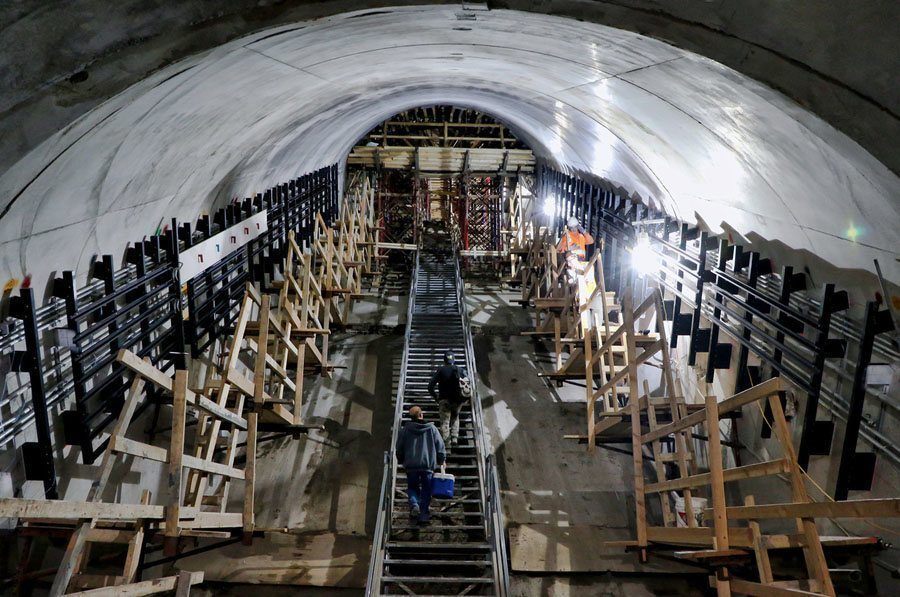 View of the platform level from the mezzanine at 72nd station. Source: Bhushan Mondkar
Freshly laid tracks inside the tunnels between 63rd and 72nd Street stations. Source: Bhushan Mondkar
The tunnel between the 72nd and 86th Street stations. Source: Bhushan Mondkar
Three escalators will be located in the enormous tunnel sloping from the street level to the mezzanine. Source: Bhushan Mondkar
Vast subway tunnel under construction. Source: Bhushan Mondkar
Improvement and expansion of the existing station at 63rd and Lexington. Source: Bhushan Mondkar
This location will house escalators down to the mezzanine level.
An entrance leading passengers from the street level down to the mezzanine. Source: Bhushan Mondkar
The first of the escalators that will carry passengers from the mezzanine to the platform level. Source: Bhushan Mondkar
Heading into the tunnels from the north end of 72nd Street station. Source: Bhushan Mondkar
Communications Based Train Control (CBTC) system in the communication room. Source: Bhushan Mondkar
Column-free location at the platform level. Source: Bhushan Mondkar
For more on New York City, check out our posts on Harlem in the 1970s, New York in the summer of 1969, and its subways in the 1980s!