It's said that a single photo speaks a thousand words, but for some of the more eccentric of the bunch, a few more words of explanation will always be needed. For the last century, photographers have been snapping both beautiful and bizarre shots of everyday life.
At Black and WTF, one person made it their mission to delve into the dusty, black and white photographic archives to find some of the most incredibly odd photos known to man.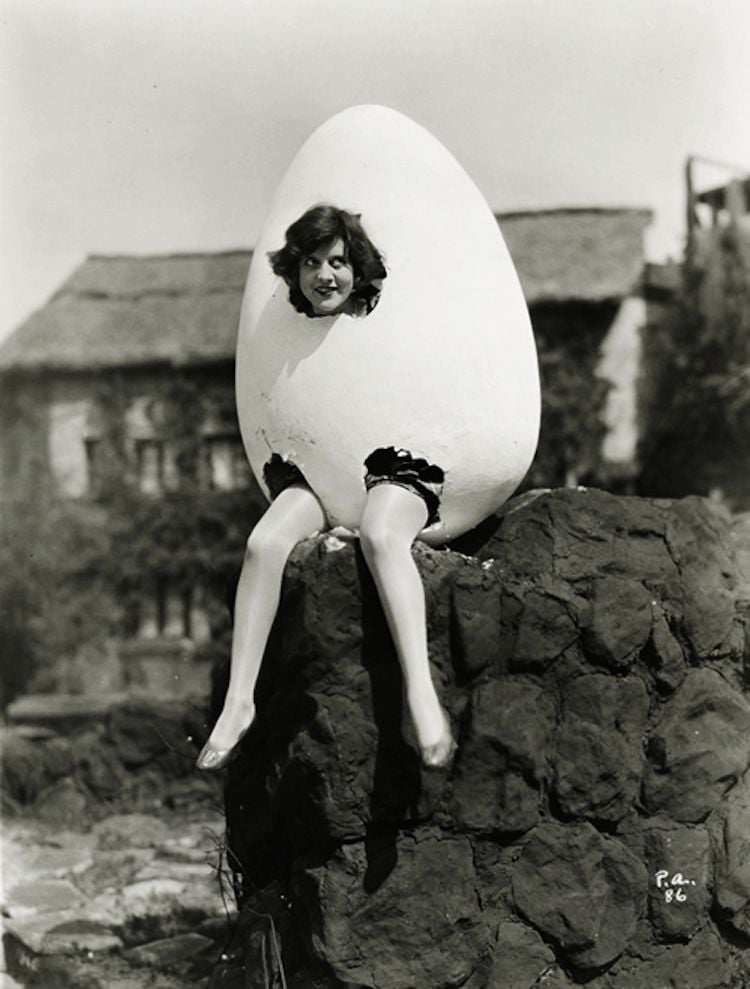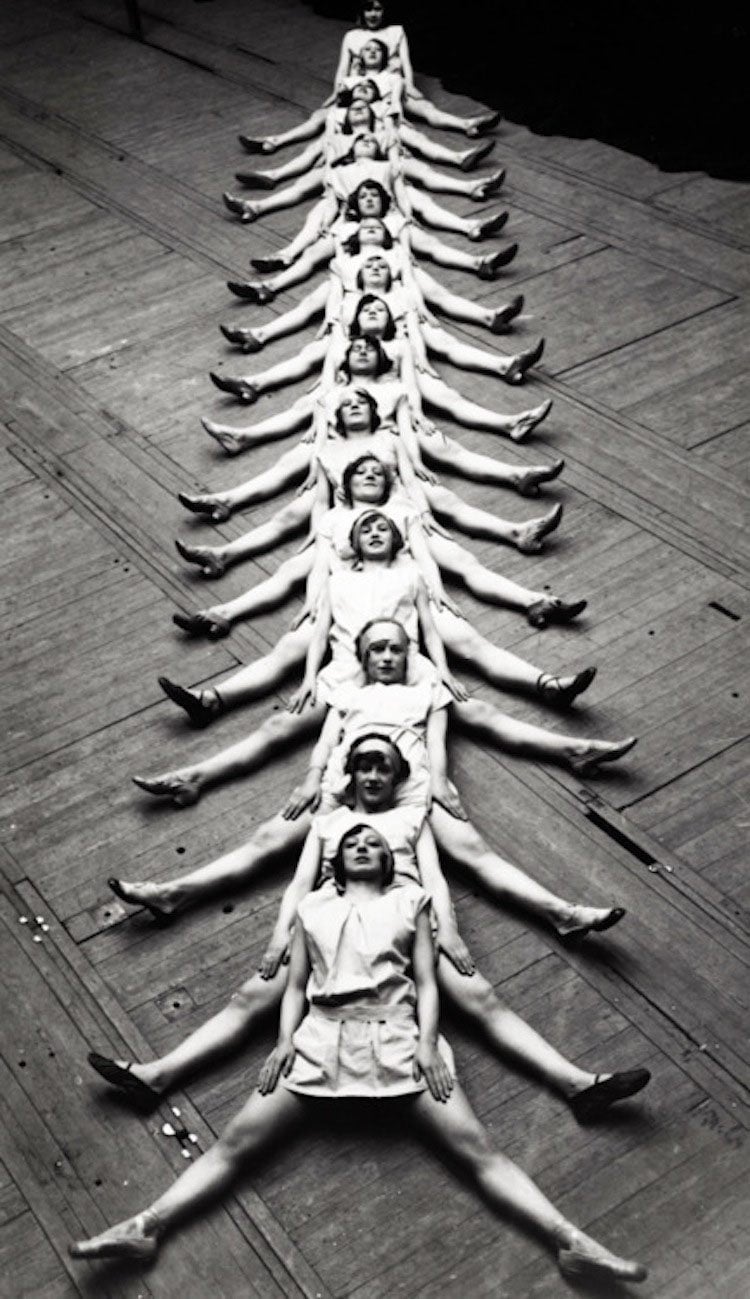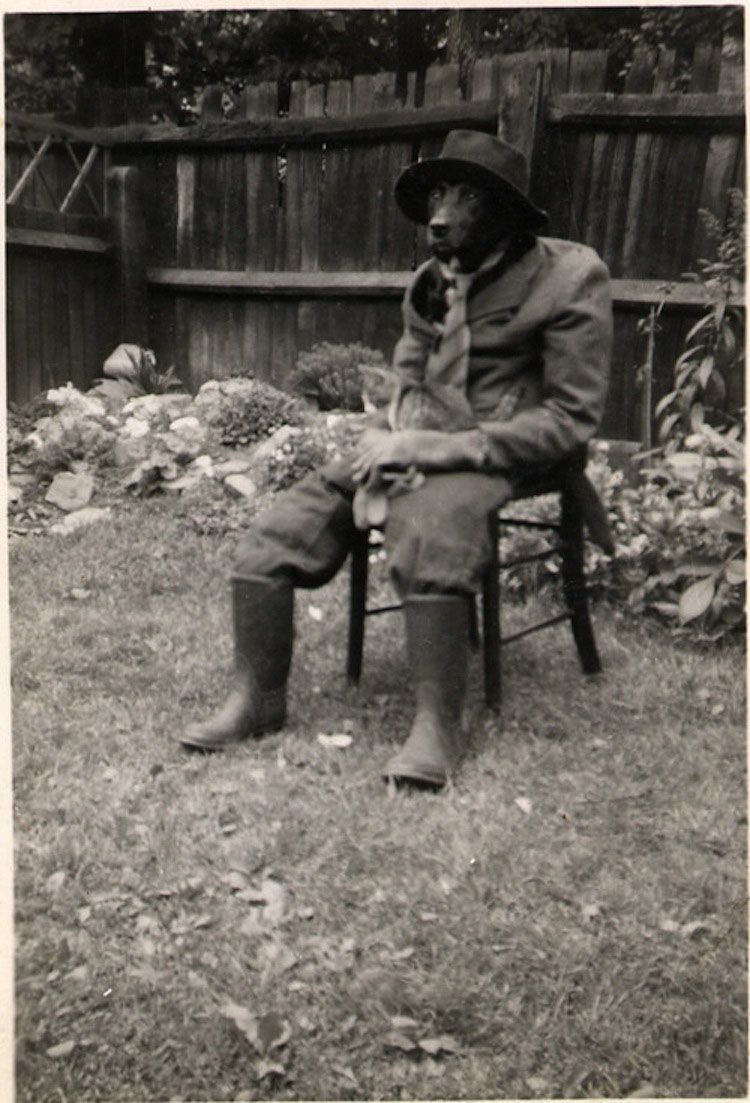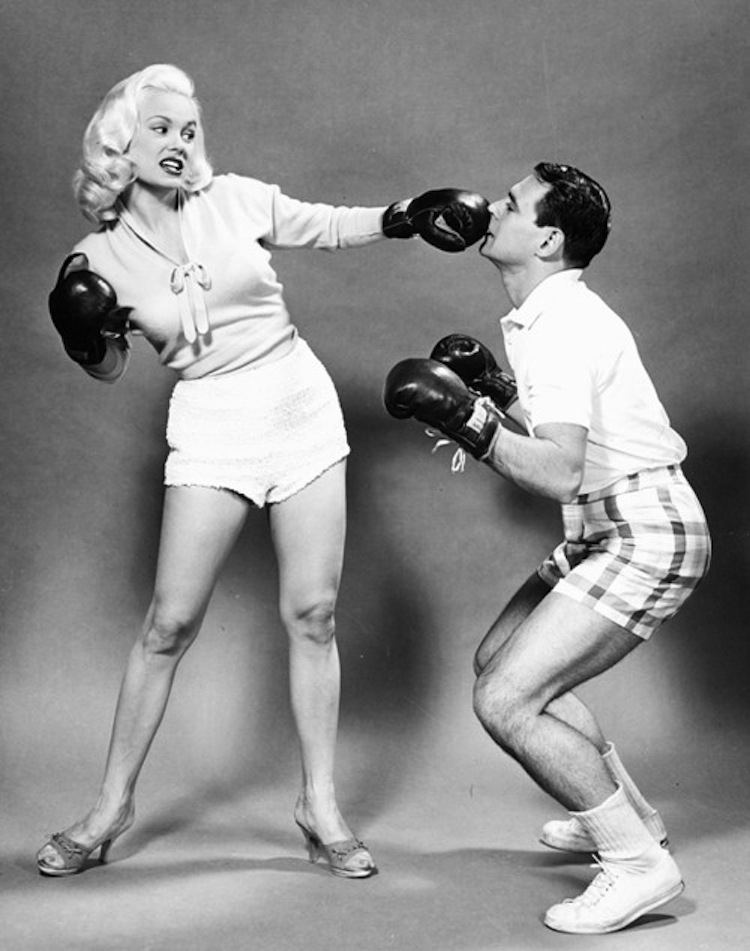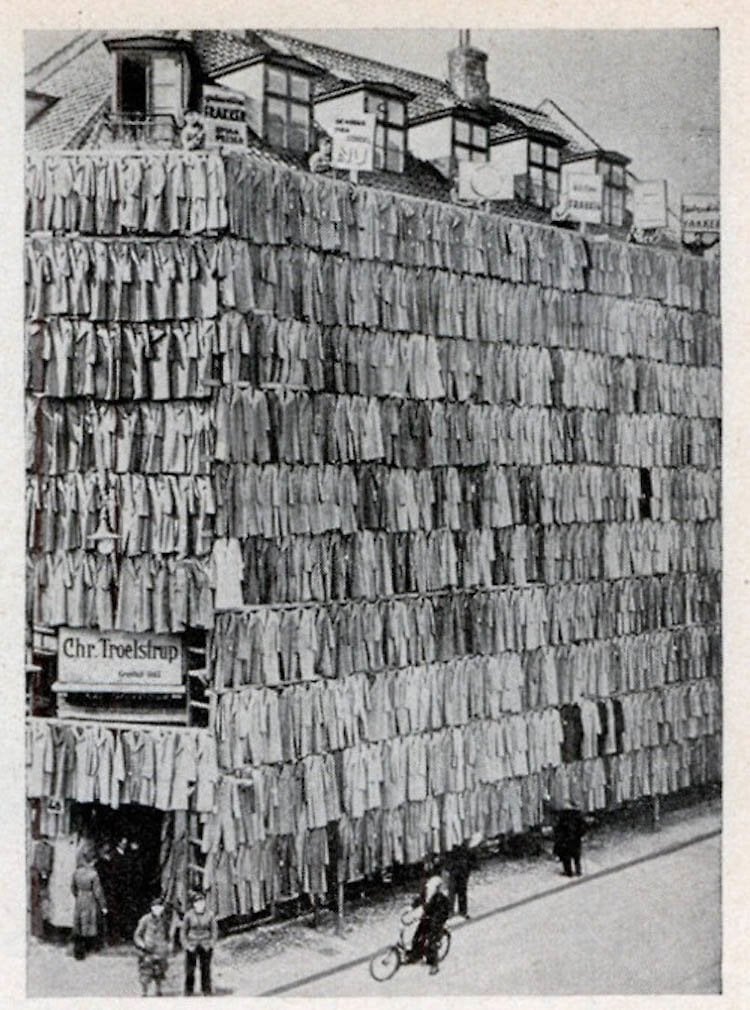 Taken in 1926, Dorothy Gulliver poses for a publicity shot for The Collegians, a four-year series about college life by some of Hollywood's early masterminds.
A troupe of dancers from Brussels perform "The Centipede" in 1929.
This photo really takes the biscuit when it comes to the bizarre. In explaining the ensemble, the dog's owner said "I hooked a coat hanger over his shoulders to form shoulders, and newspaper stuffed into his trousers". If you look carefully, you can also see a cat seated in his lap.
In this oddly-posed photo from the 1950's, actress Mamie Van Doren punches her husband Ray Anthony in the nose.
One winter, a clothier from Denmark came up with an odd but effective sales scheme. He hung more than a thousand overcoats from a scaffold around his shop. So many customers turned up to see the spectacle that the police were called. He sold every single coat.
Here, a crow tucks a boy into bed. Little else can be understood from this photo, but at least the boy doesn't seem to mind the company of his avian caretaker.
At the peak of his career, Fritz the celebrity bulldog gets a professional shave for his TV appearance in 1961.
While the internet today is inexplicably filled with people wearing horse masks, have you ever wondered where the idea originally came from? Here, the horseman takes a break in between shooting the Jean Cocteau film Testament of Orpheus.
The 1950's beauty model Monique Van Vooren goes bowling with a kangaroo. How the kangaroo is able to hold the bowling ball is unknown to this day.
Taken in 1910, a person from the Native American Koskimo tribe stands in a full-body fur garment with oversized gloves and a Hami mask (aka a 'dangerous thing' mask) during a traditional ceremony.
While the English Post Office has been known for long delays and missing mail, it deserves credit for the incredible array of things able to be sent. In the 1930s, you could mail anything from rabbits to pheasants so long as it had a neck label with a mailing address and another which stated that 'no liquid was likely to exude'.
We all know how important adhering to the highway code is, but "Mr. Statistic" took it to a new level in 1952. He was arrested after trying to warn drivers about traffic fatalities during Labour Day weekend in Los Angeles.
While this machine may look a bit macabre a first glance, it is in fact an early Max Factor invention from 1934. The Beauty Micrometer was meant to detect beauty defects in women that are invisible to the naked eye.
Taken in the early 1910's, a woman calls for more books to be donated to the New York Public Library on Fifth Avenue...while standing on an enormous pile of them.
Although it never made it as a permanent part of the police force, this Harley Davidson mobile booking cage in the 1920's certainly proved a great a talking point.