Utilizing only lipstick and eye pencil in his curious creations, Sebastian Bieniek reminds us of the human being's duplicitous nature in an imaginative way.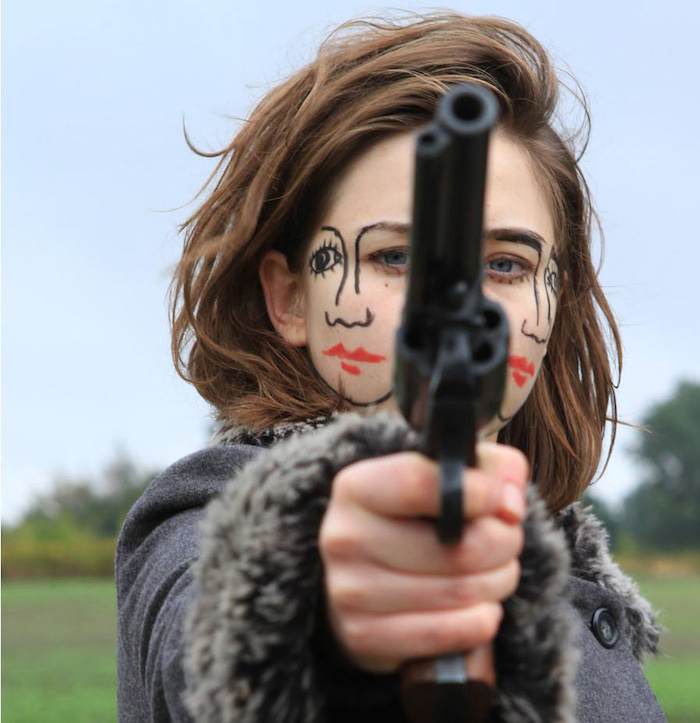 The brain child of Berlin-based photographer Sebastian Bieniek, 'Double Faced' is a series of photos that brings the bizarre, blocked and other-worldly faces of Picasso's cubist paintings to life. Following the everyday routine of the double faced girl, Bieniek has created a series of curious and thought provoking photos that allude to the duplicitousness of human nature and challenge our ideas of beauty while using only lipstick, a willing model and eye pencil as his transformational tools.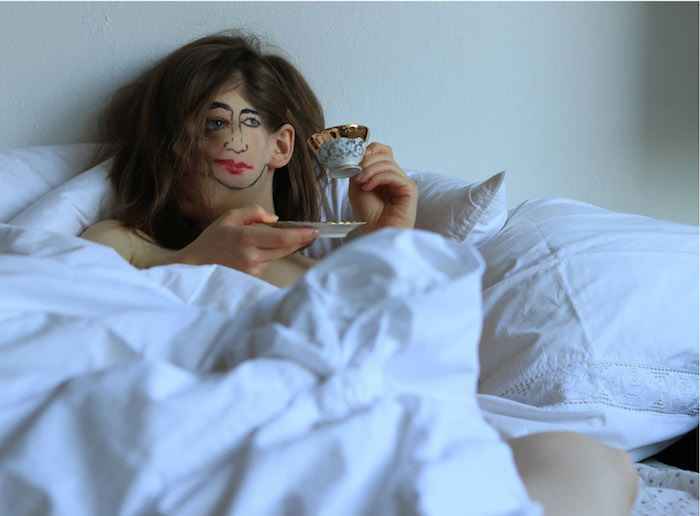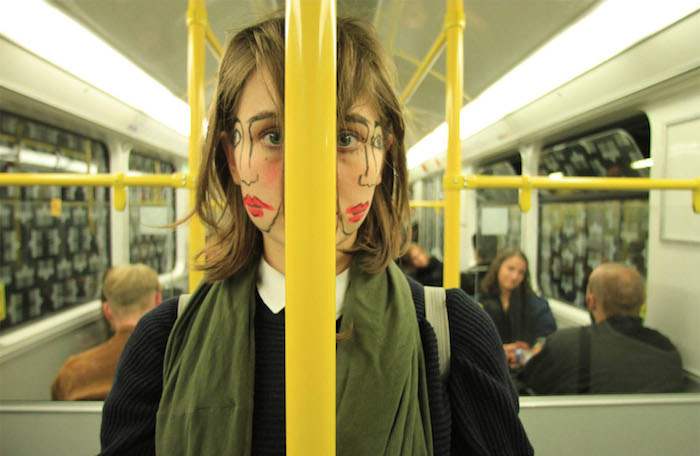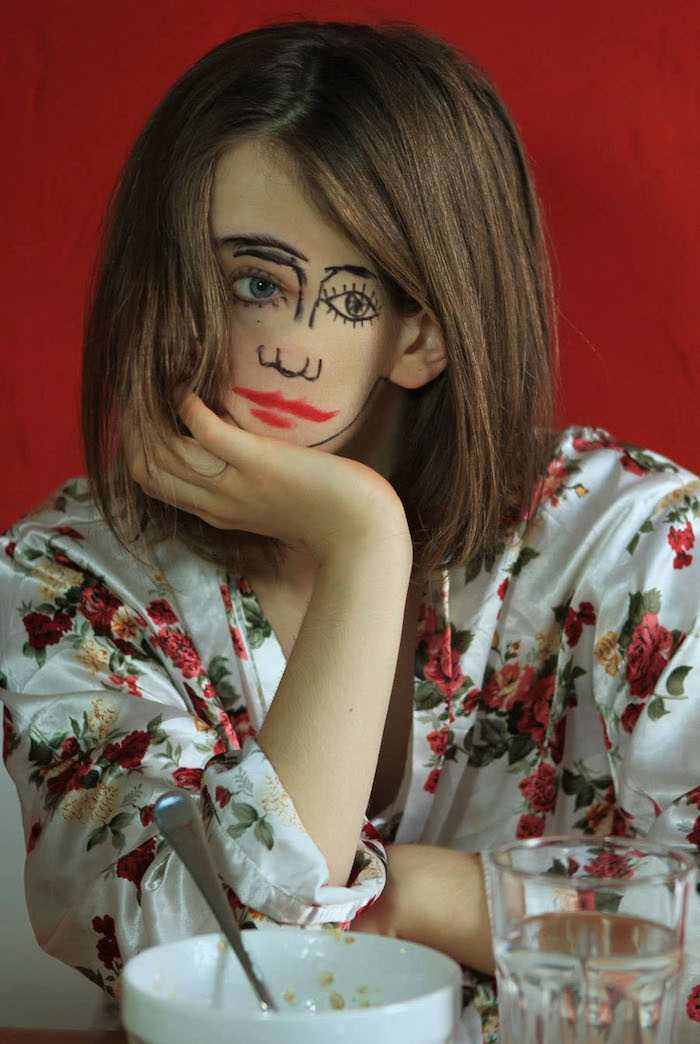 An idea born from ritualistic family bonding time, Bieniek says he got his twisted faces idea when he helped his son out of the bath. According to Bieniek, inspiration struck when his son looked into the mirror as wet hair covered one of his eyes, and said "Dad, look my face moved." From here, the double faced dame seeped into Bieniek's consciousness, eventually becoming a character who has so far been featured in a series of 22 photos, doing everything from drinking coffee to riding the subway to bathing.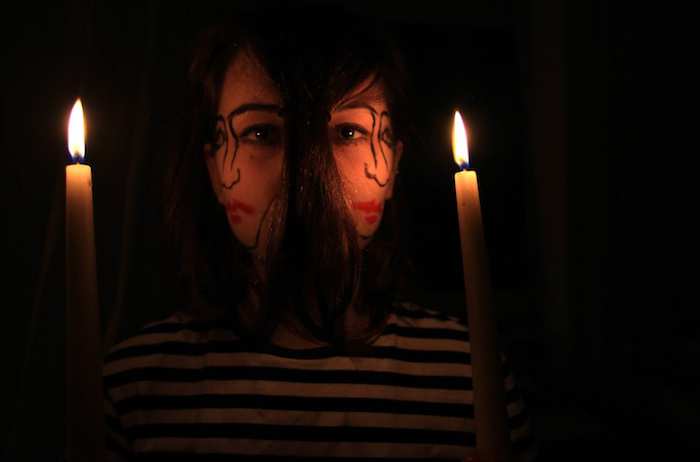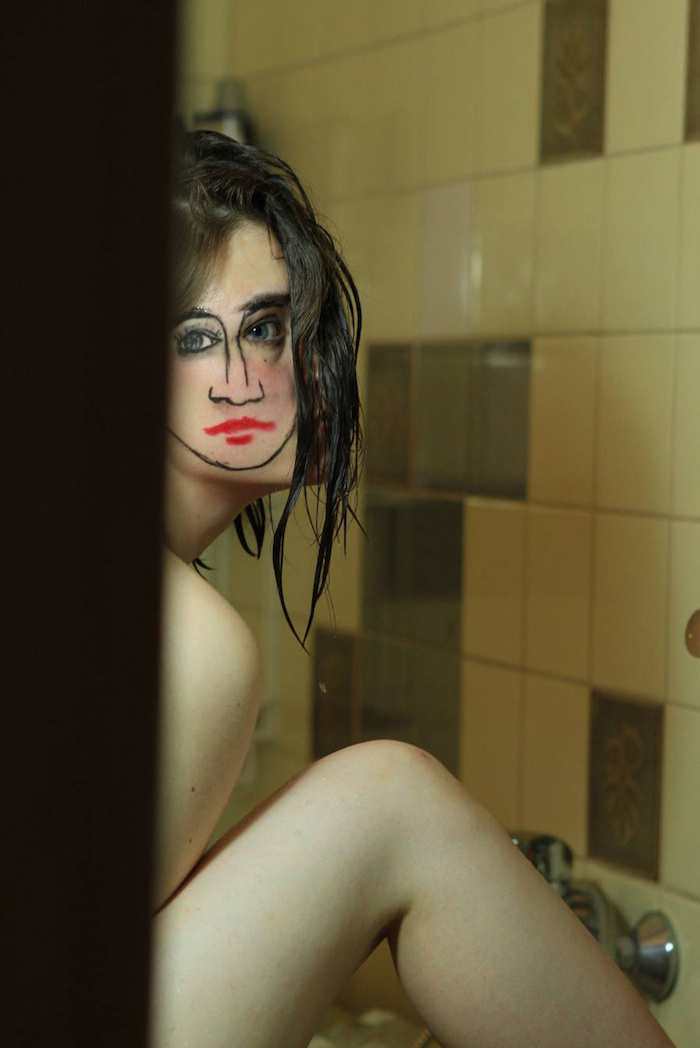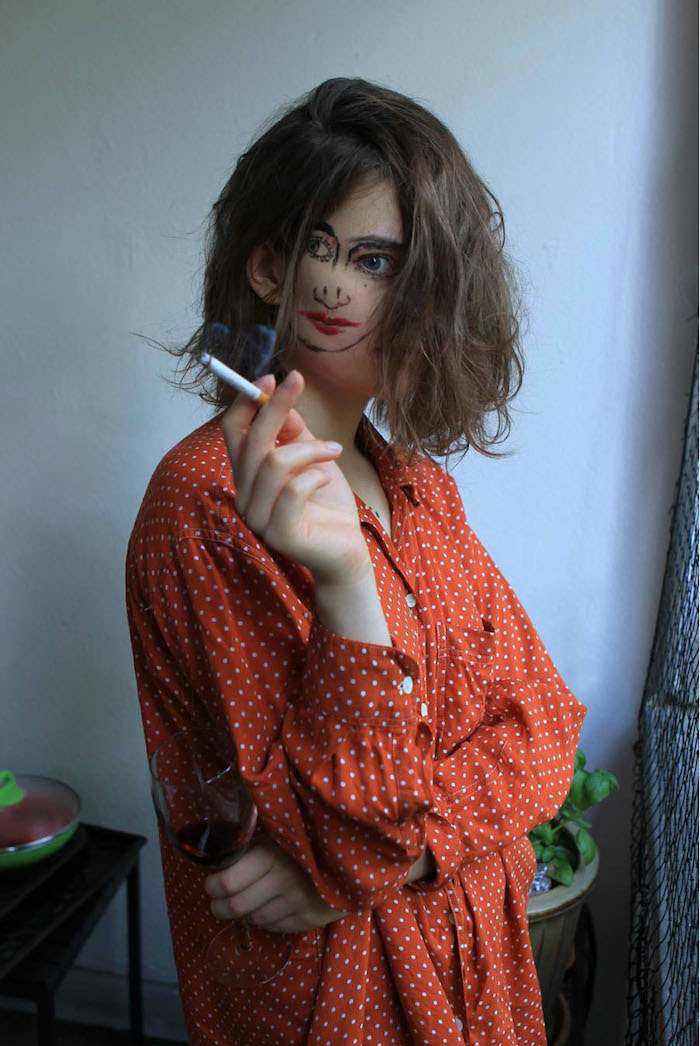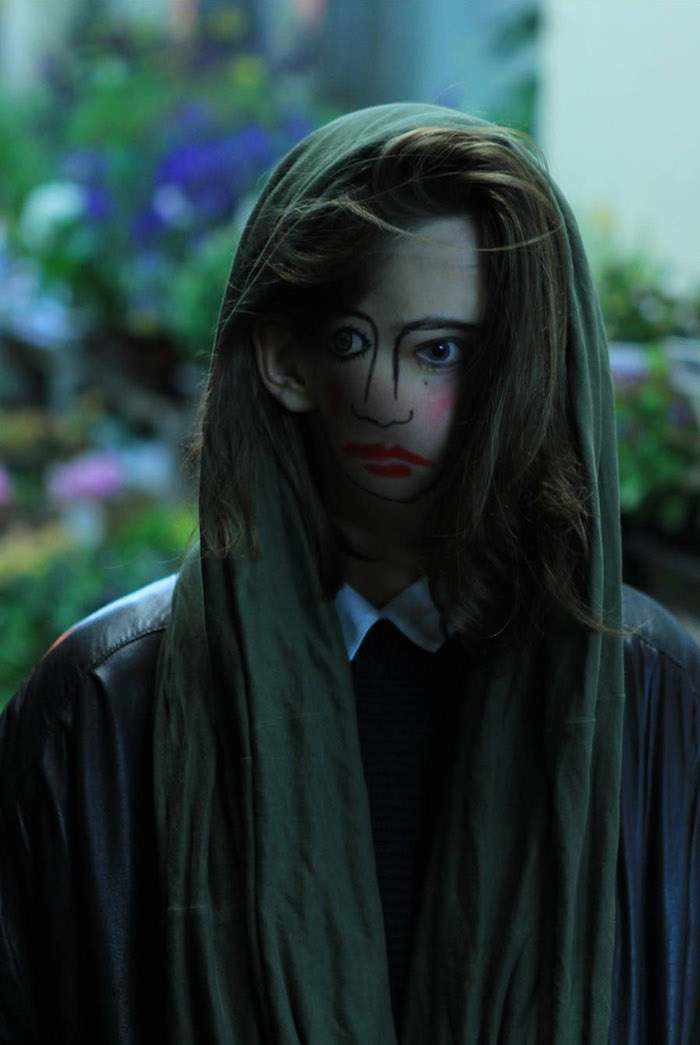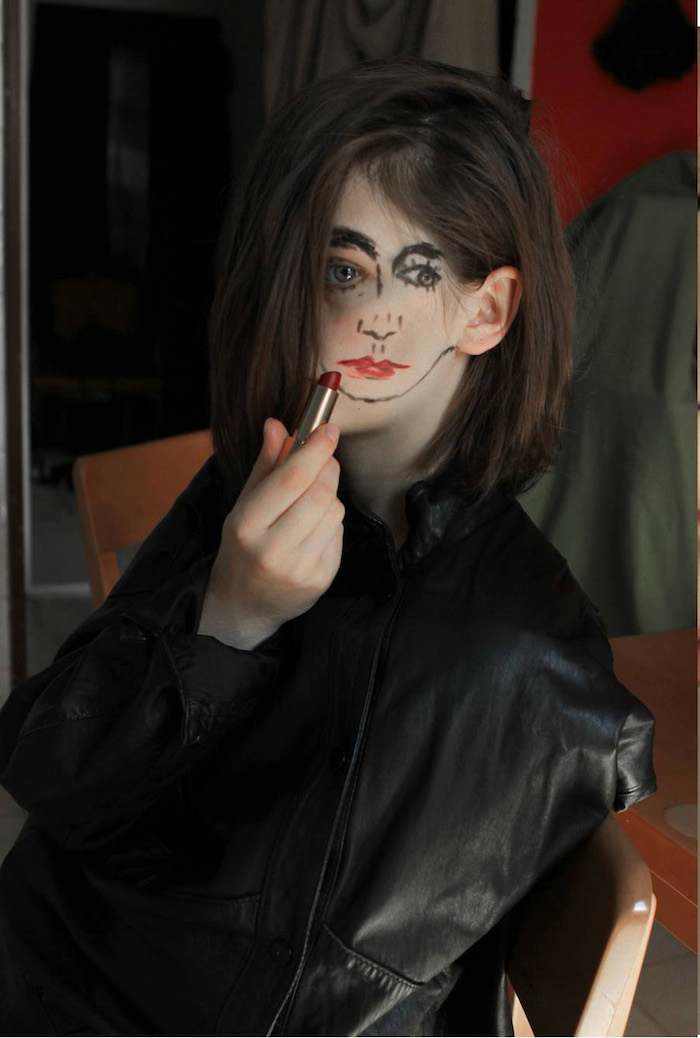 But there's a deeper message behind the makeup. To shed light on the complex, multi-faceted nature within all of us humans, Bieniek plays with some major angles and photographical milieus.
In some, Bieniek uses mirrors to reflect the haunting penciled eye, while in others he fiddles with more sinister themes, like the woman staring coldly down the barrel of a gun in the middle of a field. The made-up model also challenges the instruments we use to achieve aesthetic beauty, and how easily they might be used to create an alternate–and quite unsettling–version of ourselves.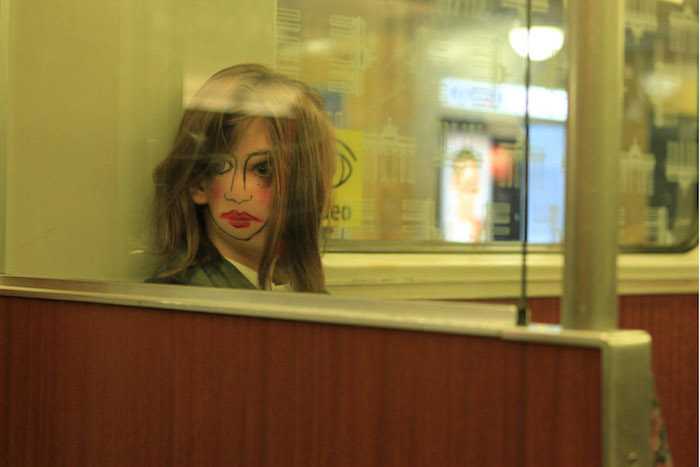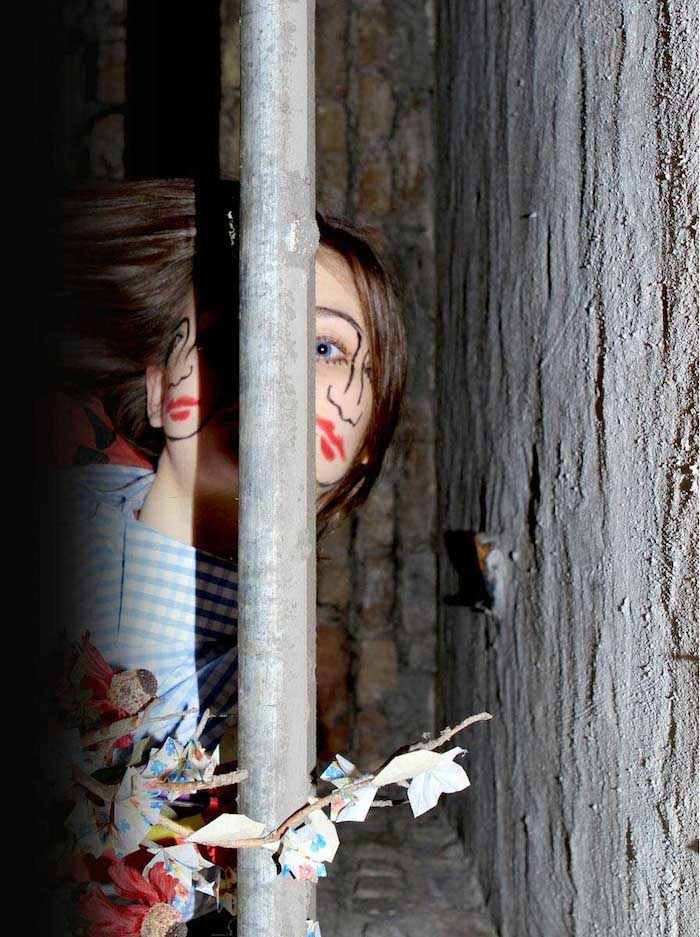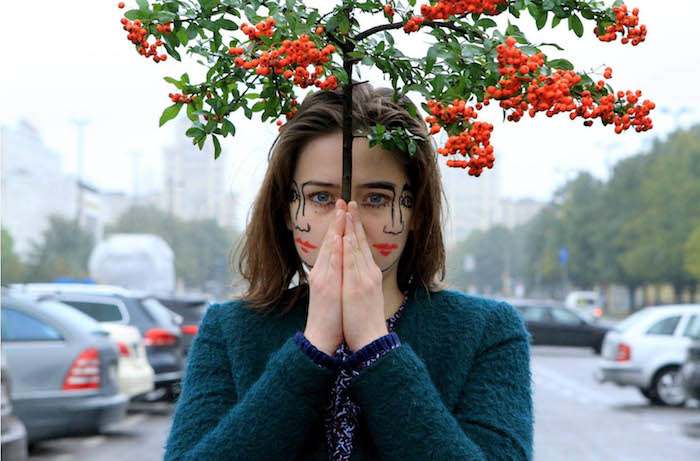 Every photo in Bieniek's series is numbered instead of named, which hints toward the idea that a woman's identity is secondary to her face. The model's unpredictable intrigue has drawn art lovers the world over to Bieniek's double faced wonders, and the photos have been featured in magazines and galleries across the globe.
As an artist, movie director, author and photographer, Bieniek has many strings to his bow, but it is the series of two faced snapshots that have truly put the photographer on the map.
All photos come courtesy of Facebook.