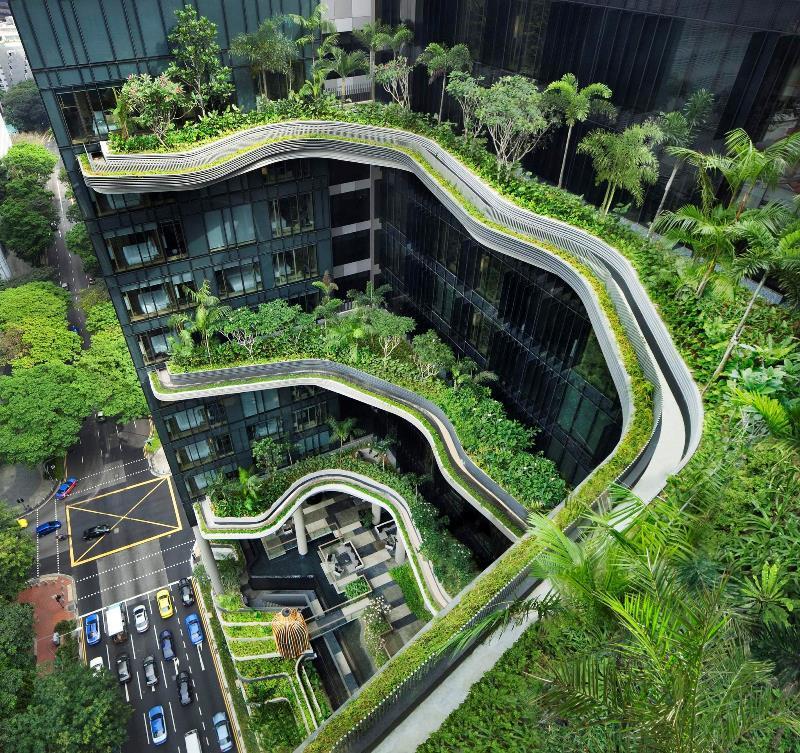 Convening sustainability with design, PARKROYAL of Singapore's Pickering Hotel is truly a sight to behold. WOHA Architects desifned the site, which features six "sky gardens" cantilevered at every fourth level between the blocks of guest rooms. In other words, this isn't a hotel with a garden; it's a hotel in a garden.
While obviously easy on the eyes, the design is entirely functional. The concept incorporates a number of energy-saving features, including "zero-energy" sky gardens and solar energy systems, which have won the design several awards.
The hotel cost $350 million to build, and surrounding the 367-room facility are over 161,000 square feet of cascading greenery, reflecting pools, waterfalls and planter walls, making the green space more than twice the size of its land area.
Fascinated by green design? Check out these incredible rooftop gardens, and what Copenhagen has done to become the world's greenest city.