An Eye-Opening Interview With China's Invisible Man
For centuries in China, the Peking mask was donned by many to depict the values and beliefs that China held in high esteem; it was thus common for the mask to be decorated with gods and Chinese heroes. As China's economy develops, though, so does its interest in Western values. That's precisely where Liu Bolin comes in. Following the Peking mask template, Bolin has taken to the terrains of the United States to comment on what it seems Americans value most.
Thus, Bolin has hidden himself behind advertisements, the shiny windows of Wall Street, and military bases, offering a fresh, outsider's perspective on American culture and our idols. To read more about Bolin and his story, head over to Design Boom.
Buttercup The Amputee Duck's New Science-Produced Stems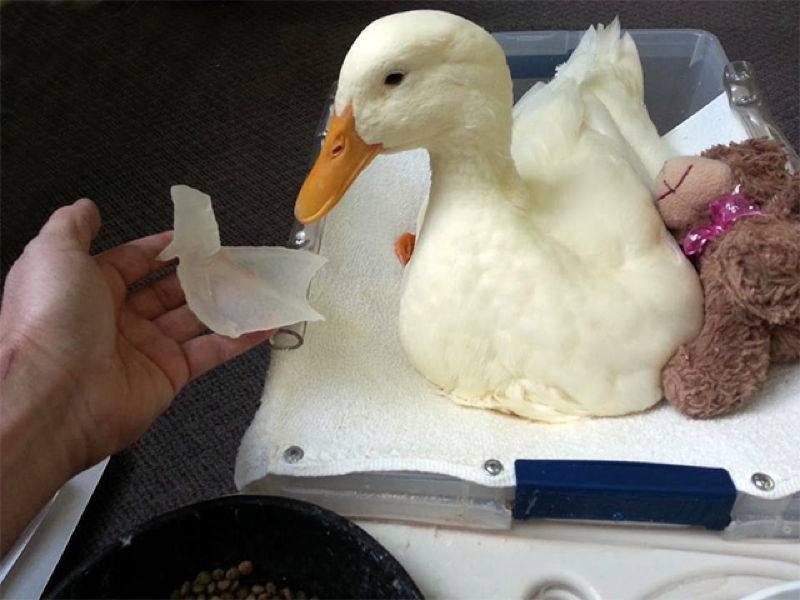 For Buttercup the duck, nothing in life has been typical–not even the beginning. Born in a high school biology lab with a backwards left foot, Buttercup's prospects for walking–let alone swimming–were just about impossible from the start. Unable to care for the duck, Buttercup was sent to a bird sanctuary where her wayward limb was amputated. Several months after the fact, engineers entered the sanctuary's doors, printed a mold of Buttercup's left foot and made her a silicone prosthesis around 13 hours later.
Some have argued that this kind of 3D printing technology should be reserved for humans, but regardless of where you come down on the subject matter, the fact that these resources exist is absolutely amazing. Read more at Mashable.