Laughter Between Takes
The mark of a truly exceptional actor or actress is his or her ability to completely shed their own identity and assume–not merely portray–that of another. That's why when actors break character in between takes, the effect is somewhat jarring. Taking momentary breathers from despising, duping, betraying and maiming their coworkers, Imgur's gallery of actors off-guard while on-set serves as a reminder that while their work can be bloody and their characters treacherous and deceitful, we all need to take a moment here and there to laugh.
The Eco-Friendly Embryo Tree House
As countries develop, so too grows their consumption of natural resources as well as the rate of environmental degradation. Sensitive to man's shifting role from Earth's steward to its master, architect Anthony Gibbons has designed a way to slow nature's exploitation and take us back to our very roots. Aptly called The Embryo Project, Gibbons utilizes the principles of biomimicry to reunite man with nature in his curved, Na'vi-esque tree houses. These two-story, hatched-entry structures are linked to trees via braces that neither interfere with the tree's growth nor cause damage to its bark. None of these cedar-shingled beauties have been constructed yet, but rest-assured that as the threat of environmental collapse becomes more imminent, more environmentally-friendly, Henry David Thoreau-inspired spaces like Embryo are sure to be seen. Be sure to visit Fubiz for more views.
Iconic Photos Of 1960s Folk Festivals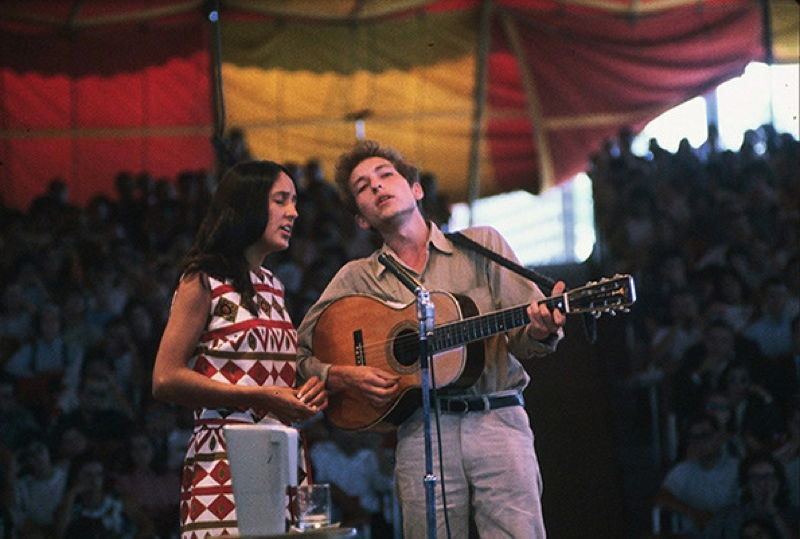 Before the acid-soaked days of Woodstock, music and arts lovers would congregate in a different New England field for a slightly more subdued take on the modern music festival: namely, the Newport Folk Festivals. Beginning in 1959, the Newport, Rhode Island festivities blended the up-and-coming with the already established and featured artists from Joan Baez to Johnny Cash.
It was also here where in 1965 the smoky-voiced Bob Dylan was first accused of abandoning the folk orthodoxy as he made his seminal transition to an electric set, thus paving the way for his subsequent rock and roll career. Shortly after, the Newport Folk Festival fell to the wayside as raw, politically-charged, libido-heavy and plugged in music became a staple of the decade, even having to close its doors for several years in 1971. Nevertheless, its quiet legacy persists and the folks at It's Nice That have a great pictorial dedication to it.