While his work is miniature, Wigan's talent is not -- a stunning look at William Wigan's wonderful micro-art!
Described by many as the "eighth wonder of the world," Williard Wigan's micro-sculptures are so impressive that they have garnered interest from surgeons to nano-technologists to universities all over the world.
Born in 1957, Wigan started creating art at an early age. Wigan says that when he was five, he "started making houses for ants because [he] thought they needed somewhere to live." Wigan's current micro-sculptures are so small that most fit within the eye of a needle or upon the top of a pinhead. Fittingly, to view the micro-art, one must peer through a microscope.
To create his art, Wigan enters a meditative state which slows his heartbeat and lessens potential hand tremors.
Each sculpting movement is done between heartbeats, and because even the minutest vibrations from music, traffic, or weather can interrupt his work, he often works during the night. It takes three to eight weeks to complete each infinitesimal work of art.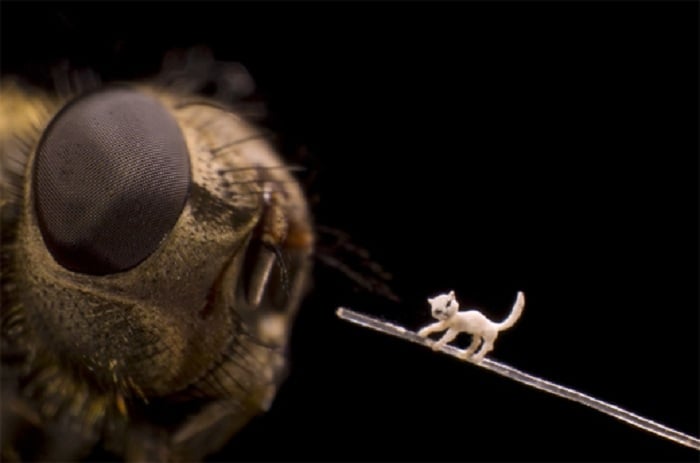 A variety of famous faces are fans of the small artwork, including Simon Cowell, Mike Tyson, Elton John, and even England's royal family. Recently, Ripley's Believe It Or Not purchased a significant number of the tiny creations, hoping to display them in their Odditoriums worldwide.
Check out this interview with Wigan where he discusses his artwork and the creation process: