Helen Mirren and Liam Neeson? Anjelica Huston and Jack Nicholson? These are the old loves that celebs want to forget and we love to remember.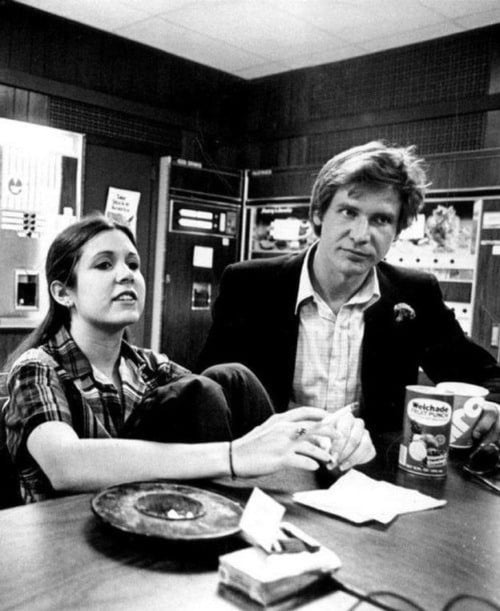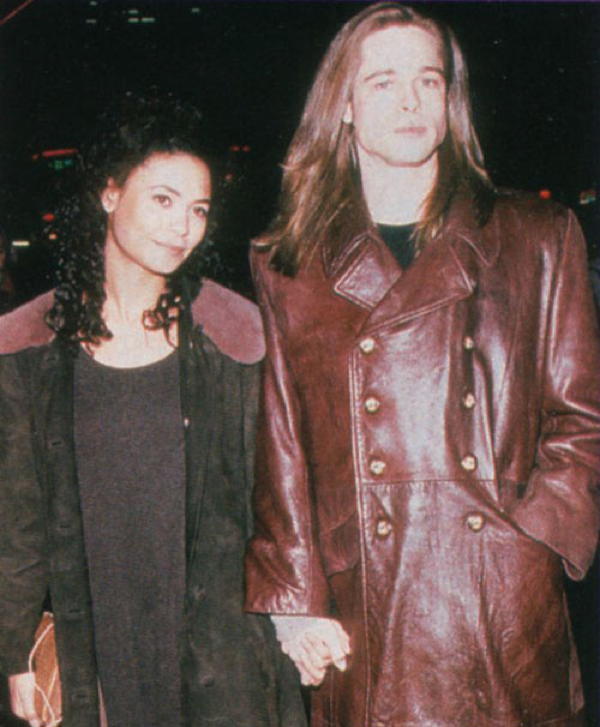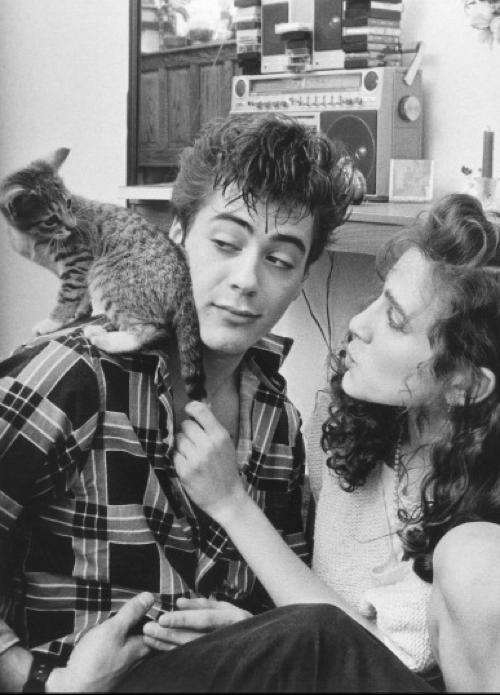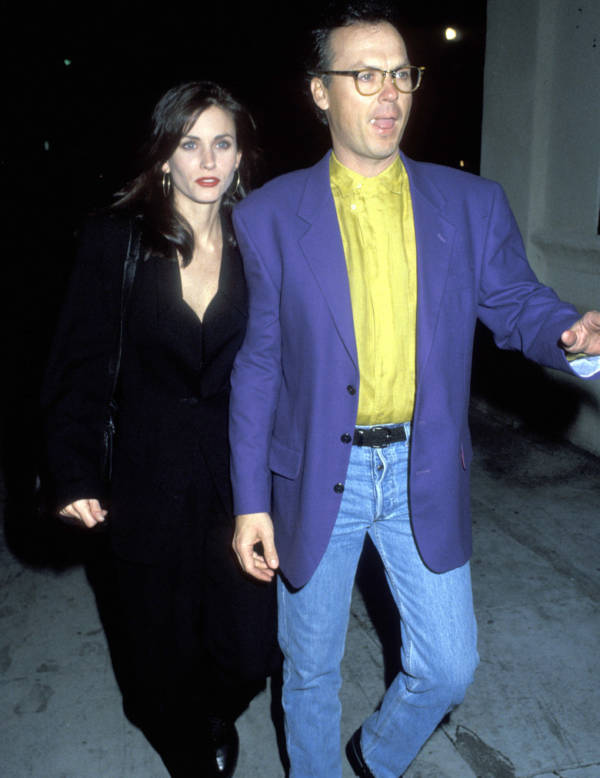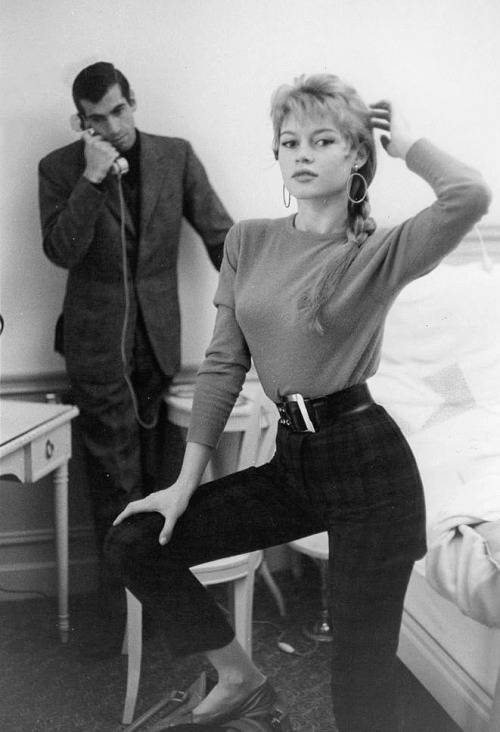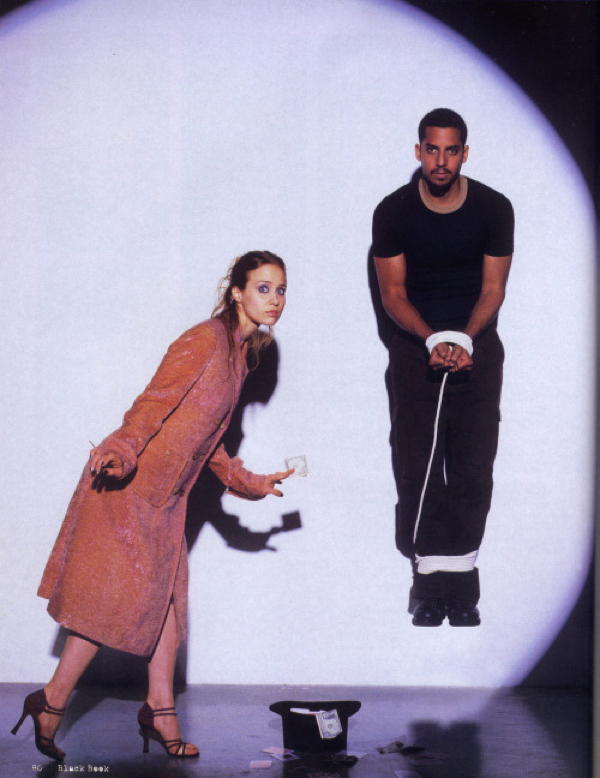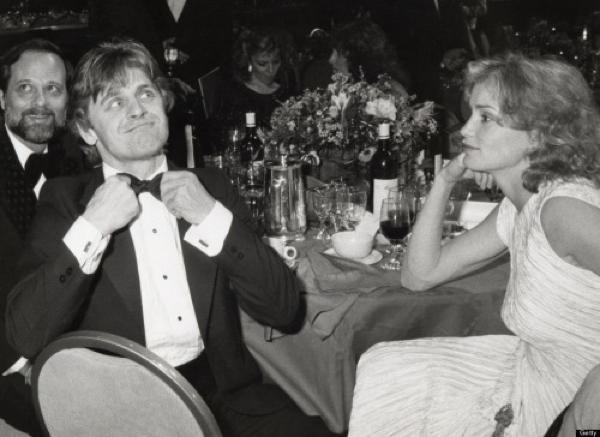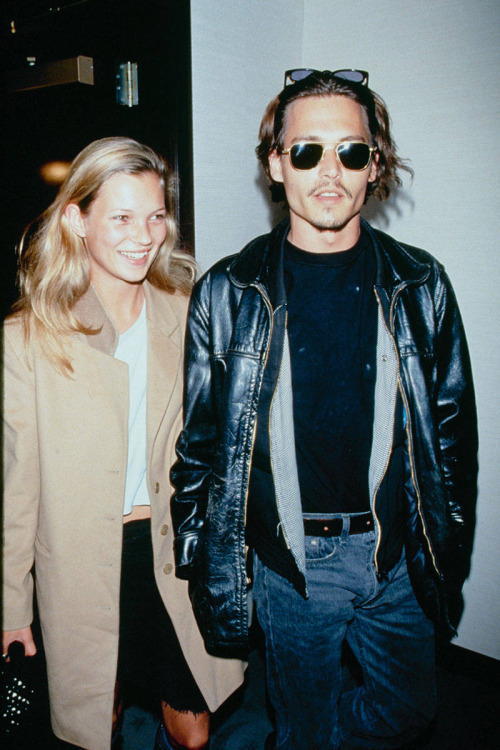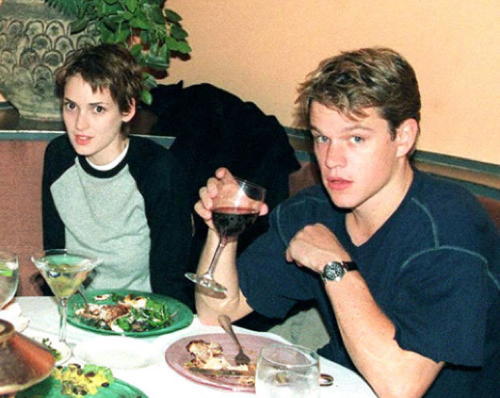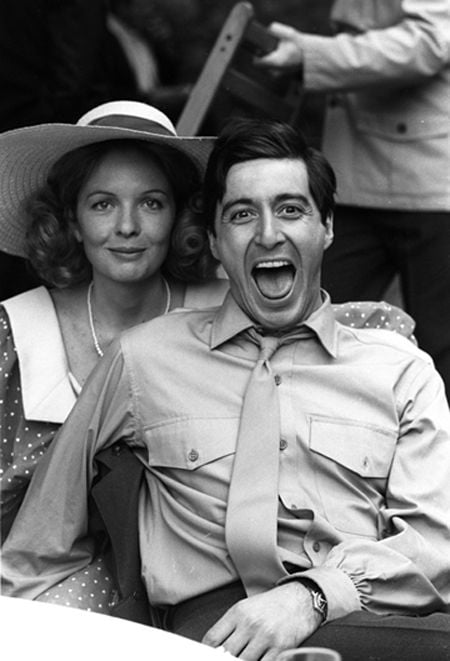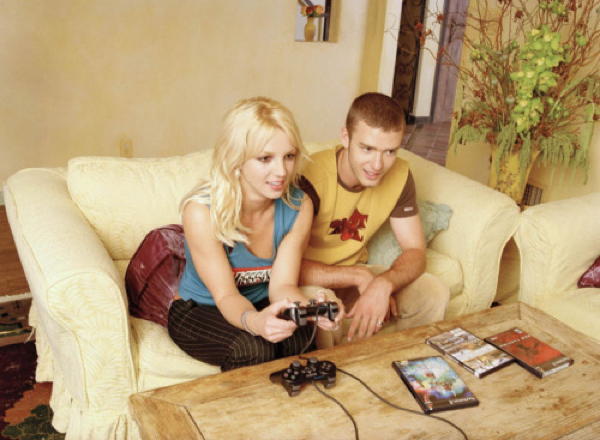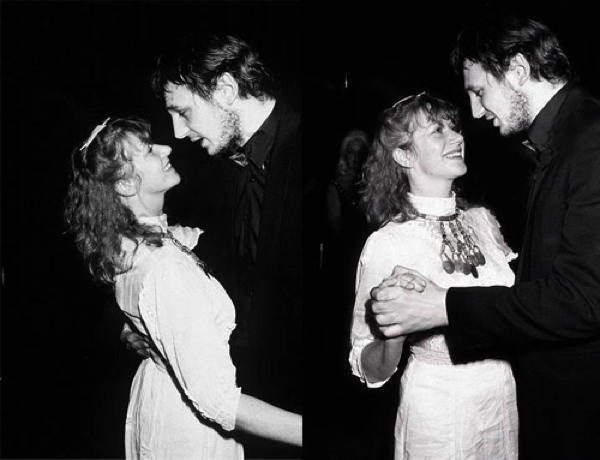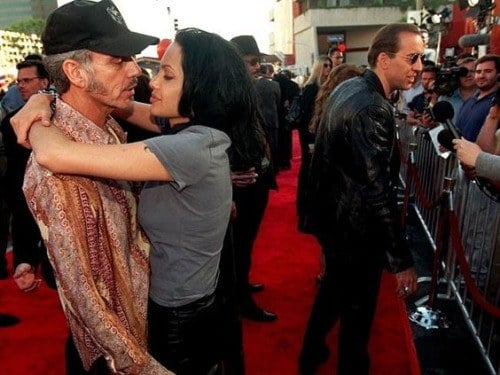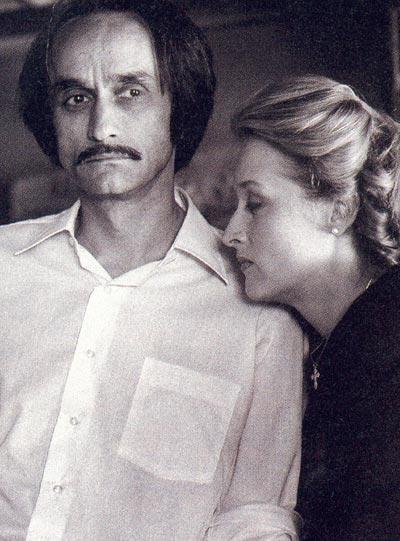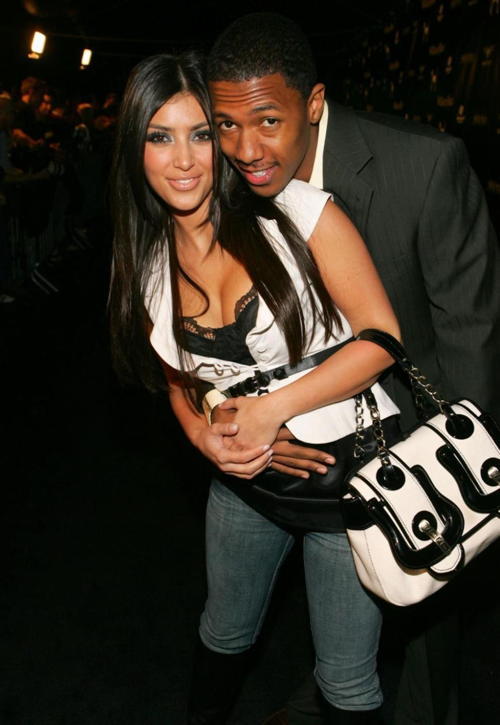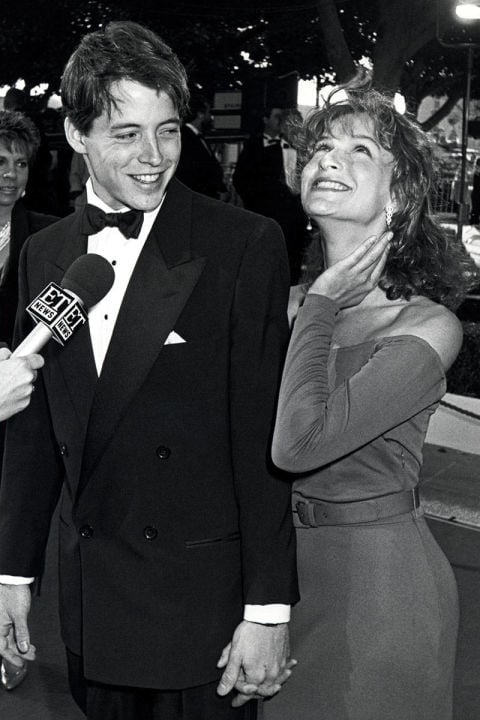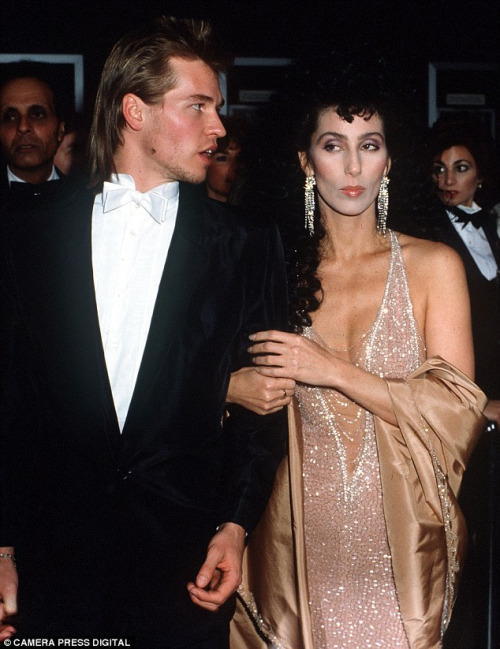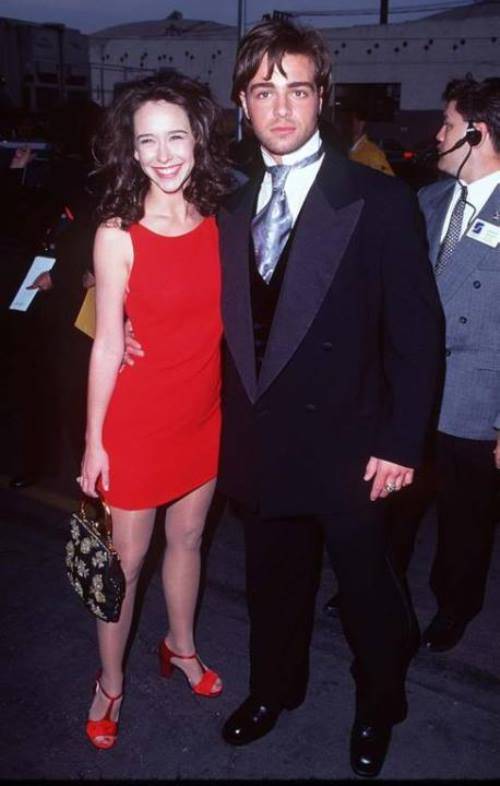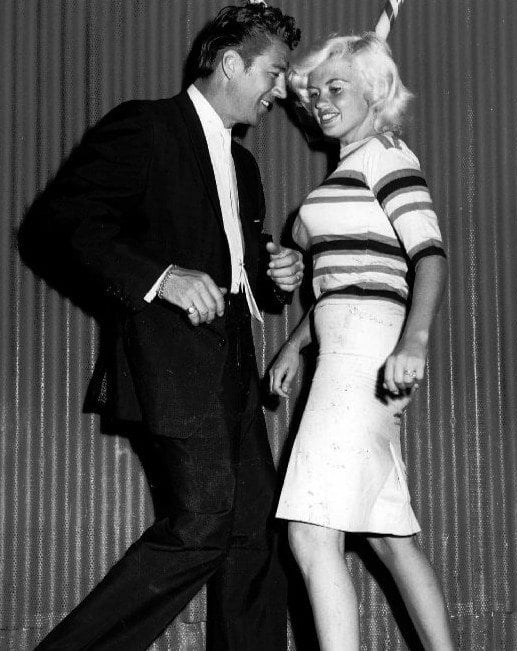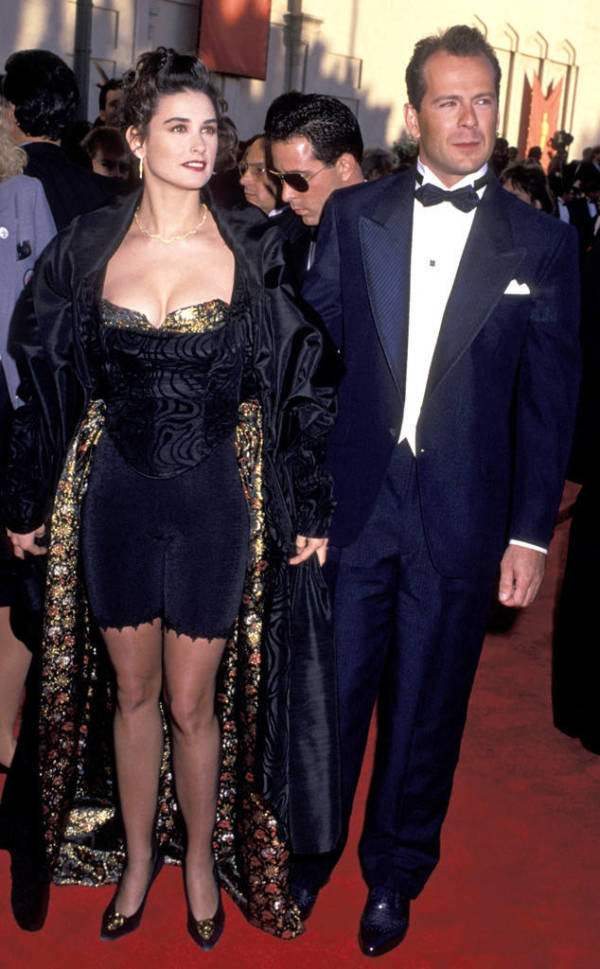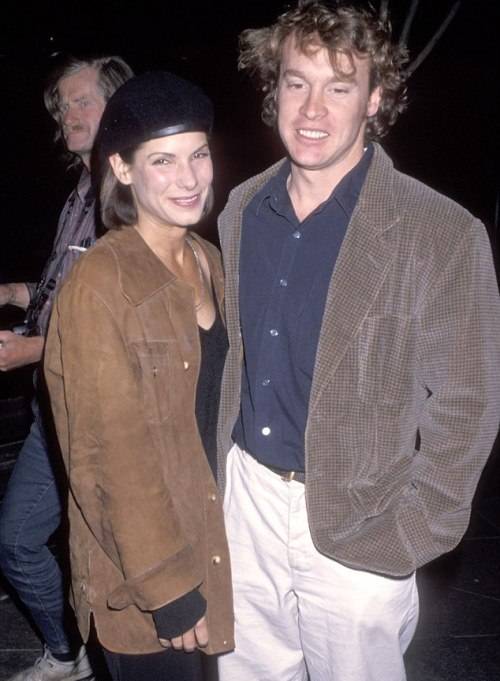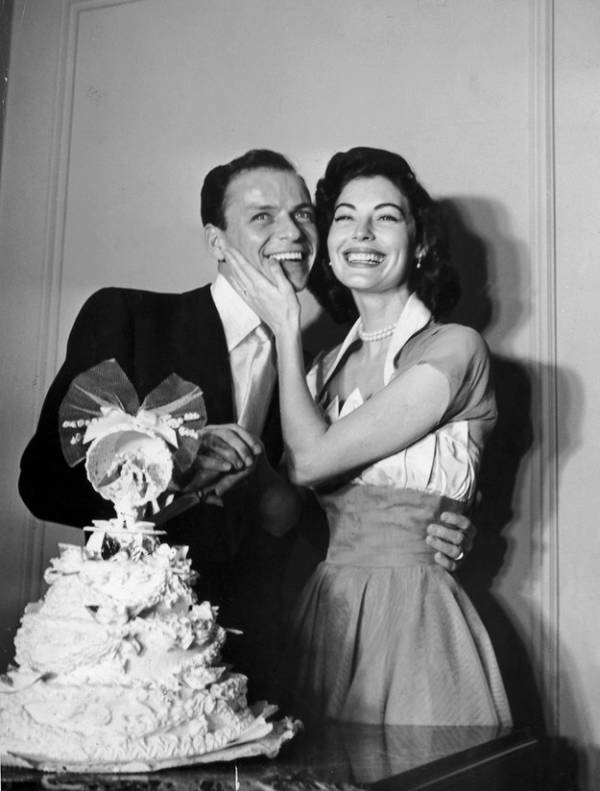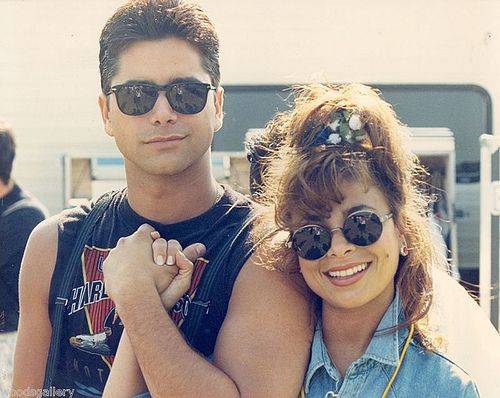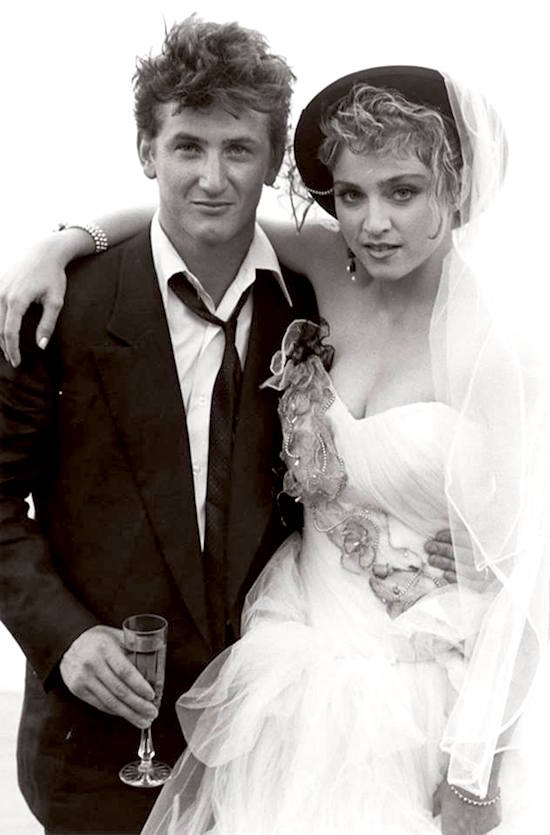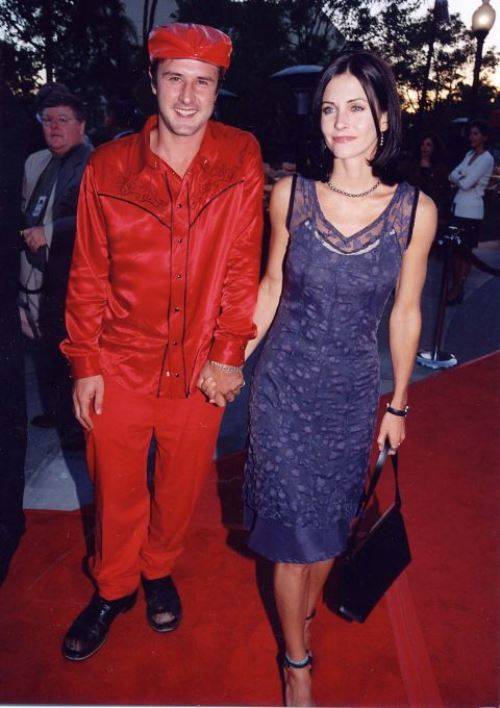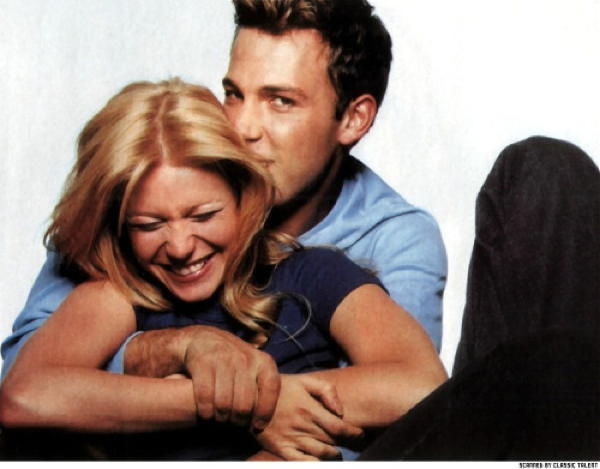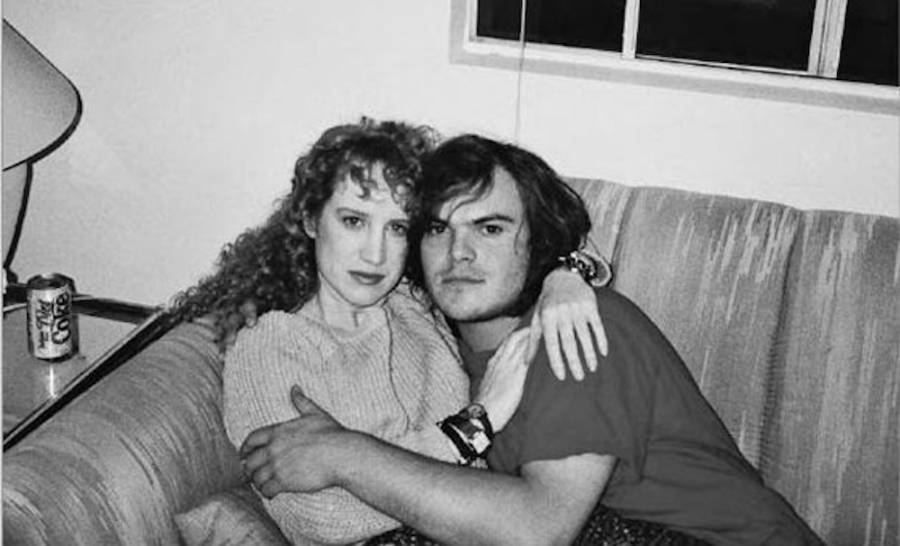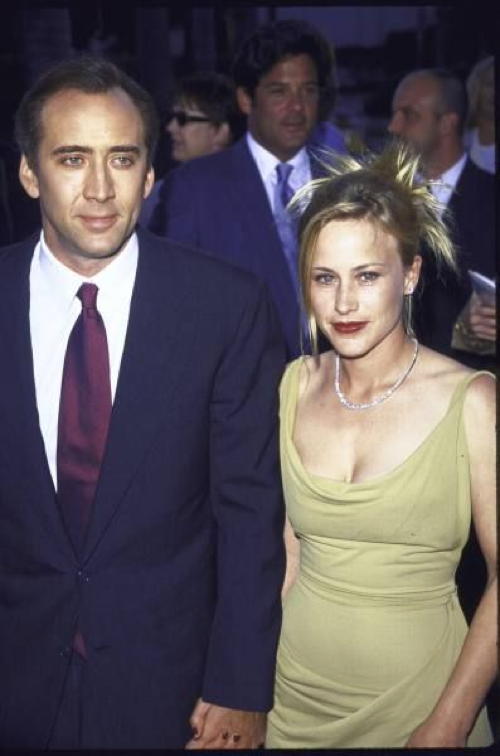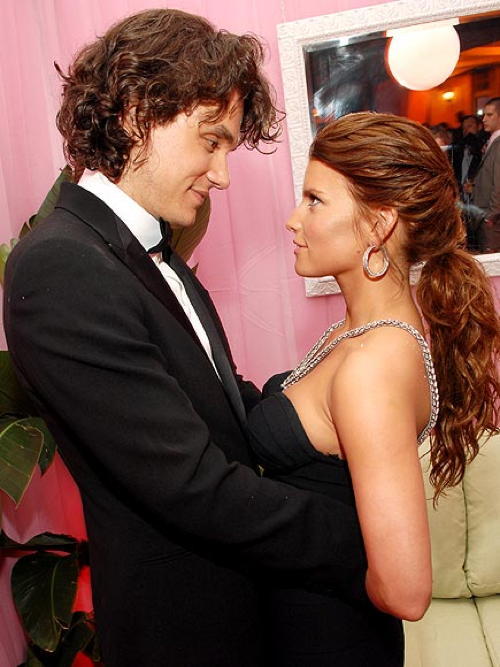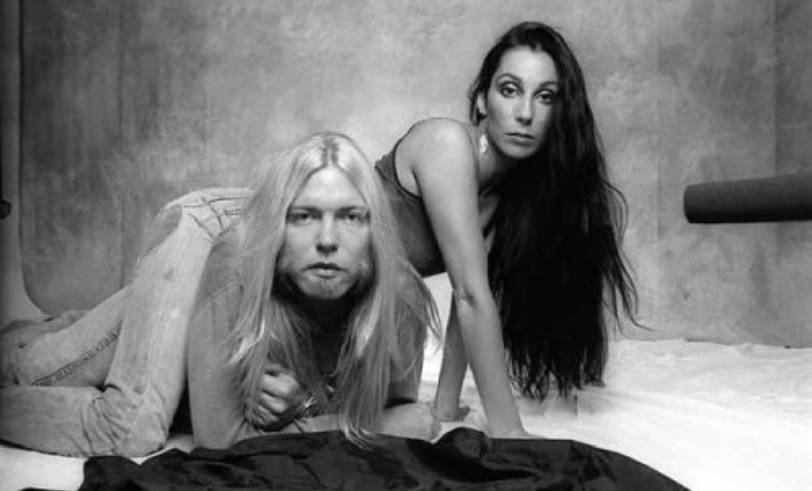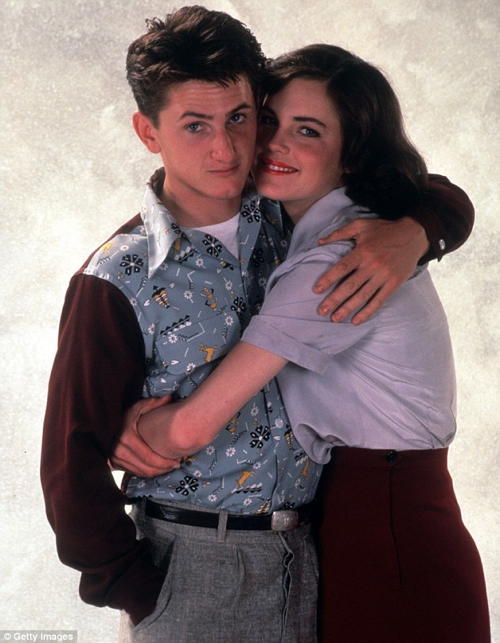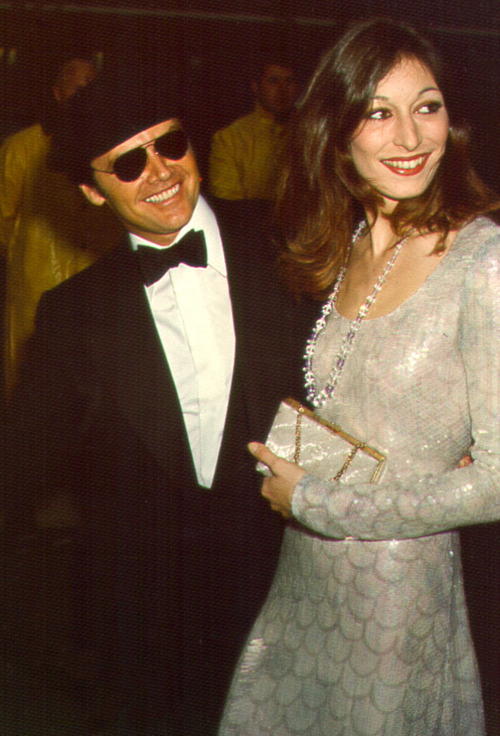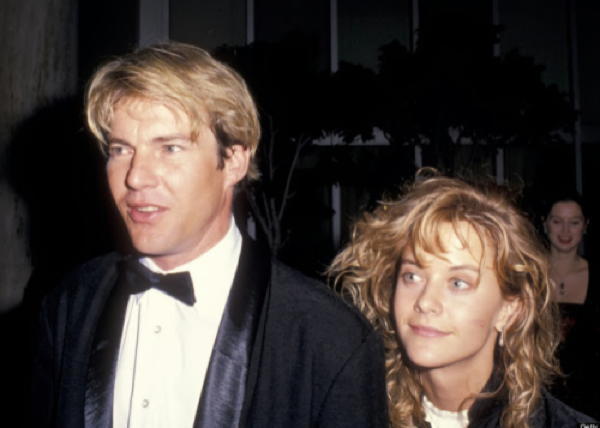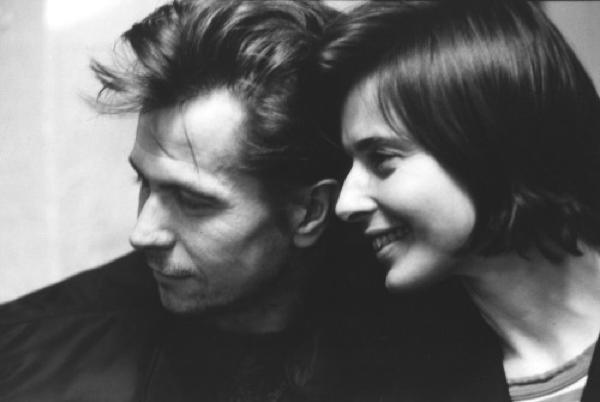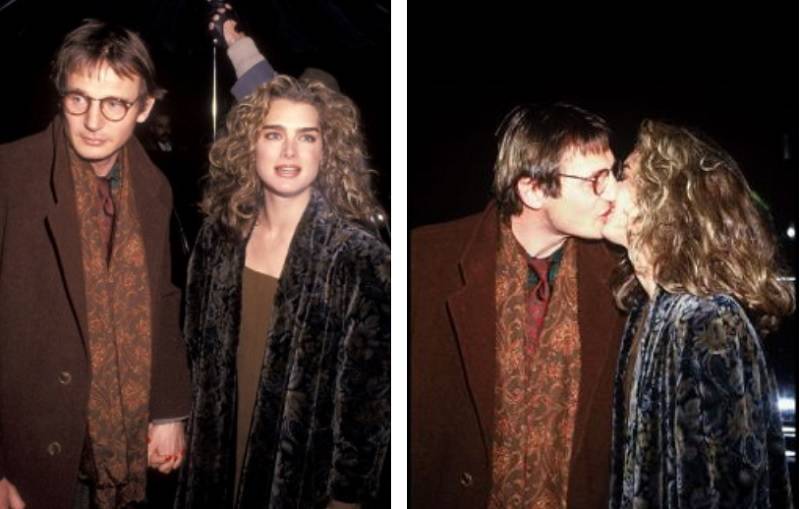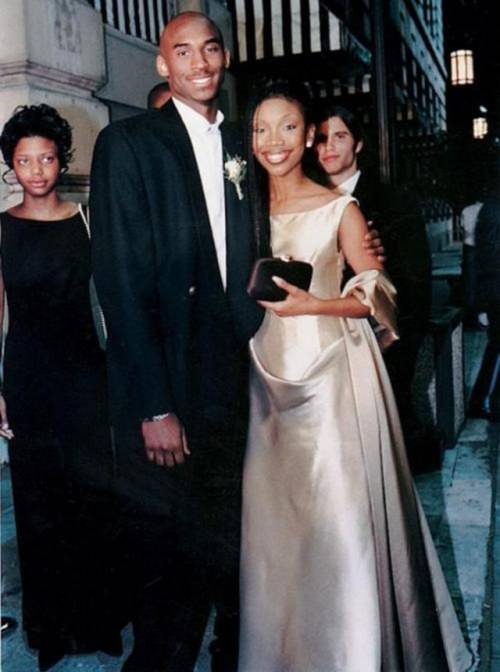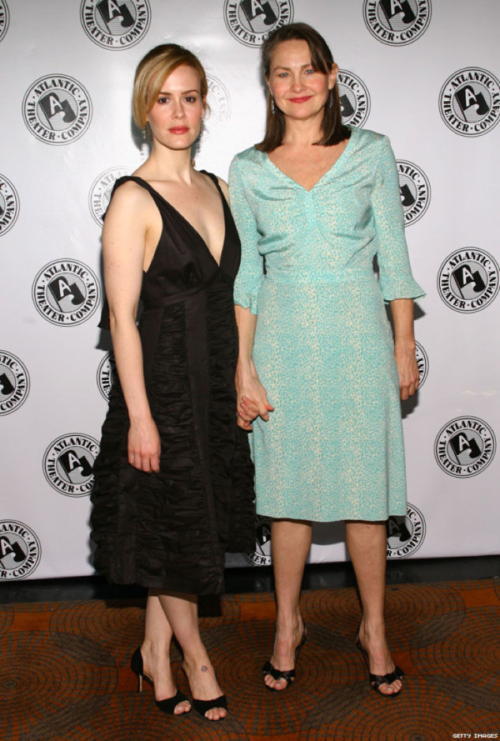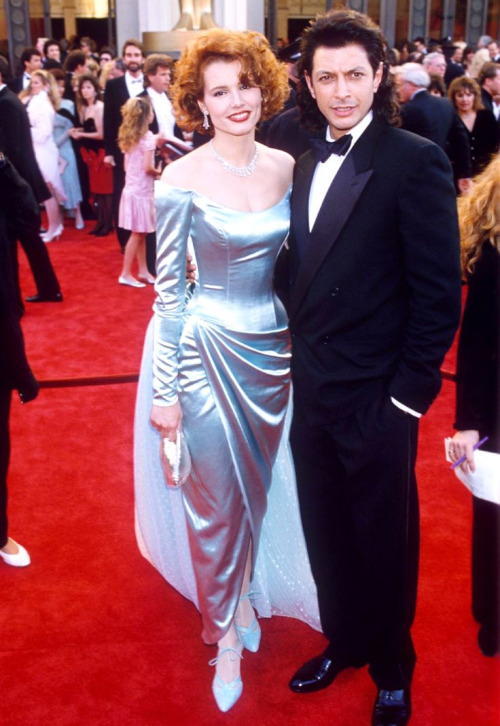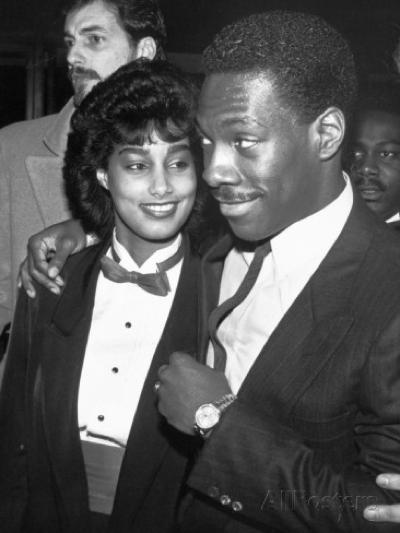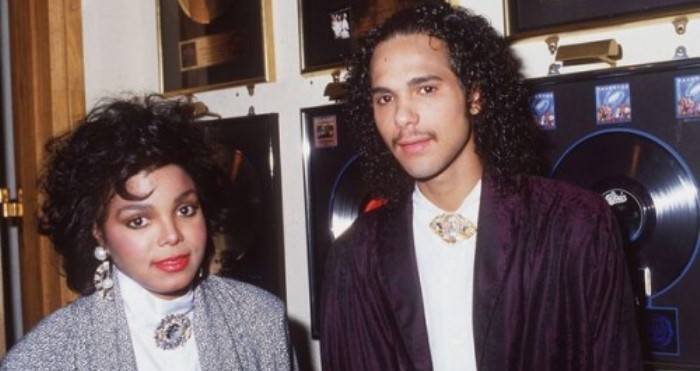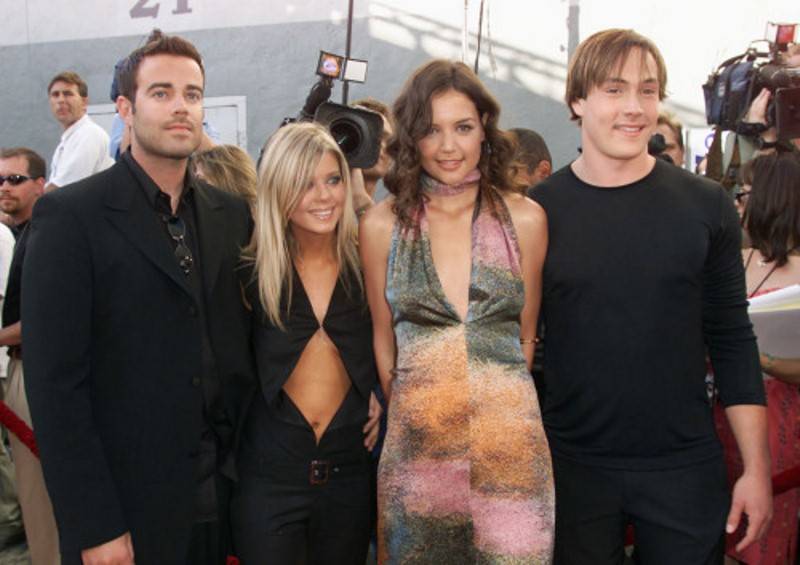 Carrie Fisher and Harrison Ford
The world was shocked when Fisher admitted in 2016 that she and her
Star Wars
costar had had a three-month affair during filming.
"I'm surprised at the reaction," she said of the response to her revealing the secret tryst with the then-married father of three. "I don't think it is that surprising."
Brad Pitt and Thandie Newton
Before he was one half of Brangelina, Brad Pitt was in a relationship with English actress Thandie Newton.
Robert Downey Jr. and Sarah Jessica Parker
Maybe they got together since they both go by three names, but once upon a time roustabout Robert Downey Jr. was linked to Sex and the City star Sarah Jessica Parker.
Courteney Cox and Michael Keaton
The pair dated for more than six years before finally splitting in 1995. When that happened, Cox told People, "It's the most important relationship I've ever had, and I think he's the most wonderful person I've ever met."
Roger Vadim And Brigitte Bardot
Brigitte Bardot was the first of 6 wives of French screenwriter Roger Vadim. The marriage would last almost 5 years before they got divorced.
Fiona Apple and David Blaine
Singer Fiona Apple once dated bad boy magician David Blaine. Her music would actually make a pretty decent soundtrack for his illusionist shows.
Mikhail Baryshnikov and Jessica Lange
Before Jessica Lange was
American Horror Story
's Supreme, she was hooking up with world-famous ballet dancer Mikhail Baryshnikov, and they actually
had a (gorgeous) child
together: a daughter named Shura.
Kate Moss and Johnny Depp
Supermodel Kate Moss was once linked to Tim Burton's muse, the one and only Johnny Depp.
Winona Ryder and Matt Damon
While Ryder went on to have high-profile, tormented romances with the likes of Johnny Depp (who even, regrettably, tattooed "Winona Forever" on his arm) Damon went on to settle down with Luciana Barroso and raise a family.
Diane Keaton and Al Pacino
The couple dated in the early 1970s, while filming the first two
Godfather
movies together. Keaton said he had a "killer, killer face."
Britney Spears and Justin Timberlake
Any 1990s kid is sure to remember the three-year relationship of the king and queen of the pop world, Justin Timberlake and Britney Spears.
Helen Mirren and Liam Neeson
Dame Helen Mirren had quite a lengthy relationship with actor Liam Neeson, before Neeson met and married Natasha Richardson (to whom he was wed until her death in 2009).
Angelina Jolie and Billy Bob Thornton
Angelina Jolie and husband of three years Billy Bob Thornton were known for wearing each other's dried blood in pendants around their necks and having sex on the way to award shows.
Meryl Streep and John Cazale
While filming
The Deer Hunter
, actor John Cazale was dying of cancer. He'd been living with his co-star, the ingenue Meryl Streep who had taken the world by storm. When doing Shakespeare in the Park in the early 1970s, Cazale told fellow thespian Al Pacino that he'd "met the greatest actress in the world" when he first laid eyes on Streep.
Kim Kardashian and Nick Cannon
Kim Kardashian and Nick Cannon were once an it couple, but nowadays Cannon hesitates to discuss the relationship: "I always get in trouble when I talk about this," he sheepishly told
the Daily Mail
.
Matthew Broderick and Jennifer Grey
Ahh incest! The onscreen siblings from
Ferris Bueller's Day Off
had a short and secret relationship during filming in 1987. It became public under tragic circumstances when Broderick was driving with Grey in Europe. He crossed into the wrong lane and collided head-on with a car, killing two people.
Cher and Val Kilmer
Even though she was 14 years older than him, Cher dated Val Kilmer during her heyday in the 1980s.
Joey Lawrence and Jennifer Love Hewitt, who briefly dated in 1996.
Jayne Mansfield and Mickey Hargitay
Mansfield saw her future husband performing in the muscleman revue in New York's Latin Quarter in 1957. She is said to have told her waiter, "I'll have a steak and that tall man on the left."
Bruce Willis and Demi Moore
Before her much-discussed marriage with Ashton Kutcher (15 years her junior), Moore was married to Willis for 13 years and had three daughters. Here they are at the 1989 Oscars.
Sandra Bullock And Tate Donovan
Sandra Bullock and Tate Donovan became engaged in 1994 after meeting on the set of
Love Potion No. 9
but never married.
Ava Gardner and Frank Sinatra
When the pair got married in 1951, Gardner thought it was definitely a forever love. They bought a giant house with a piano-shaped swimming pool — and then got divorced six years later.
Matthew Broderick and Helen Hunt
Broderick and Hunt dated briefly in 1987 before he met future wife Sarah Jessica Parker.
John Stamos And Paula Abdul
John Stamos and Paula Abdul briefly dated in the early 1990s. According to Stamos, Abdul dedicated her 1989 cheaters' anthem
Cold Hearted
to him.
Madonna and Sean Penn
Madonna and Sean Penn got hitched on the singer's 27th birthday, just six months after they met in February 1985. She dedicated the
True Blue
album to him, calling her spouse the "coolest guy in the universe."
David Arquette And Courteney Cox
David Arquette and Courteney Cox were divorced in 2012 after nearly 12 years of marriage. In this photo, they attend the premiere of
Snake Eyes
in 1998.
Ben Affleck and Gwyneth Paltrow
Before Jennifer Garner and Chris Martin, Gwyneth Paltrow and Ben Affleck had each other. Both actors have, as mentioned, gone on to marry other big names in the entertainment industry as well as raise families in the limelight.
Kathy Griffin and Jack Black
Who knew?

Kathy Griffin opened up about the quick affair in her 2009 book:

"When I got out (of the shower), I couldn't find anything to dry myself with. 'Jack, where are the towels?' I yelled out. He said, 'Um, I just have one that I use for a bathmat and a towel. So it's the one on the floor.'"
Nicolas Cage and Patricia Arquette
The pair married in 1995 and only stayed together for nine months, despite keeping up appearances in public for a further five years before divorce proceedings finally began in 2000.
Jessica Simpson and John Mayer
You probably remember when Jessica Simpson was shacking up with Nick Lachey, but how about her tryst with John Mayer?
Cher And Gregg Allman
Cher was married to Gregg Allman of the Allman Brothers Band from 1975 to 1978. They met backstage at a show in Los Angeles, of which Allman said "She smelled like I would imagine a mermaid would smell—I've never smelled it since, and I'll never forget it."
Sean Penn and Elizabeth McGovern
Before she ditched LA for London to star in
Downton Abbey
and he married Robin Wright, Elizabeth McGovern and Sean Penn got engaged after filming
Racing with the Moon
together in the early 1980s. When the engagement broke off, McGovern said that they were just too young to consider marriage. She was 22 at the time.
Jack Nicholson and Anjelica Huston
Imagine Morticia Addams dating the Joker, and that kind of sums up the
tumultuous relationship
between Jack Nicholson and Anjelica Huston which lasted for 17 years.
Dennis Quaid and Meg Ryan
Two glamorous stars who went on to become kind of forgotten, Dennis Quaid and Meg Ryan were married for nine years before separating in 2000.
Gary Oldman and Isabella Rossellini
Gary Oldman and Isabella Rossellini were together for several years in the early 1990s, and at one point reportedly engaged to be married.
Brooke Shields And Liam Neeson
In her memoir
There Was A Little Girl: The Real Story Of My Mother And Me
, Brooke Shields recounts her relationship with actor Liam Neeson: "Liam wooed me with his brogue, his poetry and his shitty choice of pinot grigio... I was so impressed with going out with a real movie star... we got serious after only three months."
Kobe Bryant And Brandy
Kobe Bryant and Brandy Norwood attend prom in 1996.
Mick and Bianca Jagger
They may have only been together for eight years, but based on their amazing wedding photos, one would hope that Mick and Bianca Jagger had this much fun at least a few more times over the course of their marriage.
Sarah Paulson and Cherry Jones
Sarah Paulson's relationship with Cherry Jones may not have been forever, but both actresses say they've remained friends. Jones, who is twenty-some years Paulson's senior, is a two-time Tony Award winner.
Geena Davis and Jeff Goldblum
Geena Davis and Jeff Goldblum were married for several years in the late 1980s. They also appeared in several films together, including
The Fly
. They divorced around the time that Davis finished filming
Thelma and Louise
, during which a shirtless Brad Pitt may have made that breakup easier to endure.
Eddie Murphy and Lisa Figueroa
Funny man Eddie Murphy dated Lisa Figueroa for much of the 1980s, and even though they eventually split, he
once told a reporter
that she was "great for him" because of her independent nature, adding, "If a woman lets me dominate her, I get bored real fast."
Janet Jackson And James Debarge
Janet Jackson poses for a photograph with her first husband, R&B singer James DeBarge.

The couple married in 1984 when Jackson was 18 years old. They annulled the marriage 14 months later.
Carson Daly And Tara Reid; Katie Holmes And Chris Klein
Carson Daly, Tara Reid, Katie Holmes, and Chris Klein pose for a photograph at the 2000 MTV Movie Awards.
We've all had some romantic flings we'd like to forget. Unfortunately for celebrities (but great for us), the ever-scrupulous work of the paparazzi means famous and forgettable flames alike never really die.
Here we've compiled a gallery of forty-three of Hollywood's "old loves," vintage celebrity couples that might be hard to believe today. Click through for a trip down memory lane -- full of some surprising choices in love (and fashion).
---
Thanks to Old Loves for the images above. Next, check out hilarious yearbook photos of your favorite celebrities. Then, have a look at textless movie posters that don't need a single word.