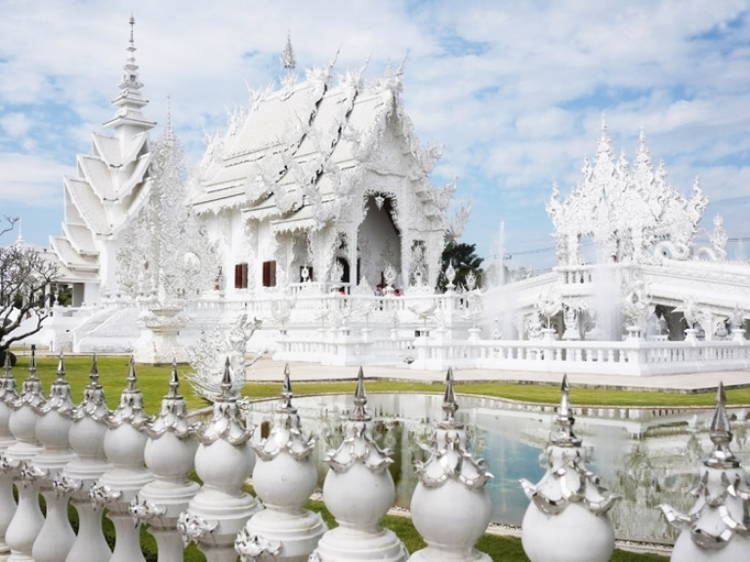 Amazing Places Of Worship: Wat Rong Khun, Thailand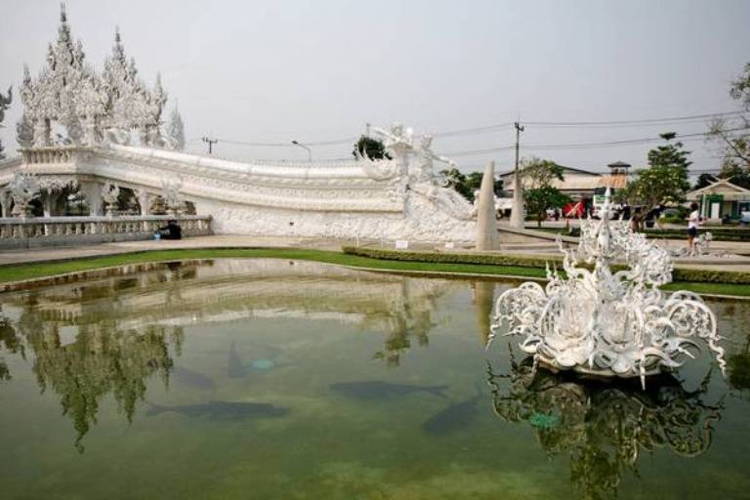 An architectural wonder of Thai artist Chalermchai Kositpipat, Wat Rong Khun is found in Chiang Rai, Thailand. The beautiful Buddhist and Hindu temple is an all-white and highly ornate structure rich with mosaic mirrors and symbolism. The white color stands for Buddha's purity and the white glass stands for Buddha's wisdom that "shines brightly all over the Earth and the Universe."
What's more, a bridge leading to the temple represents the crossing over from the cycle of rebirth to the Abode of Buddha; the small semicircle before the bridge represents the human world and the large, fang-filled circle represents hell and suffering. The temple's interiors are decorated with paintings and, amazingly, the building is still under construction!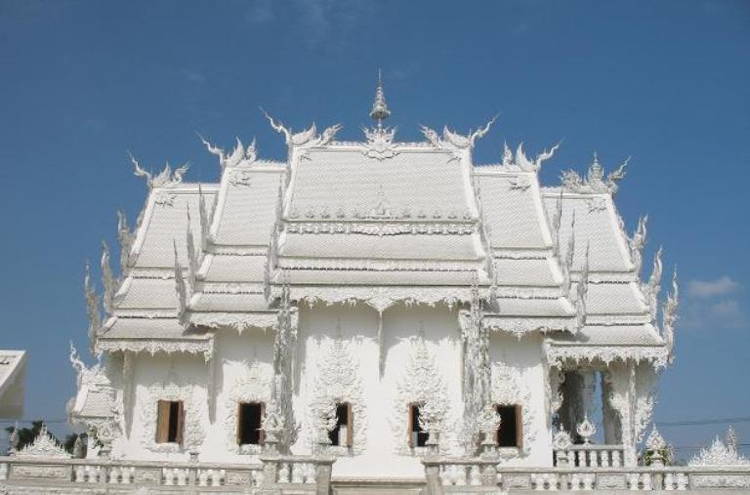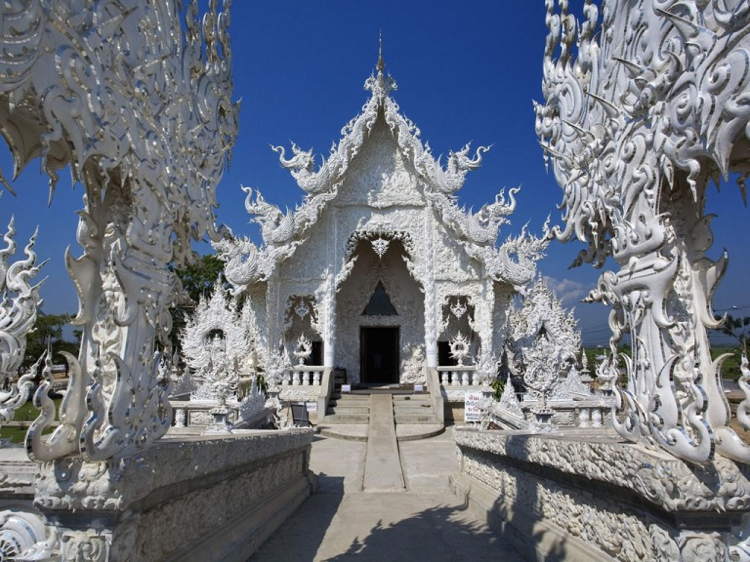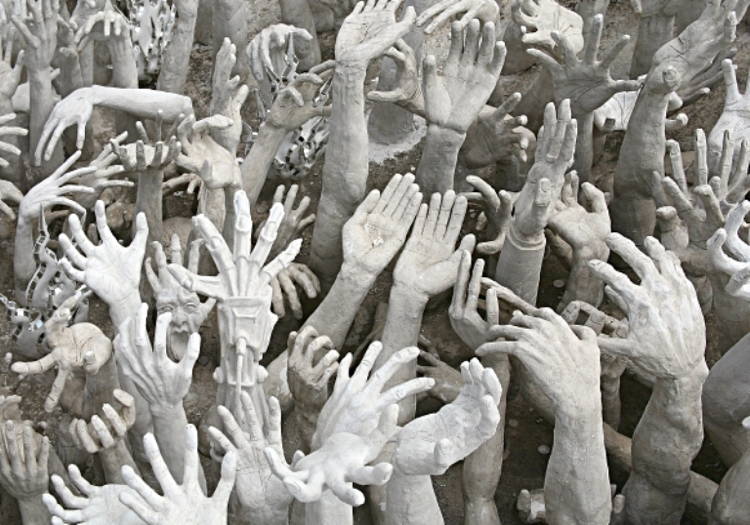 Borobudur, Indonesia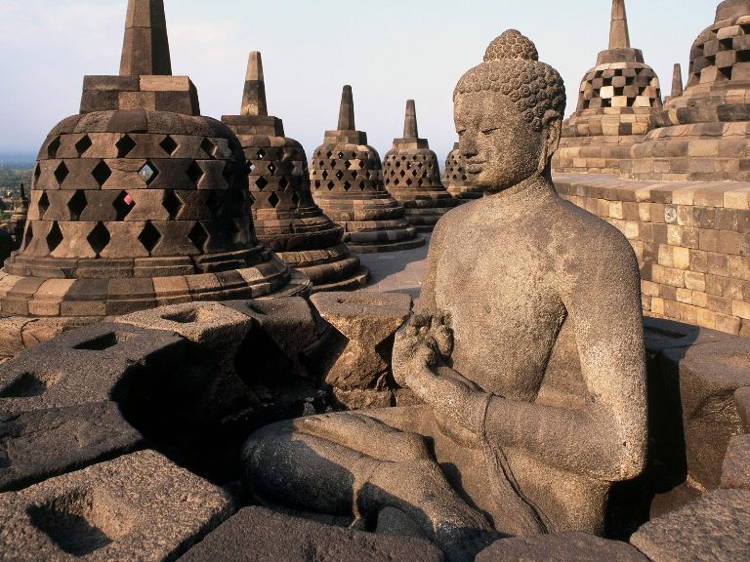 Borobudur, a beautiful abandoned Indonesian temple, was discovered in the jungles of Java in the 19th century by Dutch occupiers. Though nobody knows for certain why it was built or abandoned, it is believed to be a giant textbook of Buddhism given the numerous relief panels that tell the story and principles of Buddha. Built with nearly two million cubic feet of stones, the giant structure housed over 2,500 relief panels and 504 Buddha statues.