Known for his free-flowing designs based on nature, Catalan architect Antoni Gaudí redefined architecture in 19th-century Barcelona with masterpieces like the church of the Sagrada Familia and Casa Batlló.
Renowned for his bizarre and eccentric marvels, Catalonian architect Antoni Gaudí redefined what it meant to be modern. His surrealist works were inspired by Victorian, neo-gothic, and even Oriental art forms, but it was his love of nature — its free-flowing lines and phantasmagoric structures — that defined his inimitable style.
From the still-in-progress spires of the towering Church of Sagrada Familia, to the houses seemingly made of candy in Parc Güell, Gaudí adorned his beloved city of Barcelona in his signature style. Incredibly proud of his Catalan heritage, he is widely considered the father of the Catalan Modernista style.
Salvador Dalí loved him; Picasso hated him. But whatever you think of Antoni Gaudí, he's not called "God's Architect" for nothing. He's even in the running for sainthood.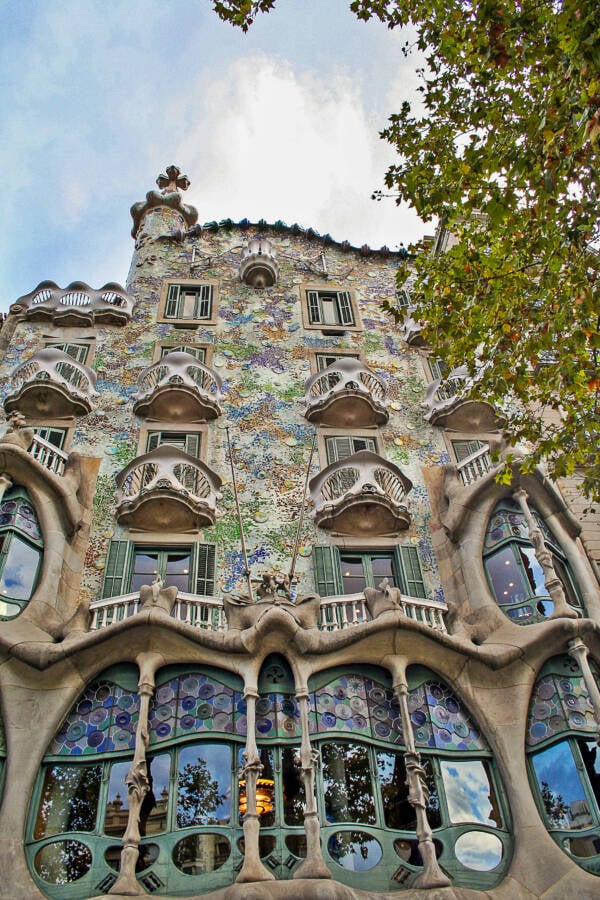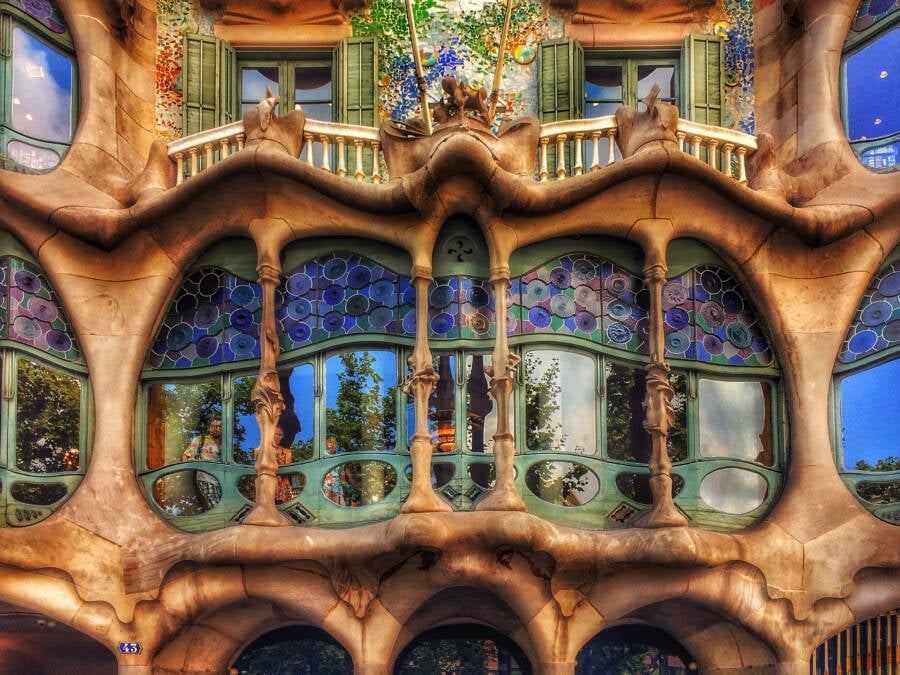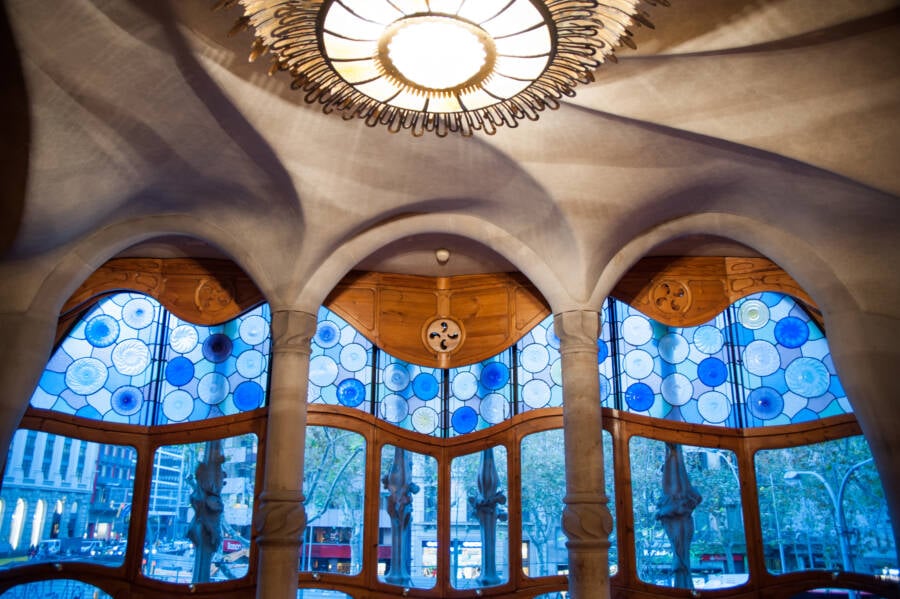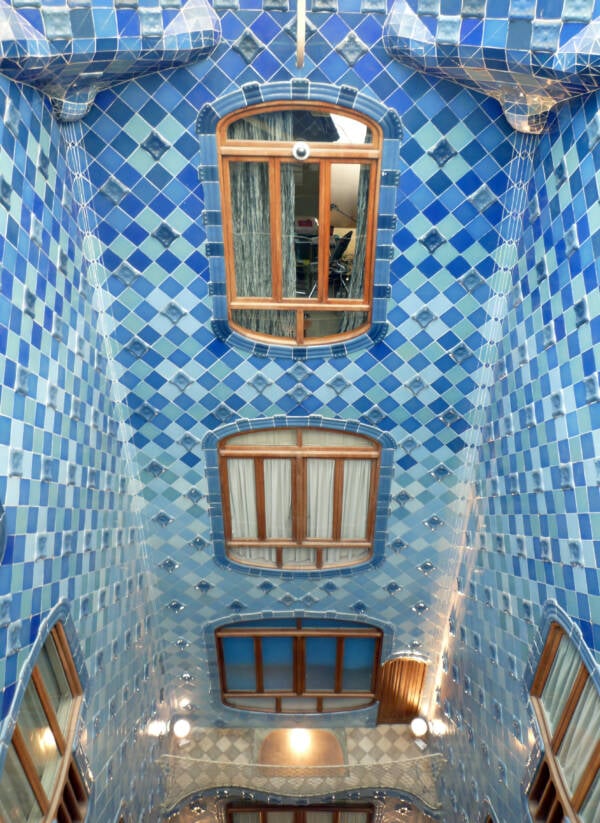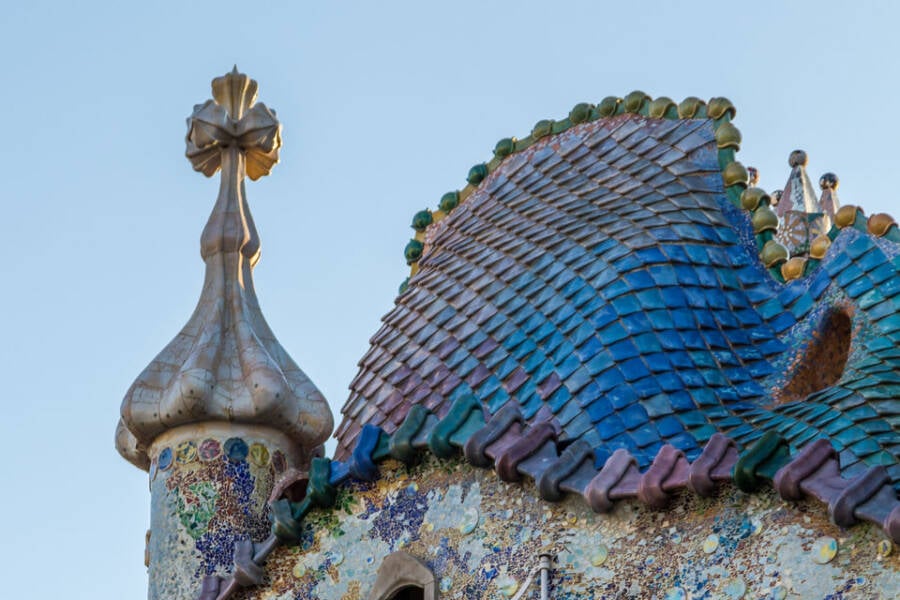 Angus McIntyre/CC4.0/Disoriented.net
The Early Life And Influences Of Antoni Gaudí
Born on June 25, 1852, Antoni Gaudí i Cornet came from a long line of artisans; coppersmiths, boilermakers, and lathe operators. He was the fifth and last of his parents' children — and one of only three that lived to adulthood. He suffered from poor health his whole life, dealing with an arthritic illness and the depressive states that accompany chronic pain.
Nevertheless, Antoni Gaudí was an observant and curious child. When he was old enough to work, he got a job as a bellows boy in a steam factory blowing on the fire under the steam boiler. He worked every day of the week.
Once, his boss caught him reading a book at work, but instead of scolding him, asked him what the book was about. It was a book on mathematics — and his boss promised to bring him more.
Historians believe young Gaudí's boss may have encouraged the family to let the boy study instead of work, and they seemed to agree. It was incredibly rare that a son of a tradesman like Gaudí would attend school, but he did. He studied natural science, Euclidian geometry, and Newtonian mechanics.
Though Gaudí was independent, stubborn, and didn't necessarily appreciate the disciplined life of a scholar, he completed his general education. He'd always loved and appreciated architecture, so he enrolled in the Barcelona Architecture School (BAS).
Upon his graduation from BAS, the school's director, Elies Rogent, stated of Gaudí, "We have given this academic title either to a fool or a genius. Time will show."
And it did.
Gaudí's Architecture Takes Barcelona By Storm
The year he graduated from architecture school, Gaudí designed a showcase for a glove shop. What seemed like an innocuous job turned out to be the start of his wildly successful career, as the case was subsequently shown at the World's Fair in Paris.
From there, the city of Barcelona hired him to design some lampposts for the Plaça Reial. Just these small projects enticed who would become one of Gaudí's most loyal patrons — local entrepreneur Eusebi Güell. The very same who later commissioned Gaudí to design Güell Estate, Park, and Palace.
Gaudí's first residential project was Casa Vicens, built between 1883 and 1885. Financier Manuel Vicens commissioned it as a family summer home.
On the precipice of fame, Gaudí took on his most noted project, Barcelona's church of the Sagrada Família, in 1883. Architect Francisco de Paula del Villar made the initial proposal for the structure, but Gaudí took over a year to do the planning. He scrapped his original neo-Gothic plan due to monetary constraints and went with a more unconventional design.
Today, the basilica's iconic exterior has intricate spires and detailed sculptural elements depicting moments in the life of Jesus Christ. Inside, there are over four dozen tree-trunk-shaped columns that branch into a ceiling of stained glass windows in electric hues. It is, without a doubt, one of the most dazzling basilicas in all of Europe.
It was Antoni Gaudí's Magnum Opus — and it isn't even completed yet. Indeed, Gaudí intended for the church to continue long after he died, and 2022 marks the church's 140th year of construction.
Antoni Gaudí's Sad Final Years
Gaudí designed many amazing buildings during his lifetime; the Casa Milà, Casa Batlló, Casa Calvet, and others. However, he dedicated 40 years of his life — the last 12, exclusively — to Sagrada Familia. He had a workshop there and even built a school for the children of the construction workers.
He also accepted no money for the job. Gaudí devoted his last years to the church and his new, great vocation: serving God through architecture. This led to his nickname of "God's Architect." He even had a built-in response whenever asked about the basilica's completion, "My client is not in a rush."
However, his client may have been in a rush to meet his architect.
Antoni Gaudí was hit by a trolley on June 7, 1926, and lay clinging to life on the street. Passersby carried him to a hospital three blocks away. They believed him to be homeless due to his tattered clothing and unkempt beard.
Journalist Josep Pla wrote, "At the end, Gaudí truly was a poor man, and moreover, he looked the part."
Gaudí was able to tell the nurses his name before he passed out from the pain. But it didn't matter; as an architect — no matter how respected in his field — he was not a household name.
It took the chaplain of the Sagrada Familia to identify him as the visionary designer.
Gaudí died two days later; penniless, in a shabby hospital for those with little means. In his pockets, he had only a small handful of currants and peanuts — and a bible. In his head, the schematics for some of the most imaginative and fanciful buildings in the world.
---
Next, find out more about Brutalism, the architectural style bemoaned by artists everywhere. Then, read about a missing man who was found dead inside a papier-mâché dinosaur sculpture in Barcelona.