The Airlander 10, the long-awaited behemoth that is now the world's largest aircraft, has finally been unveiled. Join us in a first look.
If 300 feet doesn't sound like a lot to you, remember that that's about the size of the Statue of Liberty, Big Ben, and some of the largest giant sequoias ever measured.
Then imagine something that long — and a whole lot wider — flying through the air. And that's the Airlander 10, the largest aircraft in the world, now almost ready to hit the skies.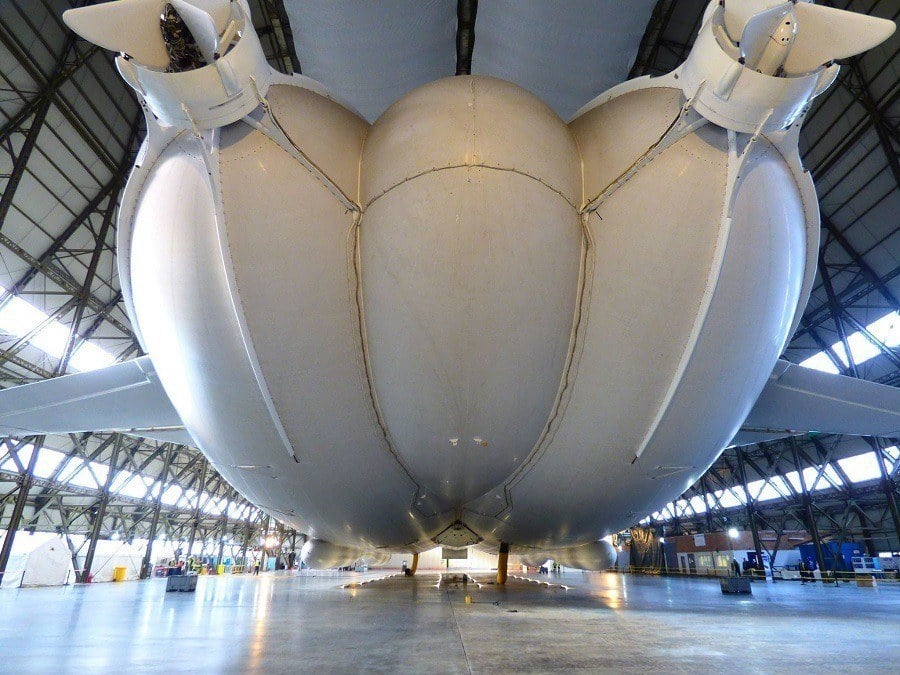 After nearly a decade, several different overseers and $35.6 million in construction, the Airlander 10 is finally ready to go and aiming for a summer debut. When it does actually launch, it will be a staggering 1,340,000 cubic feet of helium lifting this behemoth off the ground — that's five times the volume of the Goodyear blimp.
And unlike the Goodyear blimp and most other blimps, the Airlander 10 is a hybrid vehicle that utilizes fixed-wing and helicopter technologies along with its use of helium. While its success in both the air and the market remain to be seen, the Airlander 10 team is currently optimistic that this kind of aircraft will have various applications for transport, research, surveillance, and communications.
And maybe they're right to be optimistic as the American aerospace giant Boeing is working on their own similar model. Perhaps the age of the airship is coming back.