From technicolor bark to oak-walled religious sanctuaries, a captivating look at the world's eight most amazing trees.
Amazing Trees: The Rainbow Eucalyptus Tree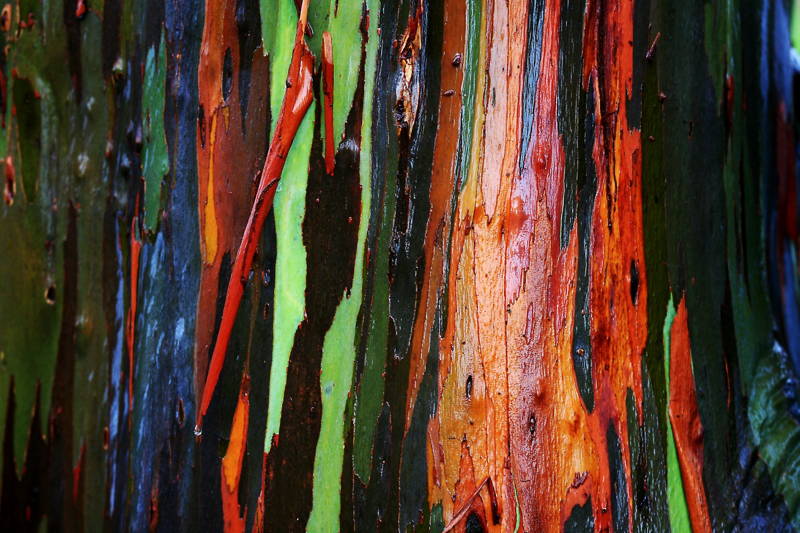 Like most aphorisms, the adage "art imitates life" is applicable in many cases, but is especially so when remarking on the stunning canvas that is the rainbow eucalyptus tree.
Resembling some sort of psychedelic Pollock painting, what one might easily confuse for frenzied, highly saturated brush strokes is actually Mother Nature's grunt work.
This brand of eucalyptus tree sheds its bark in patches sporadically throughout the year and in the process transforms into a technicolor dream. Initially, the exposed undergrowth is bright green, though as it matures the colors shift to blue, purple, orange and then finally maroon tones.
The Quaking Aspens
Beyond its stunning, canary-colored foliage, quaking aspens are a testament to the fact that unification and solidarity are the key to a long, golden life.
While on the surface these trees seem like a cluster of individual timber, the truth is that beneath the soil, all the trees are rooted together into one giant organism, so large in fact that it can be up to 20 acres wide.
This serves an advantage in terms of longevity, seeing as one stand of quaking aspens in Bryce Canyon National Park is estimated to be approximately 80,000 years old!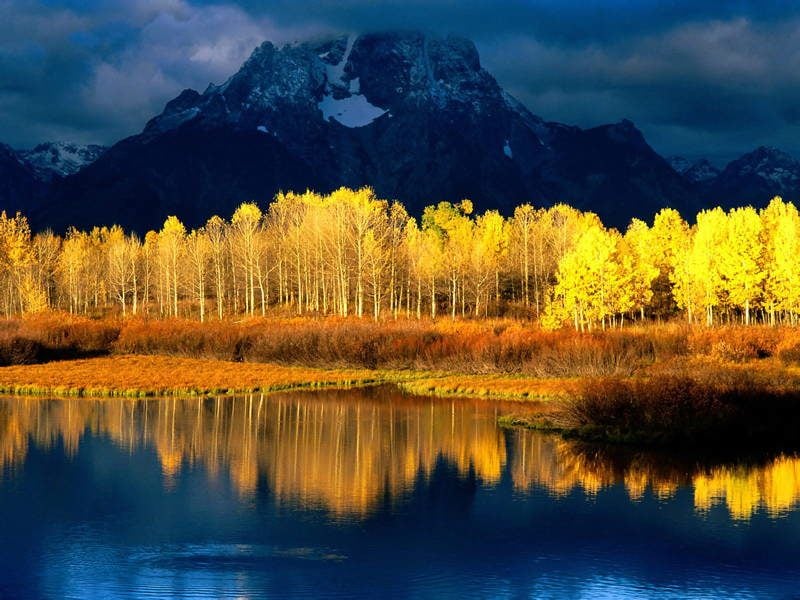 Amazing Trees: Tetrameles Nudifloras
While somewhat reminiscent of dripping candle wax, the roots of the tetrameles nudifloras are much harder to remove once set. Found in many parts of Southeast Asia and Oceania, the seeping trees featured above and below can be seen slowly engulfing the ruins of Cambodia's historic Ta Prohm Temple.