Most street artists accept that when night falls, their artwork will be obscured by darkness. But most street artists aren't Max Zorn.
Most street artists accept the fact that when night falls, their work will also fade into nothingness. Not so for Max Zorn. To keep his creations from disappearing under the veil of the Amsterdam night, Zorn invoked street lamps and a little ingenuity. Zorn incorporates semi-transparent packing tape into his work, so parts of the scene shine through when placed on or near a source of illumination.
"There's a lot of great street art by day, but it disappears after dark. I wanted to come up with urban art that uses nighttime as a setting, and there was nothing more inviting than the street lamps in Amsterdam. In the beginning I used packing tape to fill in larger sections of my marker drawings. Once I hung them on street lamps, the light's effect opened up new ideas with ditching markers and just using tape."
Armed with glass panes, a scalpel, and packing tape, he starts with one layer of tape as a base, sculpting away where values need to be lightest, and repeats the process layer by layer, cutting away as he goes. All of the pieces require a light source, such as a window or a light-box to be viewed and appreciated at their full glory.
When Zorn masterminded his signature medium in 2011, he began making smaller, sticker-sized pieces, and sent them to friends around the globe so that they could bring beauty to the night of their own cities.
One of the added benefits of the tape's color is that it gives the overall scene a sepia-like tone, which naturally lends itself to appearing like an aged photograph or even a negative. What's more, since the pieces are made from packing tape, they'll remain intact for much longer than an average painting.
Max Zorn's scenes portray many different aspects of the life of a person living decades ago, from the pretty and posh to the downright nitty-gritty.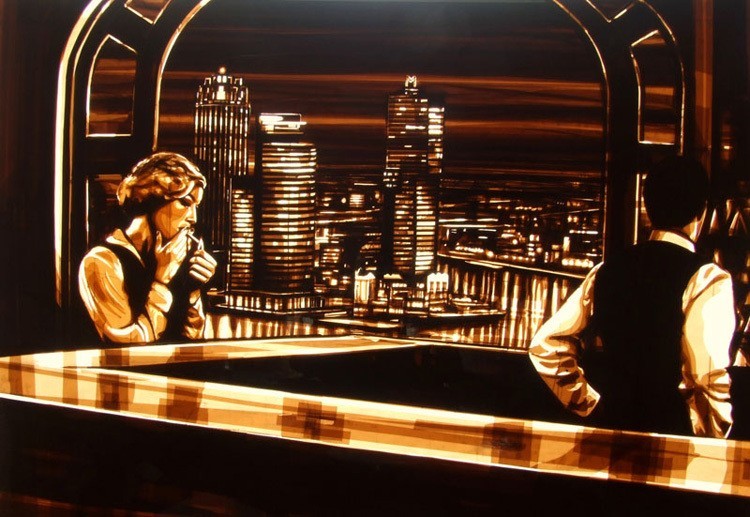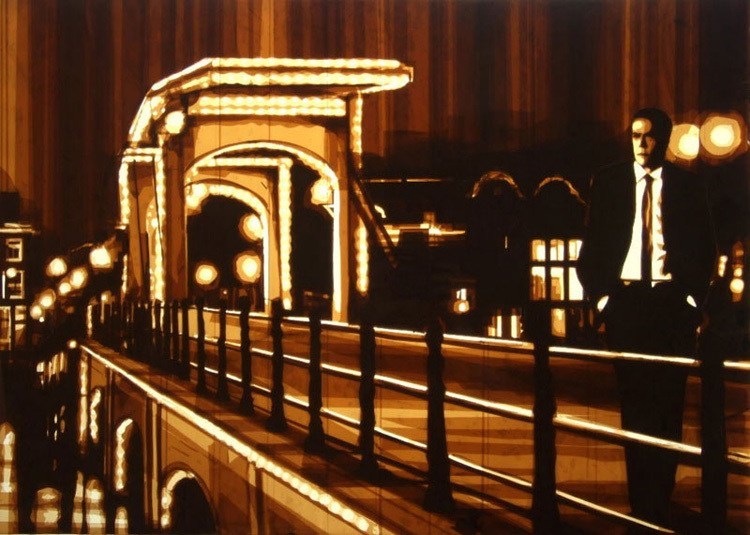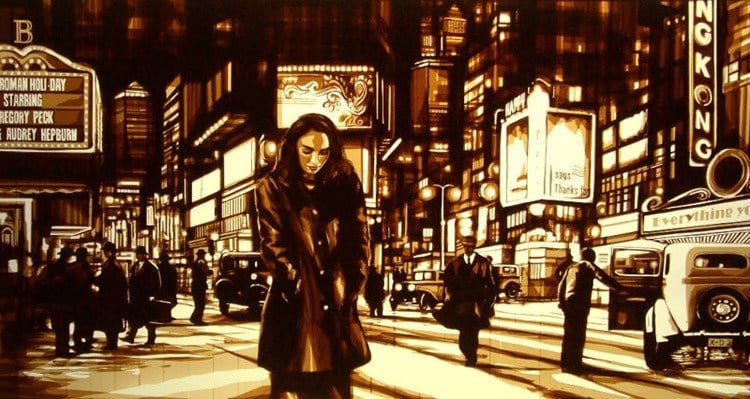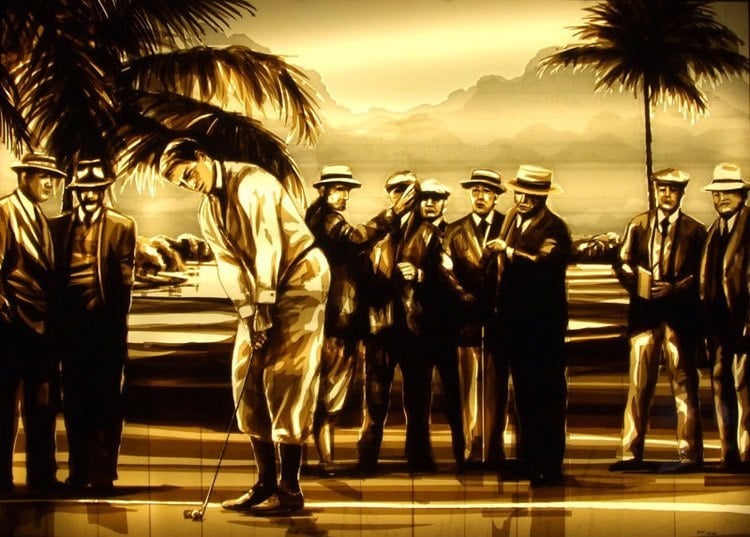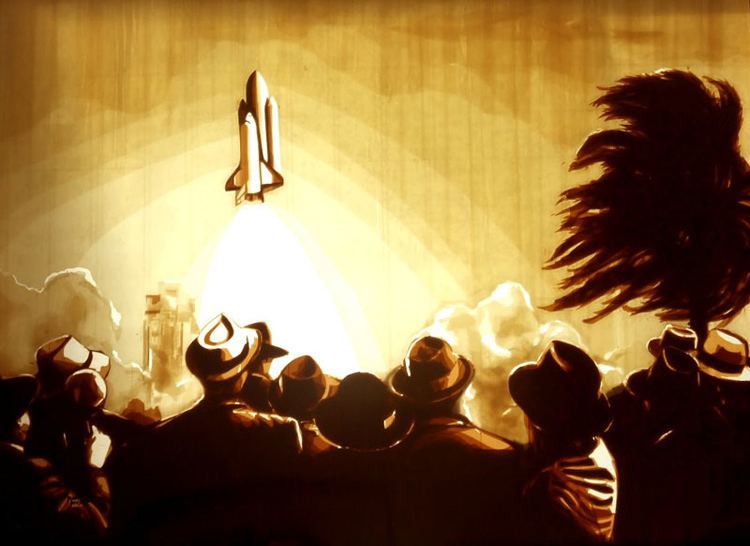 Contrast is an important key in most art, and Zorn uses it to his fullest advantage here. The city literally pops out against the brightness of the sky.
You can purchase some of these pieces on his website, where he also has more of his work on display.