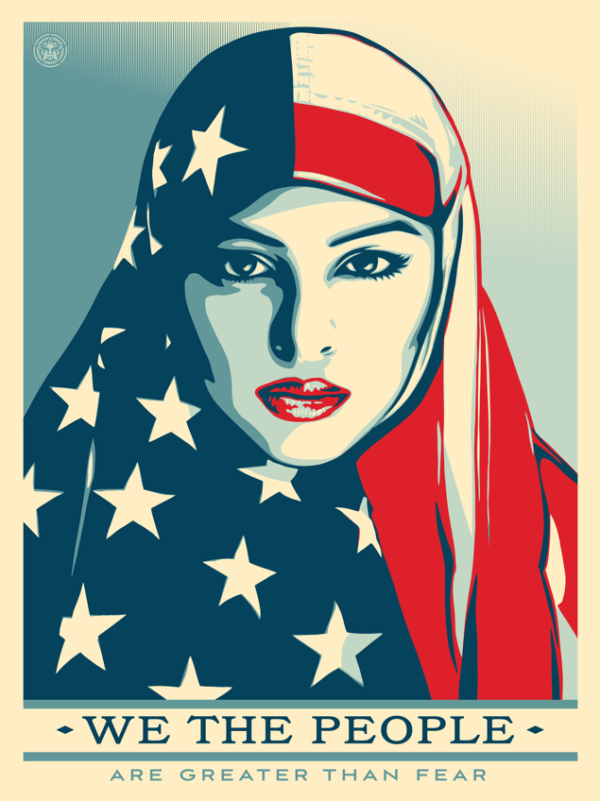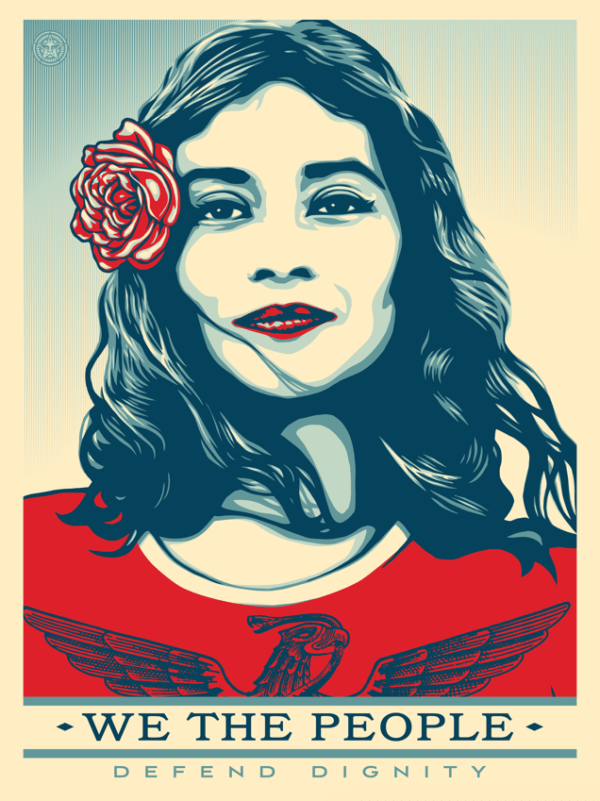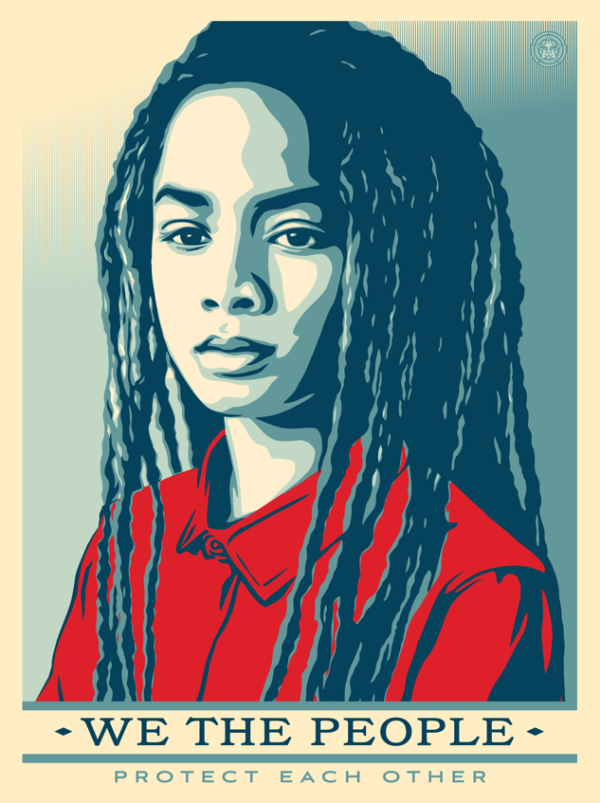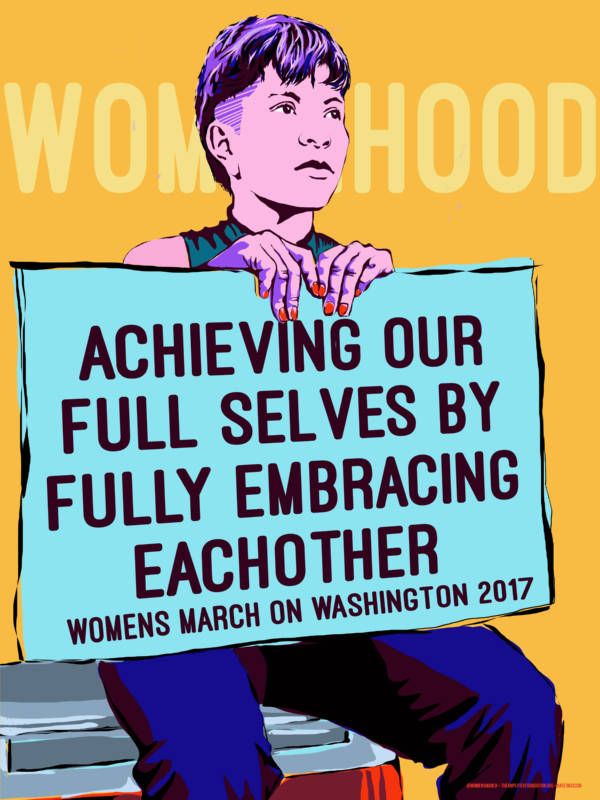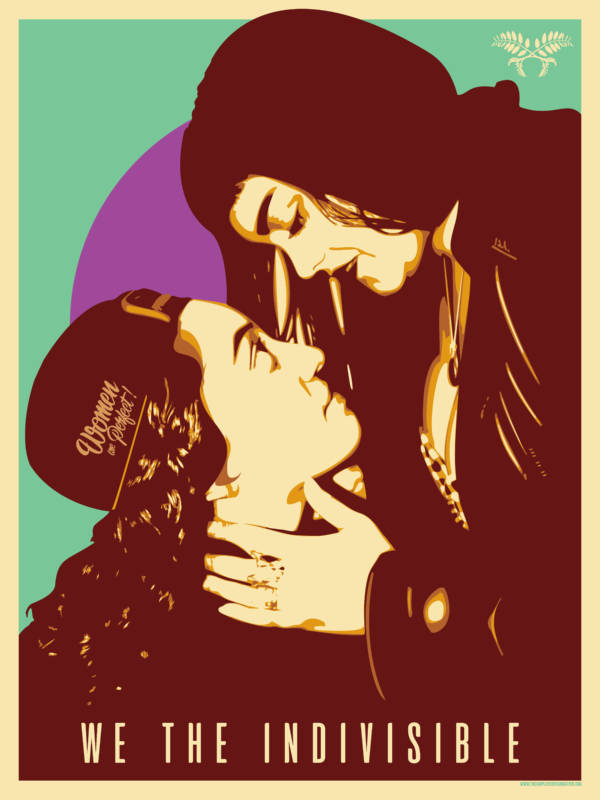 Shepard Fairey/The Amplifier Foundation
Shepard Fairey/The Amplifier Foundation
Shepard Fairey/The Amplifier Foundation
Shepard Fairey/The Amplifier Foundation
Shepard Fairey/The Amplifier Foundation
Shepard Fairey/The Amplifier Foundation
Shepard Fairey/The Amplifier Foundation
Shepard Fairey/The Amplifier Foundation
Shepard Fairey/The Amplifier Foundation
Shepard Fairey/The Amplifier Foundation
Former President Barack Obama's poster emblazoned with the word "Hope" served as an iconic statement for his 2008 campaign and 2009 inauguration.
Now, for President Donald Trump's inauguration, Shepard Fairey, the artist behind the poster, has created a new series of posters, all with a similar message of hope and unity featuring African-American, Latina, and Muslim women, among others.
Fairey launched the "We the People Campaign" to focus attention on the minorities that Trump often either attacked or ignored during his campaign and who may now feel threatened by the incoming administration's proposed policies.
"In 2008, I viewed Obama as an inspiring speaker and leader but also someone who would potentially help push progress on a number of issues that I care about. Many of those issues were about basic human dignity and fairness," Fairey told the The Washington Post.
"I think that this campaign is similar in its appeal to human dignity and fairness, but different in that the subjects are not people who have aspirations as leaders. They are any and all of us."
To launch the campaign, Fairey raised more than $1.3 million online for the Amplifier Foundation, which defines itself as an "art machine for social change." Thanks to the donations, the "We the People Campaign" posters are free for public use.
The foundation is distributing the posters at Metro stations on inauguration day, but they are also providing them for free to download online.
Fairey told The Washington Post that he doesn't know how many posters the foundation will manage to distribute in the nation's capital, but he said that organizers would continue to disseminate the art after the inauguration.
"It's hard to say, because we are dealing with some complicated logistics to distribute in D.C. but many thousands of posters are being printed, along with a poster formatted ad in The Washington Post," Fairey said. "We printed 8,000 posters and some large banners for distribution in Los Angeles."
There are planned protests the day after the inauguration in every major American city, including Los Angeles. These are sister marches to The Women's March On Washington, which is expected to see hundreds of thousands of attendees.
---
Next, see why Trump's inauguration is the most expensive ever.