At the behest of National Geographic, Clifton R. Adams spent the late 1920s and early 1930s in England, where he photographed the country's farms, towns, and the people who composed them. Using an emerging process known as Autochrome, Adams' color images were stunning for the time, and remain beautiful examples of early color images today.
The Lumière brothers first introduced Autochrome technology in 1907, and it used tiny, dried grains of potato starch as the primary procedural ingredient. The Lumières would coat a glass plate with approximately four million of these grains per square inch, and fill the spaces between the grains with lampblack. This coated layer allowed the plate to capture a color image.
Clifton R. Adams took these photos in 1928, a key moment in British history and its path to social modernity. It was this year that women gained equal voting rights to their male counterparts. Before the Equal Franchise Act passed, only women over the age of 30 had been eligible to vote in general elections.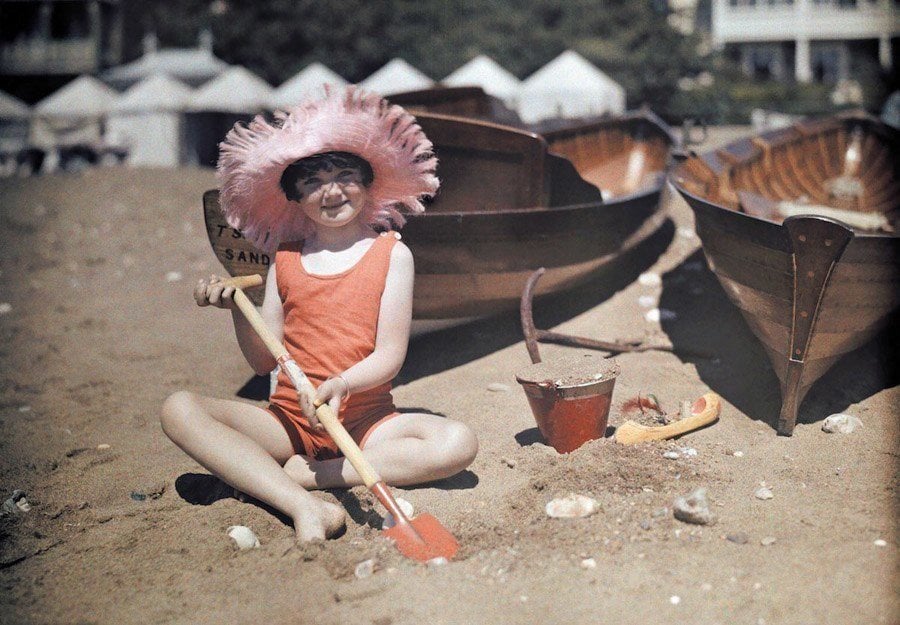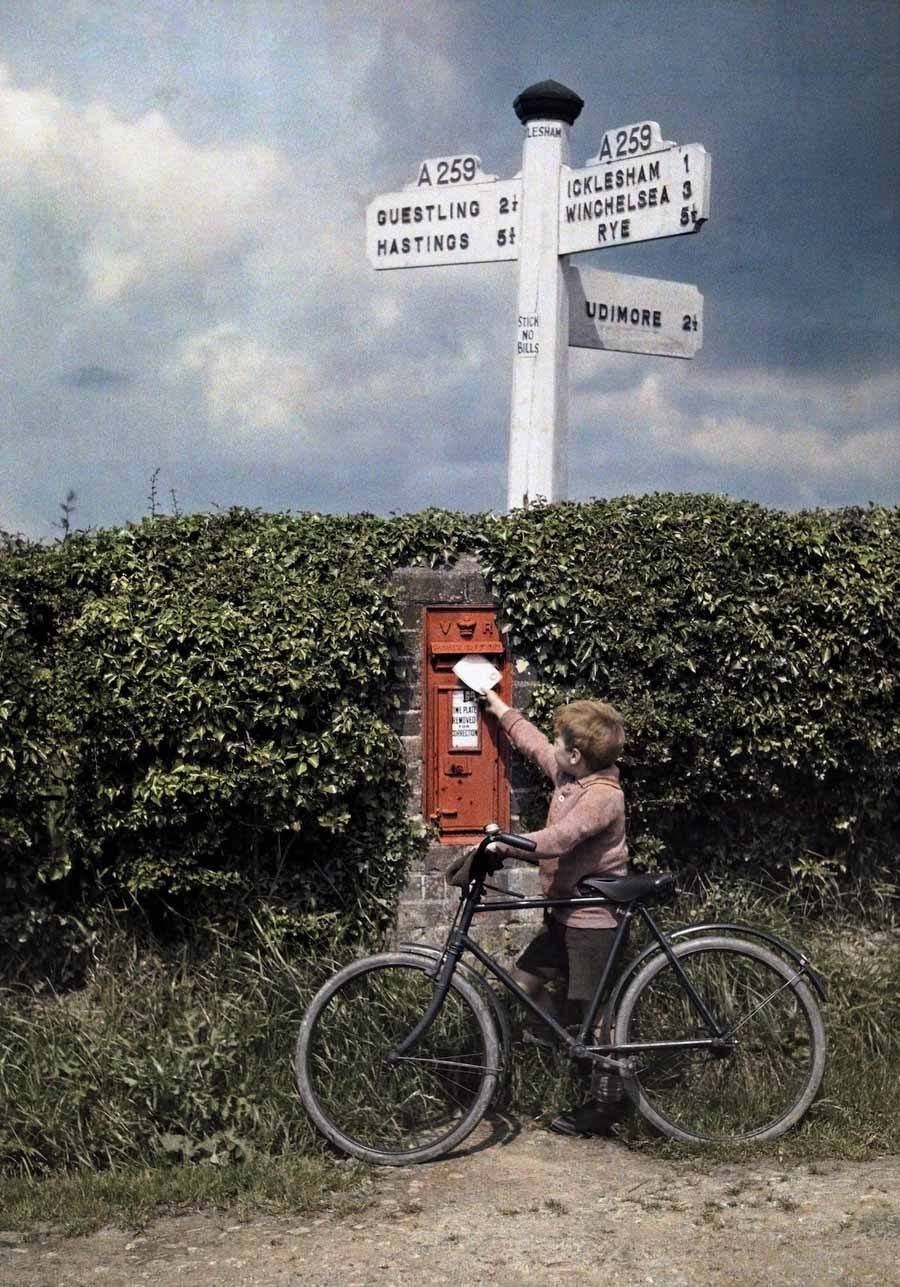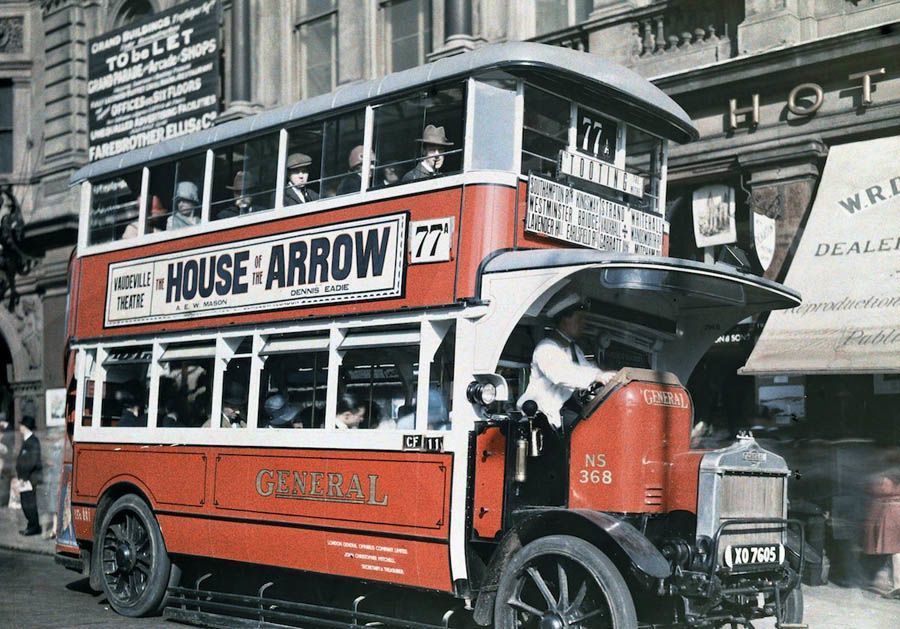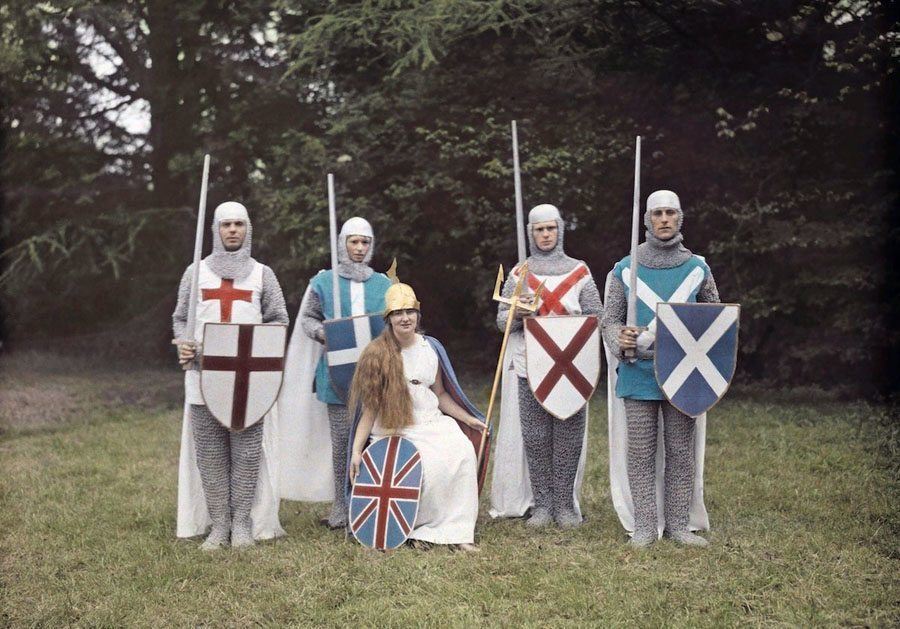 At this point in time, farming still composed a physically large part of English life, with women and men sharing work duties in the fields. Many of Adams' photographs also document the country's emerging female workforce; others capture the frivolities of summer life, and everyday people going about their daily affairs.
Adams continued to work for National Geographic for years, photographing European, Central, and South American countries until his death in 1934 at just 44 years old.
---
For more history in color, check out our gallery of 1960s Afghanistan and Imperial Russia.