While most associate wondrous castles with Europe, these beautiful castles in America give the old continent a run for its money.
Most medieval castles were constructed between the 10th and 17th centuries, long before Europeans settled America. Even today, it's easy to find castles dotting the European landscape, many of them still occupied by families who have lived there for generations.
But America doesn't need to feel too left out. While Europe indeed has a monopoly on culturally and historically rich castles, these castles in America are still pretty incredible:
Hearst Castle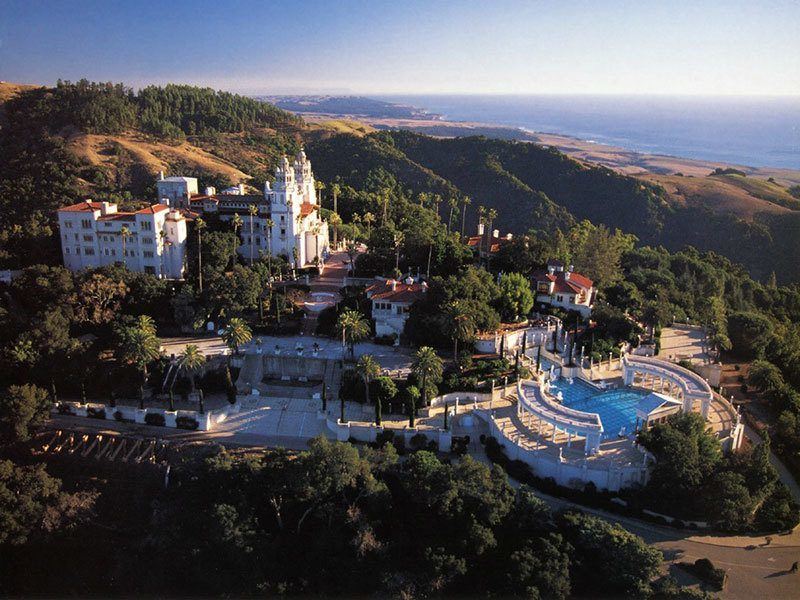 From 1919 to 1947, architect Julia Morgan led the construction of Hearst Castle for newspaper magnate William Randolph Hearst, setting it within the 250,000 acres Hearst had inherited in central California.
The result was monumental: 165 rooms, 127 acres of gardens, a to-die-for outdoor pool and various terraces all make this castle one of the country's greatest. Now that it's part of a state park, visitors are able to explore the castle and its incredible collection of historic statues, paintings, mosaics, and furniture.
For a more in-depth look at Heart Castle, check out this A&E segment:
Beautiful Castles In America: Hammond Castle
John Hays Hammond, one of the greatest inventors of the early 1900s, built his medieval-style castle in Gloucester, Massachusetts as a wedding present for his wife, Irene Fenton Hammond (and to house his collection of artifacts). By 1929, construction was complete, leaving Hammond with a great hall, two kitchens, a war room, an inventions exhibit room, servants' quarters, secret passageways and much, much more.
Fun fact: Hammond's discoveries led to the development of the remote control, earning him the name, "the Father of the Remote Control."