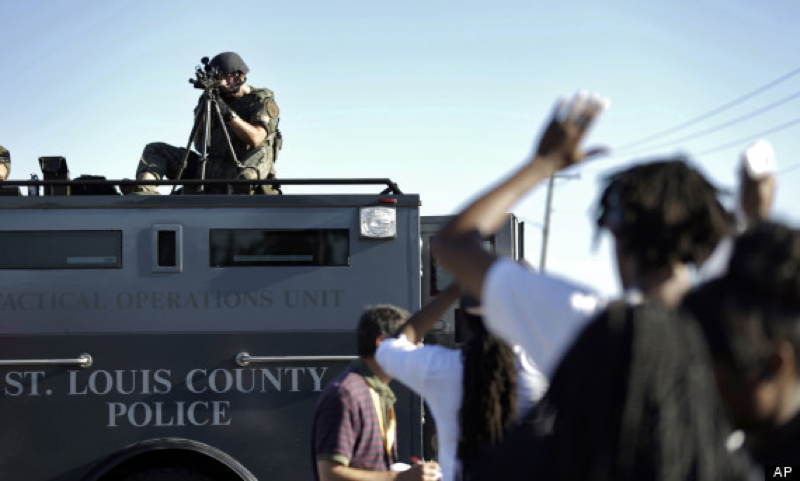 Police gunning down an unarmed teenager, descending on non-violent protestors with tanks and special-ops forces, streaming tear gas in the eyes of journalists who ask too many questions and arresting those who are simply doing their jobs. Is Ferguson, Missouri our first taste of what a police state in the United States might look like?
The demonstrations and the descent into authoritative madness came days after the death of 18-year-old Michael Brown in Ferguson, a largely black neighborhood in the outskirts of St. Louis. Brown, who was unarmed, was shot and killed by a police officer following a dispute whose details remain unclear.
On Wednesday, a wide swath of Ferguson residents and those interested in the story–parents and children, religious leaders, political activists and journalists alike–began to congregate along West Florissant Avenue, one of Ferguson's main streets, to express their opposition to Saturday's events. St. Louis is one of the most segregated cities in the country, and many participants believe Brown's killing was yet another act of racially-motivated police brutality. Others marched in protest of the militarization of our nation's police forces and the seemingly negative relationship between their power and accountability.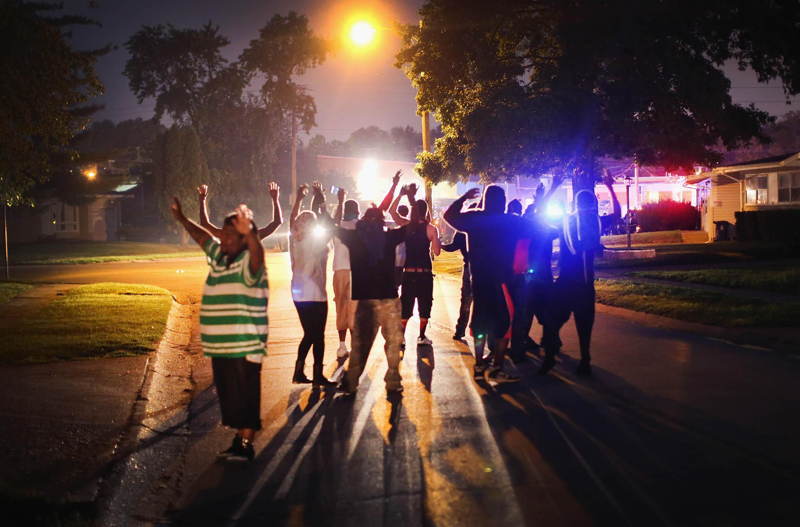 Things devolved into chaos relatively quickly, as participants began to loot and burn down gas stations, and police officers–yet again–took it upon themselves to restore "order" by over-the-top displays of force and threats of arrest if demonstrators didn't vacate the premises immediately.
Meanwhile, journalists for publications like The Huffington Post and The Washington Post were arrested after simply doing their jobs–recording footage of police officers, an act which is in fact legal. Al-Jazeera America reporters were later subjected to tear gas while police smashed their cameras and lights.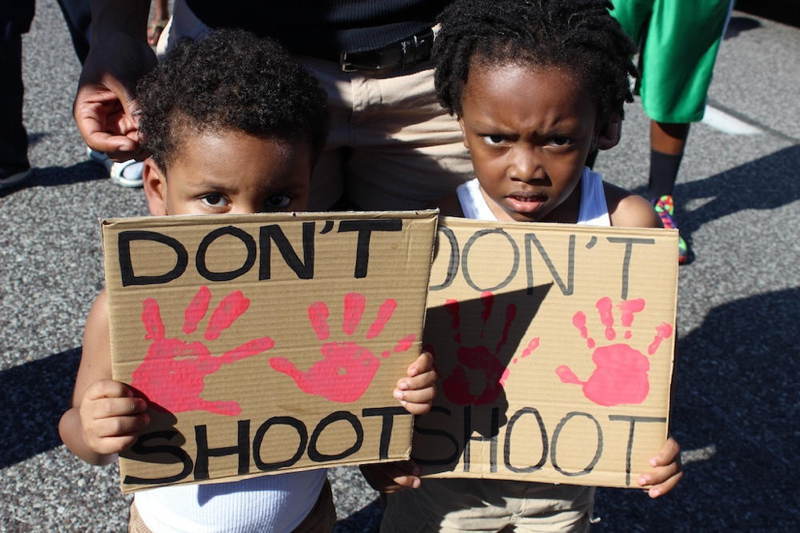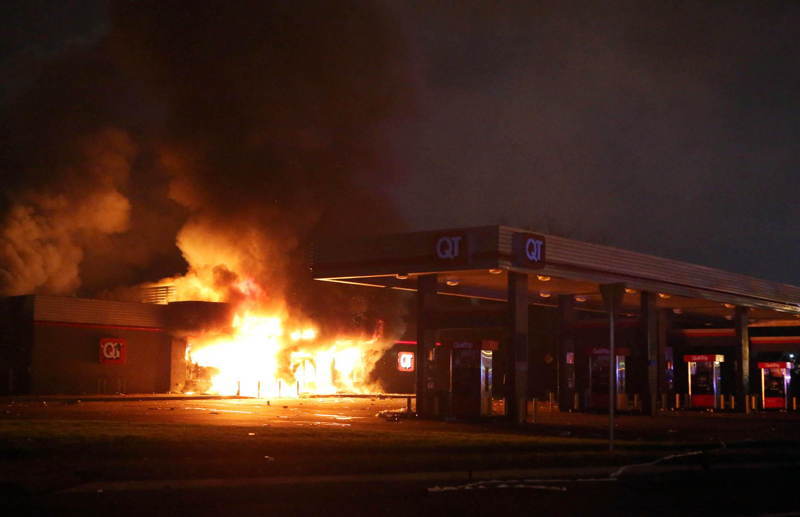 The conflict in Ferguson continues, but has already raised larger questions about race, security, the militarization of our nation's police force, and what–if anything–we can do to prevent another Ferguson from happening again. From the left and right, politicians have capitalized on the event as a means to appear as a rational problem-solver in times of heightened vulnerability: Rand Paul recently penned an op-ed for Time about demilitarizing the police, and liberal firebrands like Bernie Sanders have taken the time to highlight the nation's unsavory relationship with weapons, race and their often fatal intersection.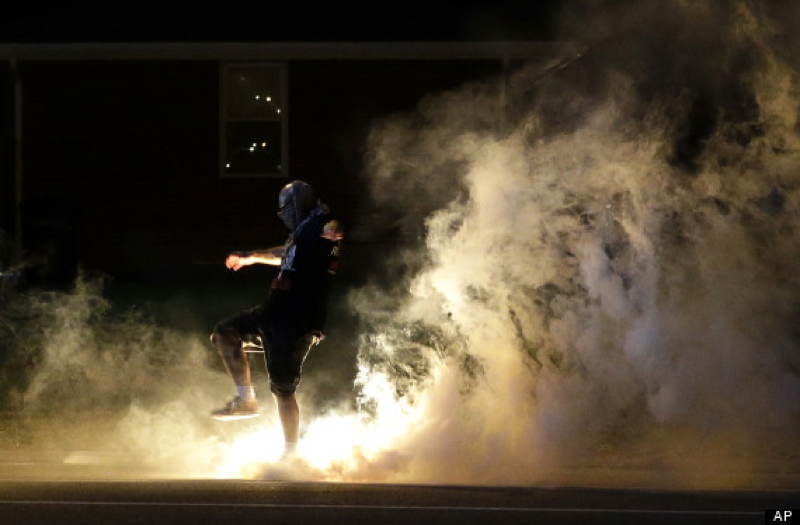 What will come of these events remains uncertain, but the images surfacing from Ferguson, Missouri, raise many doubts about our nation's health and what rights we have given away in a post-9/11 world in the name of security.