Lithuania's Kryziu Kalnas Hill of Crosses is one of Earth's most unique symbols of faith and sacrifice.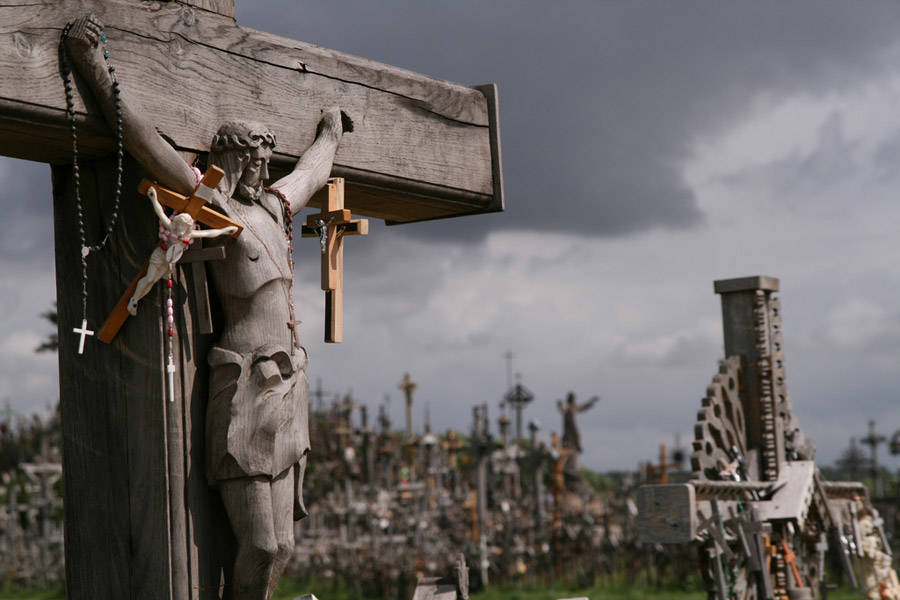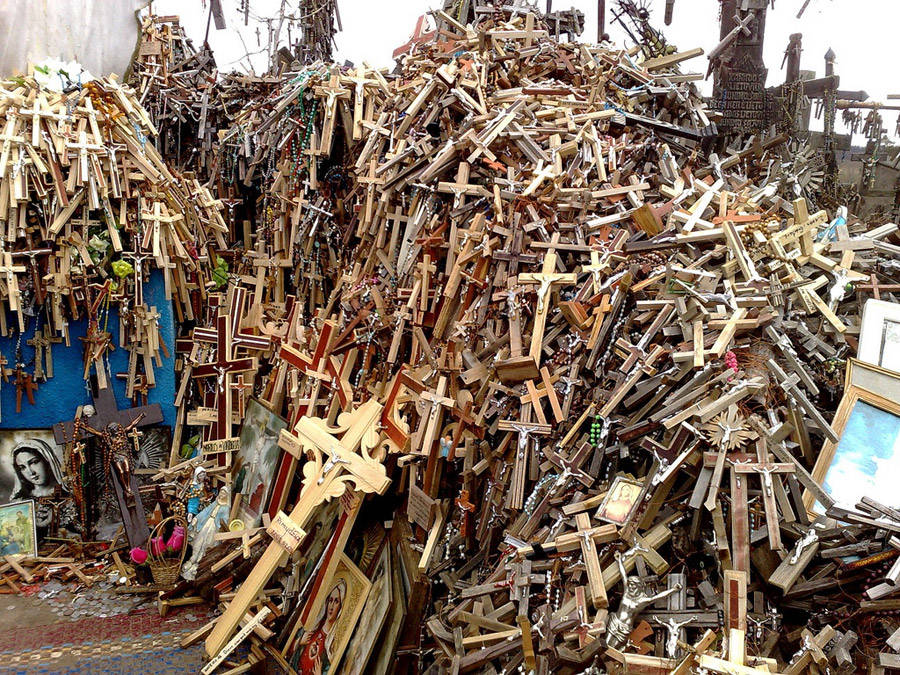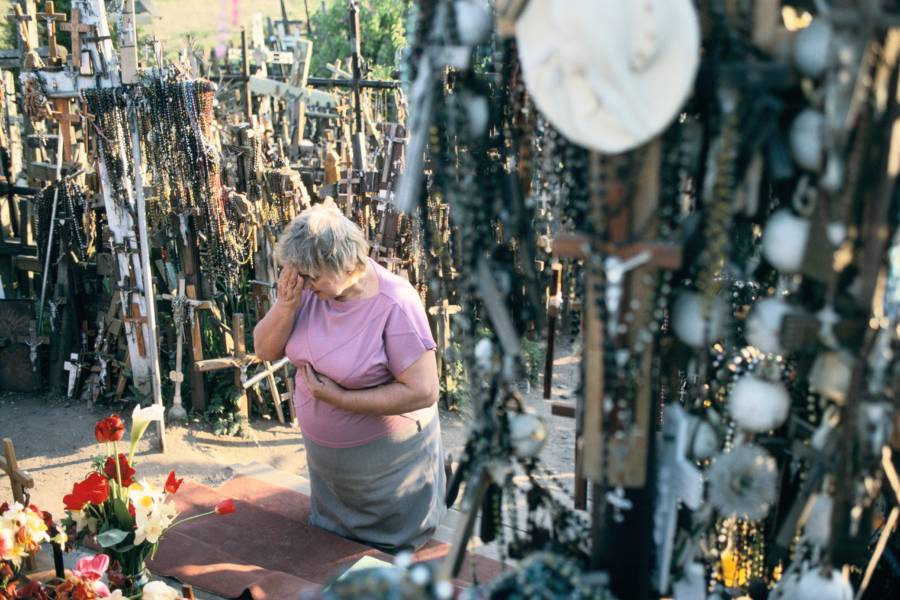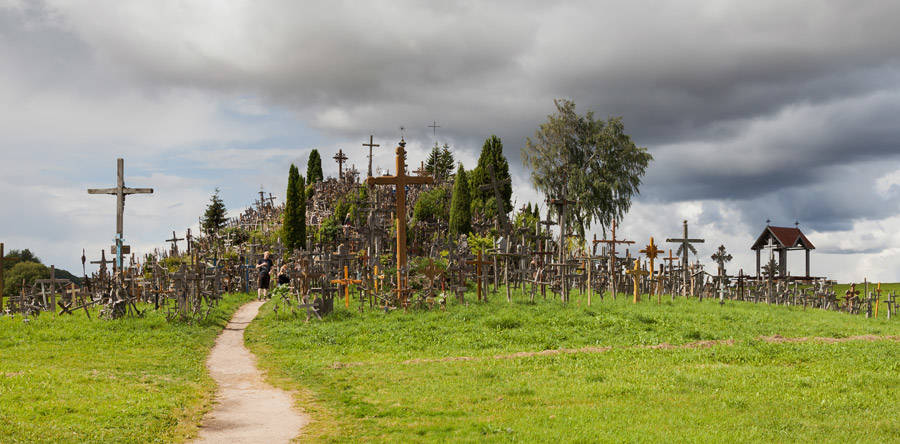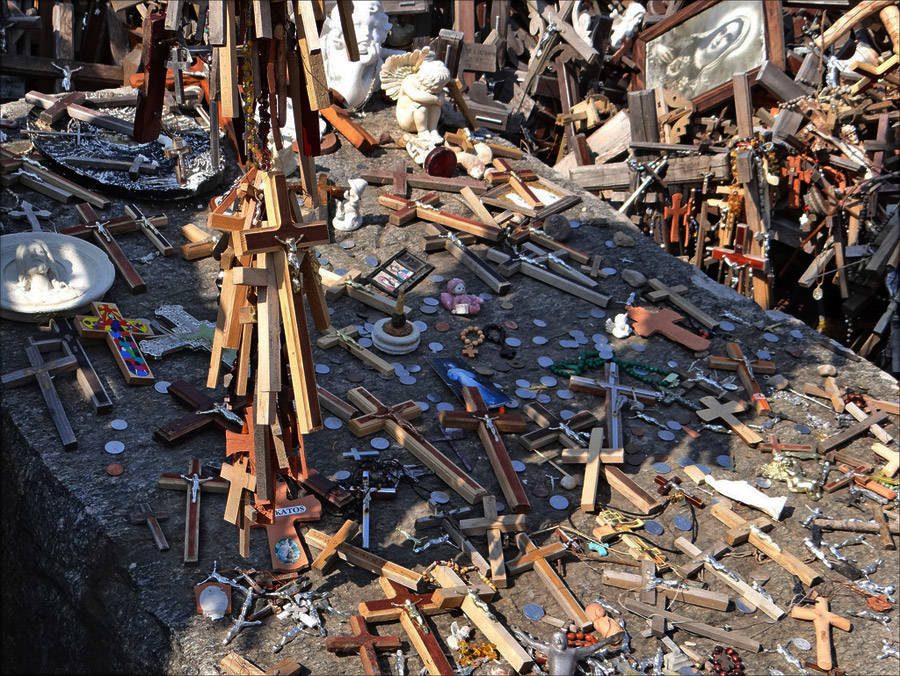 Chip HIRES/Gamma-Rapho via Getty Images
Thomas Stegh/Wikimedia Commons
Dezidor/Wikimedia Commons
PETRAS MALUKAS/AFP/Getty Images
Dezidor/Wikimedia Commons
Chip HIRES/Gamma-Rapho via Getty Images
In the Lithuanian countryside sits a hill covered in more than 100,000 crosses placed there by those who have lost loved ones. Kryžių Kalnas, translated as "Hill of Crosses," has become somewhat of a holy mecca for the country's Lutherans and Catholics who make the pilgrimage to bring new crosses to the hill.
While it no doubt attracts its share of visitors who come to marvel and photograph the Hill of Crosses, Kryžių Kalnas stands as a testament of faith and sacrifice for many Lithuanians.
Situated just 16 kilometers outside of the northern city of Šiauliai, the hill's first crosses began to appear all the way back in the 1830s. The Tsarist autocracy that controlled Lithuania at the time had strict orders for how relatives could honor their dead. And the first crosses were placed on the hill to honor those who had lost their lives rebelling against the Russians in 1831, many believe. More soon followed after the rebellion of 1863.
At the beginning of the 20th century, the number of the crosses on the hill began to significantly grow, particularly following World War I. By the time the Soviet Union had entered World War II, the number of crosses at Kryžių Kalnas had swelled to more than 400.
In the decades following, the Soviet government would come to view the hill as a nuisance and even a hostile symbol. It would repeatedly be bulldozed with the crosses broken up for firewood or sent to scrap metal yards. During Lithuania's occupation by the Soviet Union, the Hill of Crosses began to represent a place of peaceful resistance and while it would at times be guarded by the KGB, crosses would continue to appear overnight.
Kryžių Kalnas came to represent a place of significant meaning for all Catholics after the fall of the Soviet Union when Pope John Paul II visited the hill in 1993. While taking in the sight, the Pontiff declared the Hill of Crosses a place of "hope, peace, love and sacrifice."
It continues to draw thousands of visitors each year who bring new crosses to the sacred place and remember the sacrifice of the Christ and loved ones long gone.
---
After learning about Kryžių Kalnas, the Hill of Crosses, discover Semana Santa, the Christian celebration whose trappings look bizarre and scary to most outsiders at first.