A heavy snowstorm led the hiker to go off course.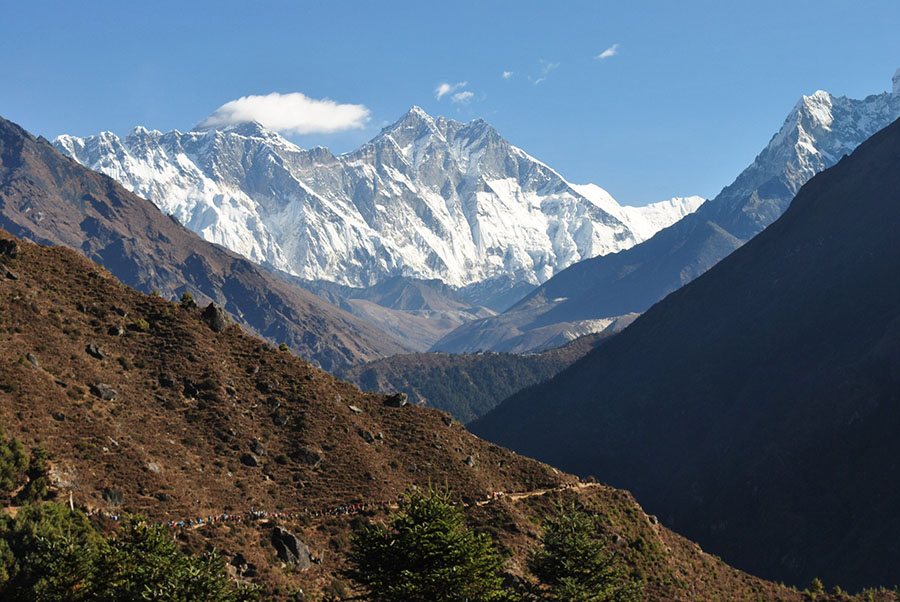 After a month-and-a-half-long absence, a nearly fatal hike has come to an end for one Taiwanese man.
This week, rescuers found Liang Sheng-yu on a cliff in the Himalayan mountains, where he had been stranded for 47 days, the China Post reported.
According to Liang, 21, his 18-year-old girlfriend, Liu Chen-chun, died just three days before the search party found him.
Upon the arrival of the rescuers, Liang had lost nearly 70 pounds, had a head full of lice, and a foot covered in maggots, the BBC reported. He was then airlifted to Kathmandu, Nepal, where he received treatment—and celebrated his 21st birthday.
By Liang's own account, the trouble started with snow. When the couple went hiking in the Somdang Valley in early March, they encountered a snowstorm which caused the couple to veer course in search of shelter. According to the China Post, they then "got into an accident" by a waterfall along the Narchet River, and were trapped on a cliff for 47 days.
Before rescuers arrived on April 26, the Post reports that the couple survived on salt and water, and took shelter in their sleeping bags and tent.
Physicians told the Post that it was Liang's intake of salt and water that contributed to his survival.
---
For more survival stories, check out how monkeys saved this hiker from an otherwise sure death in the Amazon.