Because all cupcakes should have a golden lining -- a fascinating look at the most expensive foods from around the globe!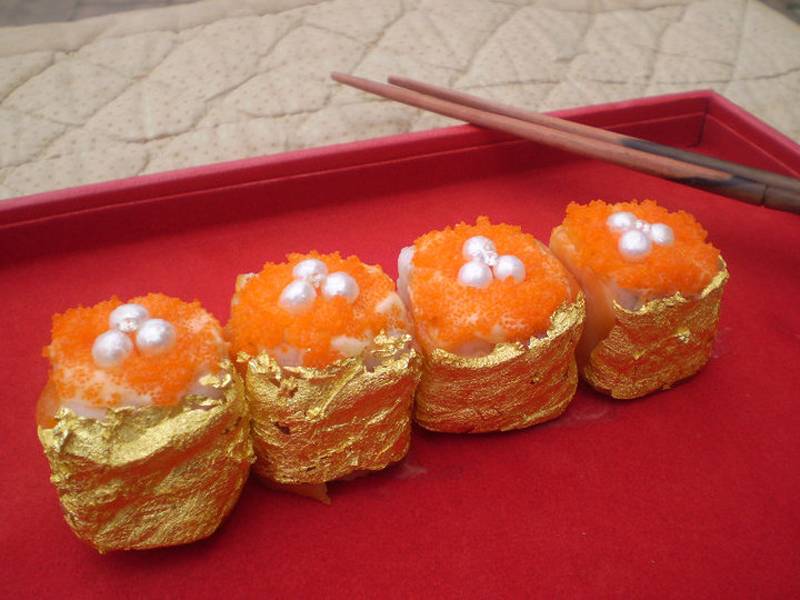 Expensive Foods: Sushi Del Oriente
Created by famed celebrity chef Angelito Araneta Jr. of Karat Chef for a Japanese businessman in the Philippines, Sushi Del Oriente takes what can already be a pricey dish to a whole new level of opulence.
Priced around $2,100 a plate, the unique sushi dish comprises a specially-selected nigiri sushi that is then wrapped in 24-carat gold leaf and garnished with .20 carat African diamonds. Because after all, what good is gilded sushi without a little extra sparkle?
Zillion Dollar Frittata
While its name is somewhat deceiving (the Frittata is actually $1,000), the ingredients found within the world's most expensive omelet make it seem more expensive than it really is. The frittata starts out as a combination of normal-enough seasoning, eggs, and fresh lobster before a staggering $650 worth of caviar forms a gastronomical Giza pyramid atop it. And for those with lighter wallets, a $100 version may also be sampled.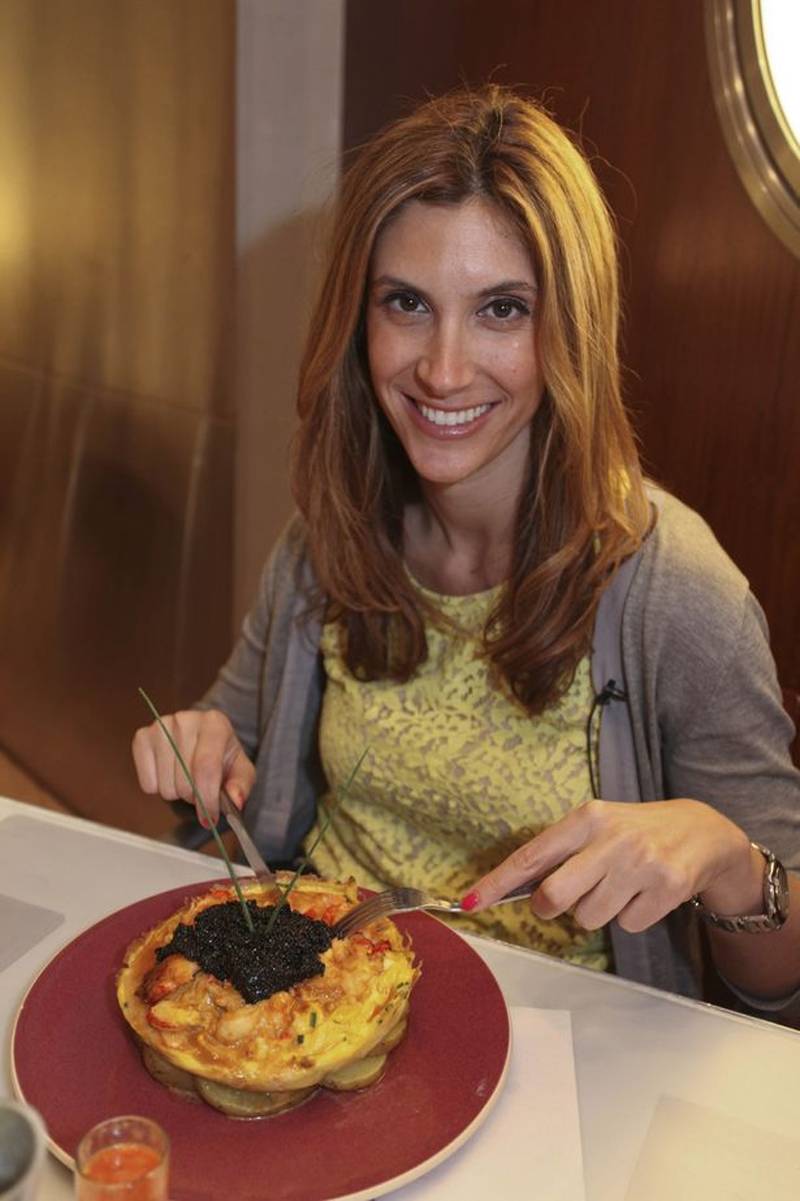 27.321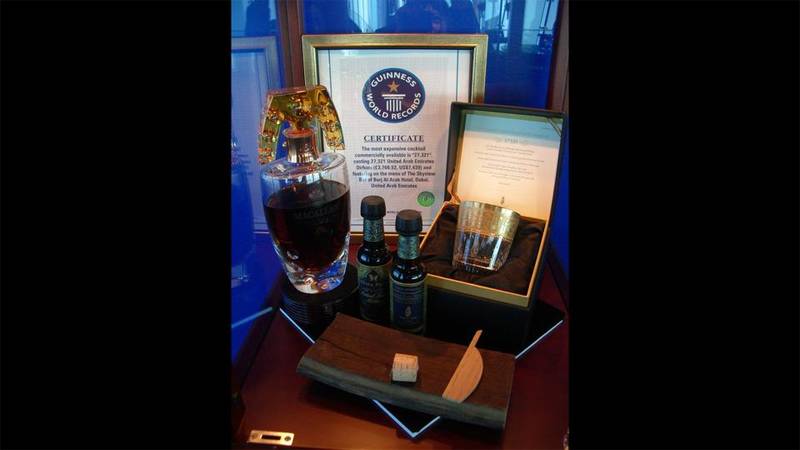 Named after the financial blow one would take after buying one of these lavish Scottish libations, the 27.321 is an alcoholic beverage that is about as rare as it is expensive.
Only ten of the $7,500 beverages were to be made from Scottish Macallan, a 55-year-old single malt natural color whisky blended with dried fruit bitters and passion fruit sugar. To top off the drink's decadence, it would be served over ice cubes made only from water distilled at the Macallan facility in Scotland and served in a 24 karat gold tumbler.
The Golden Phoenix Cupcake
Baked specially at the Bloomsbury bakery in Dubai, the Golden Phoenix cupcake is to pastries as the Lamborghini is to cars. Crafted using only rich Italian chocolates and organic strawberries, the cupcake's value really kicks in when its garnish, copious amounts of 24-carat gold leaf and dust, is placed atop the petite treat.
To finish off its lavish presentation, the cupcake is served on a gold fringed plate with golden utensils.