Although chandeliers still drip from the ceilings, once North Korea banned South Korean tourism, the famed Mount Kumgang Resort became a ghost town.
When North Korea launched a surprise attack against South Korea in 1950, they triggered one of the world's most polarizing wars, splitting up hundreds of thousands of families.
Tensions between the two countries have remained high for decades, despite the war ending more than 60 years ago. So when North Korea allowed tourists from South Korea to visit the Mount Kumgang resort starting in 1998, it came as a great surprise.
Composed of ten hotels, ten restaurants, an 18-hole golf course, a hot springs spa and even its own hospital, Mount Kumgang resort once represented a positive shift in inter-Korean relations and significant income for North Korea. Even now, massive chandeliers drip from the ceiling, and the buildings' walls are covered with scenic mountain visions that resemble the region. Yet amid this now-dated extravagance, its deserted rooms and unstaffed amenities make it obvious that something isn't quite right.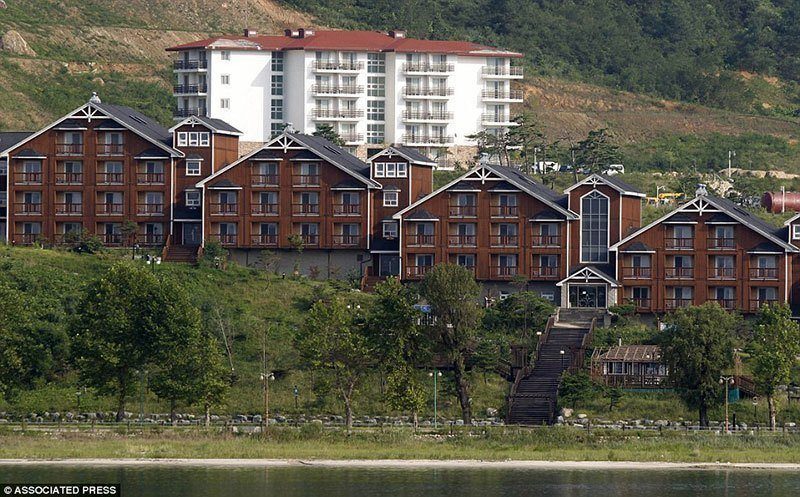 From 1998 to 2008, about two million South Koreans visited Mount Kumgang through one- and three-day tours that were made possible via cruise ship like the one above or, in more recent years, through the Korean Demilitarized Zone.
Owned by South Korean company Hyundai Asan, the large resort also hosted government-controlled inter-Korean family reunions, which allowed people on either side of the border to reconnect with family members. From 2000 to 2010, about 22,000 people were able to reunite with loved ones.
Then everything changed.
In 2008, a North Korean guard shot and killed Park Wang-ja, a 53-year-old South Korean tourist who had strayed into a military zone, according to the North Korean government. The act stopped tourism in its tracks.
North Korea released all of the resort's South Korean workers and refused to cooperate as the South Korean government called for transparency and justice. North Korea then assumed control of the resort, opening it to internationals tourists only. Hyundai Asan and its investors are said to have lost more than $850 million in the takeover.
Despite North Korean efforts, Mount Kumgang resort remains a mere shadow of its former self. Tourists from other countries visit, but much of the facilities go unused, likely because the new workers do not know how to operate the progressive machinery. Following the decline in tourism, there have also been fewer family reunions between the two countries in recent years. Only 19 reunions have taken place to date, meaning that over 50,000 people are still waiting for the opportunity to reunite with their loved ones.
Today, Mount Kumgang and surrounding areas make up the Tourist Region in North Korea, which is a special administrative region within the country. With its vast collection of historical and religious relics, Mount Kumgang remains a spiritually rich locale. Hiking the mountainous trails is a favorite pastime, and you might even run into statues like these on your trip (below).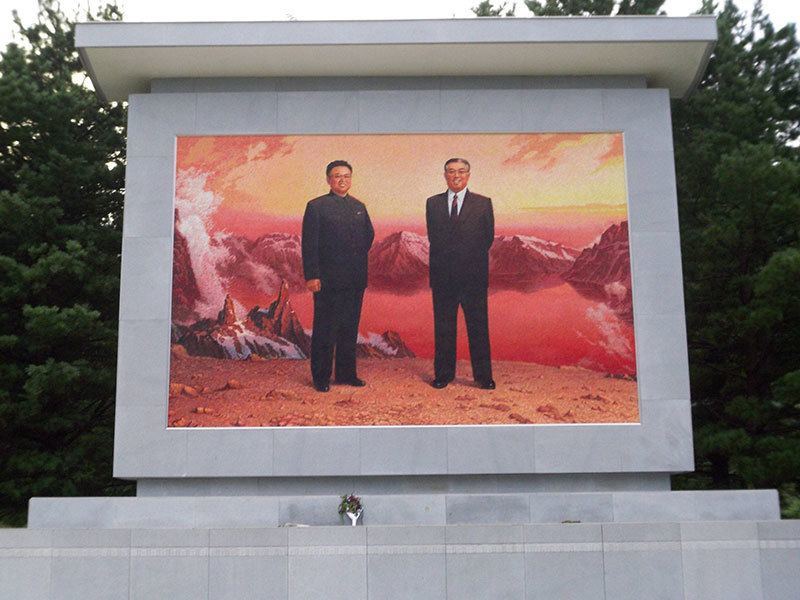 ---
For more on North Korea, check out this gallery on the country's anti-American propaganda.