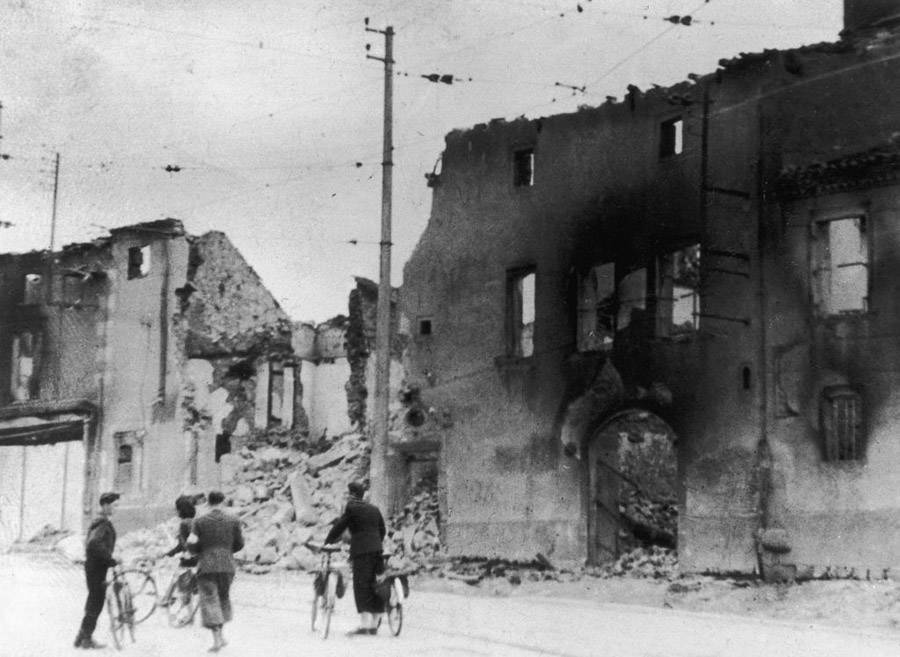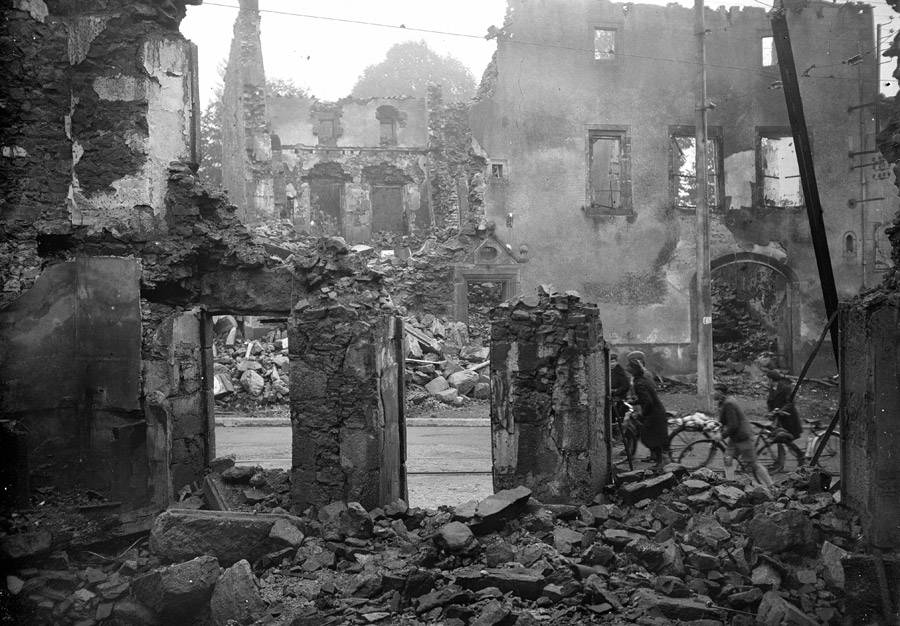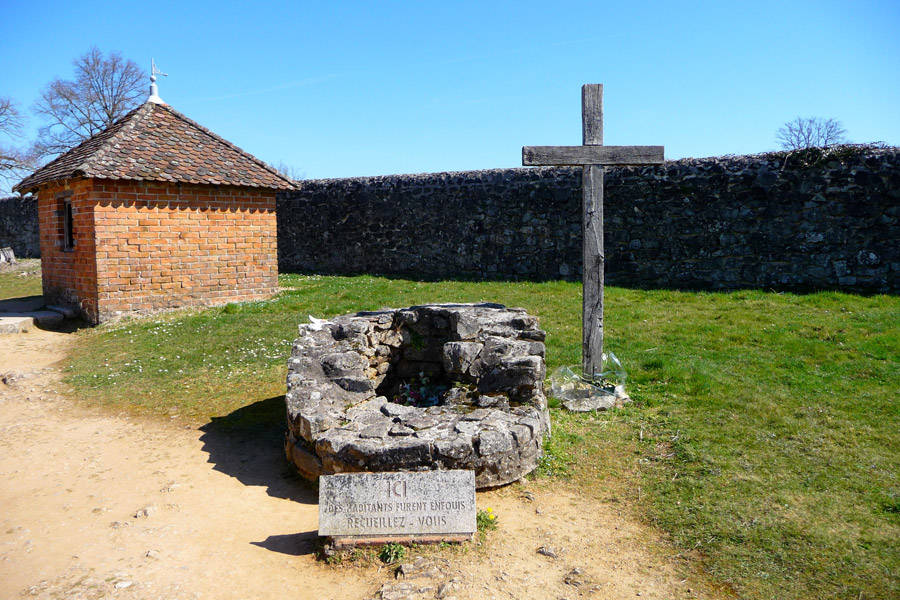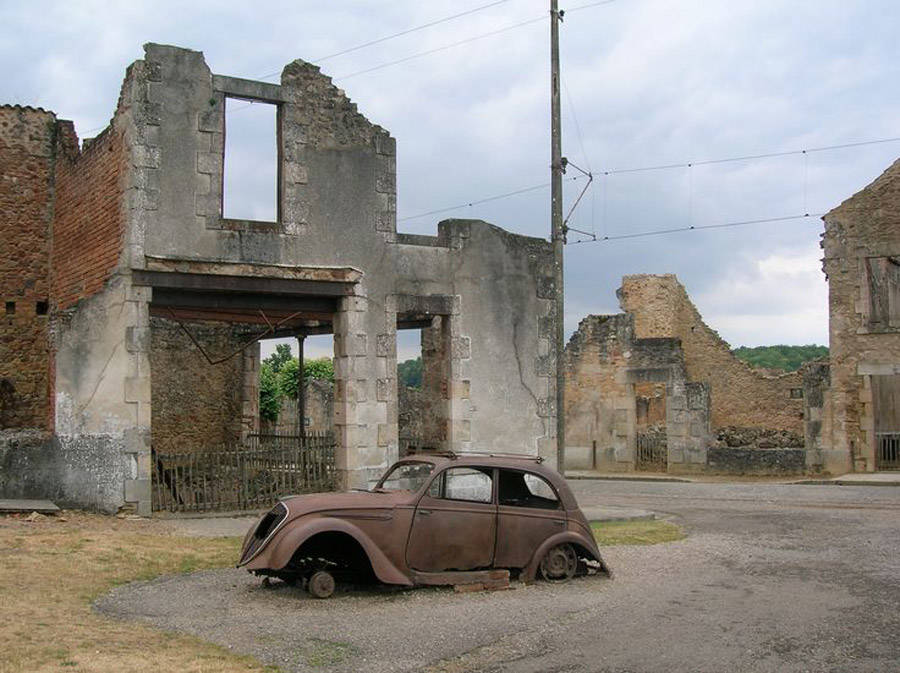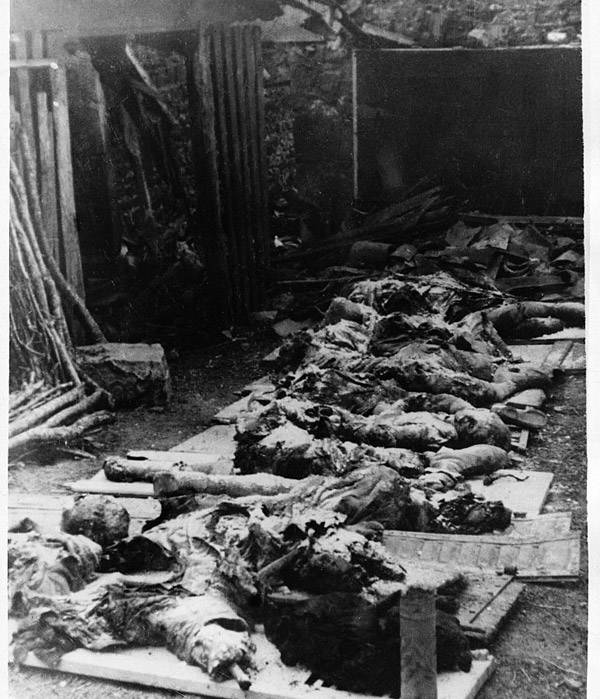 LAPI/Roger Viollet/Getty Images
Hulton-Deutsch Collection/CORBIS/Corbis via Getty Images
WATFORD/Mirrorpix/Mirrorpix via Getty Images
Dna Dennis/Wikimedia Commons
Keystone-France/Gamma-Keystone via Getty Images
Keystone-France/Gamma-Rapho via Getty Images
Keystone-France\Gamma-Rapho via Getty Images
Keystone-France/Gamma-Keystone via Getty Images
LAPI/Roger Viollet/Getty Images
Keystone-France/Gamma-Keystone via Getty Images
Keystone-France/Gamma-Keystone via Getty Images
Dna Dennis/Wikimedia Commons
On the afternoon of June 10, 1944, 642 men, women, and children were murdered in the village of Oradour-sur-Glane, France gunned down by troops of the German army's 2nd SS Panzer Division. Following the massacre, the bodies were either burned by the Nazi soldiers or left where they lay as the men looted the town and set it ablaze before leaving.
One of the most chilling questions surrounding the event is the reason why these troops massacred all but seven people in the entire village. No official cause for such unjust carnage has ever been confirmed, and nearly all participants and survivors are now deceased.
The small French village wasn't near any major points of conflict and should have been relatively out of harm's way from German soldiers. Reports say the German division had been previously stationed in the southern French town of Valence-d'Agen, and on the morning of June 10, moved into Oradour-sur-Glane, supposedly to pick up SS officer Helmut Kämpfe, who German officers claimed was being held captive in the village.
Upon arriving in the quaint village, senior officer Adolf Diekmann ordered all inhabitants into the town square with their identity papers in hand. Again, what circumstances exactly led to the killing are not clear, but the women and children were locked in the church while the men were led into six barns that already had machine guns in place. The men were then gunned down and the barns set on fire, while the troops looted the town.
Showing even harsher cruelty towards the women and children, Diekmann's men then set the church on fire and shot any persons who tried to escape. Diekmann would later claim at his war crimes trial that the massacre was in retaliation for the kidnapping of German officer Helmut Kämpfe. Shockingly, none of the men involved in the ruthless massacre did more than 14 years in prison for their crimes.
The events that took place in Oradour-sur-Glane were so terrible that they essentially ended the village's existence. Following the war, French President Charles de Gaulle ordered that the village not be rebuilt and left as is to serve as a memorial to the innocents who lost their lives.
---
Next, read up on the Warsaw Ghetto Uprising. Then, learn all about the most outlandish Nazi super weapons.