Starlings form flocks that twist through the sky and create beautiful patterns known as starling murmurations.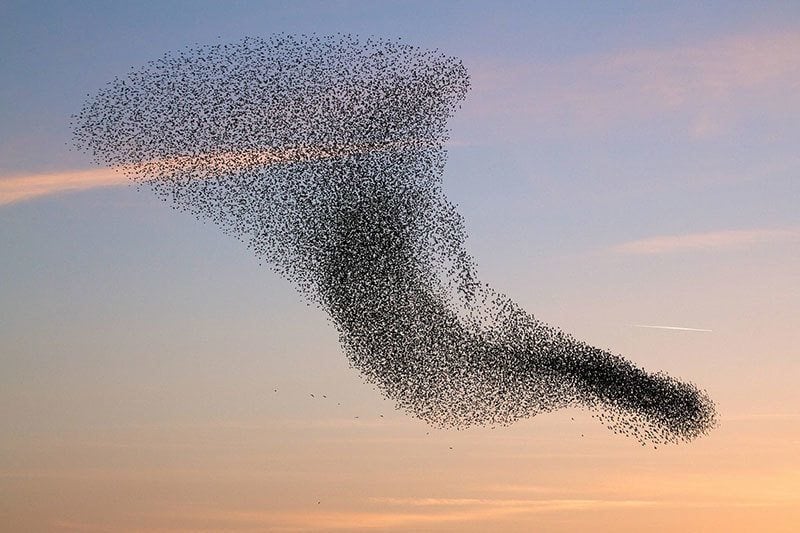 A black shape shifts in the sky, fluidly retracting and expanding, catching the attention of people who pull off to the side of the road to watch. While you might be picturing a scene from The Conjuring, in reality this incredible occurrence is little more than a gathering of starlings.
In fact, millions of starlings gather each year during fall and winter, forming thick flocks that twist through the sky and create beautiful patterns known as starling murmurations.
To learn more about why these murmurations occur, scientists from the Society of Biology recently launched an online survey meant to harness the collective knowledge of ordinary people.
As starling counts continue to dwindle — the starling population has decreased 66 percent since the mid-1970s — there is a growing focus on uncovering how murmurations affect starling populations. Researchers from the UK are now hoping that information from everyday citizens will provide a much clearer picture on when, where, and how these starling murmurations occur.
Watch this video to see how a starling murmuration can completely transform the sky: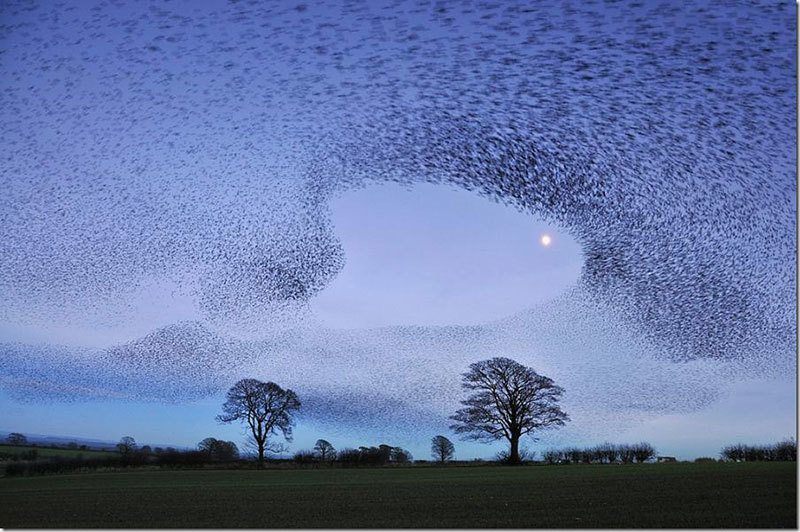 Led by Dr. Anne Goodenough from the University of Gloucestershire, the newly released survey asks people from all over the UK about their experiences with starling murmurations.
While past starling murmuration research focused largely on a few specific geographical sites, the Society of Biology hopes that a broad survey will allow researchers to gain a higher volume of information on the murmurations. The simple survey asks participants to describe starling murmurations by providing key details about the geographical location, weather conditions and length of the murmuration.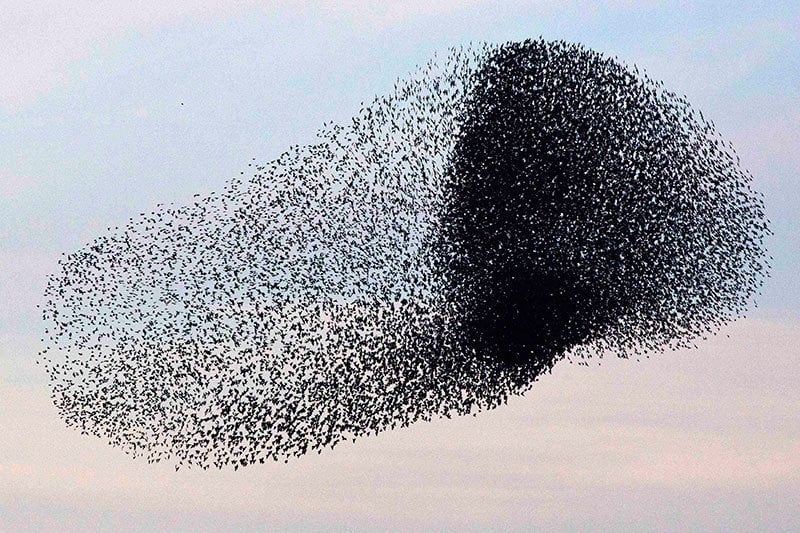 Various theories attempt to explain how and why starling murmurations form. One of the most widely recognized hypotheses is that the starlings join together to ward off predators like falcons and owls.
Scientists also theorize that murmurations could be a way for the birds to stay warm since larger flocks might create a higher temperature (as researchers have observed in flocks of emperor penguins). Still, others believe that the murmurations allow starlings to communicate with one another about roosting sites.