Take a look at what was considered "dating advice" in the 1930s.
In a tongue-in-cheek photo guide published in 1938, Click Photo-Parade magazine provided dating 'tips' for single women. Apparently, the only keys to successful dating in the 1930s for women were to not talk too much, wear a bra, and not pass out in the middle of your date because you're too drunk: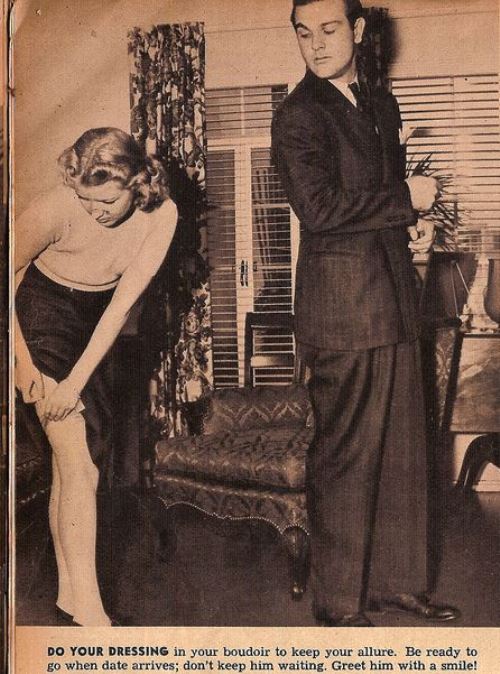 Do your dressing in your boudoir to keep your allure.
---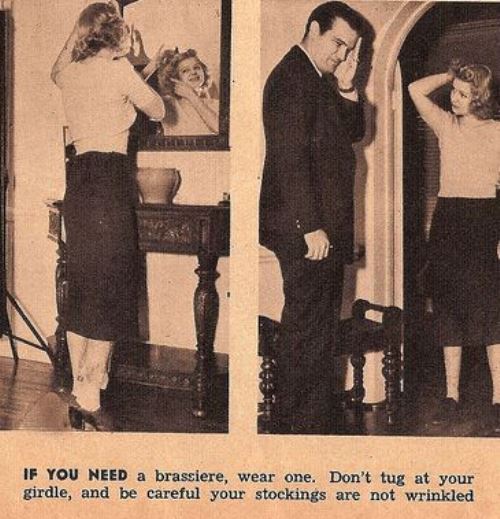 If you need a brassiere, wear one.
---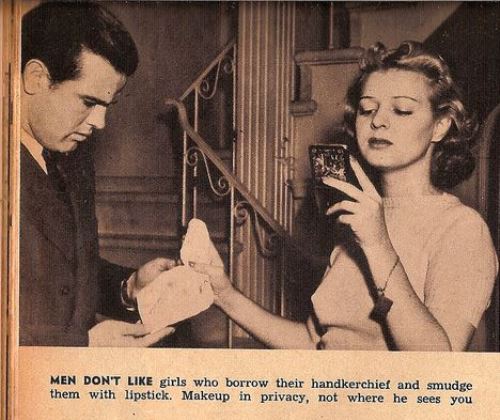 Men don't like girls who borrow their handkerchief and smudge them with lipstick.
---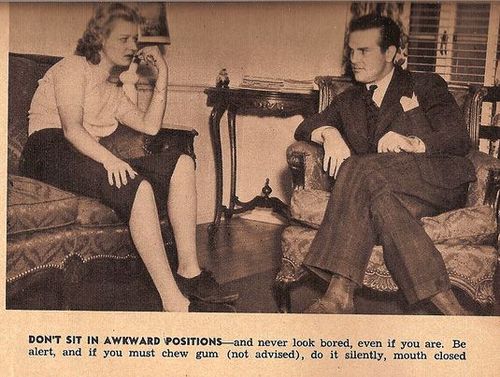 Don't sit in awkward positions--and never look bored, even if you are.
---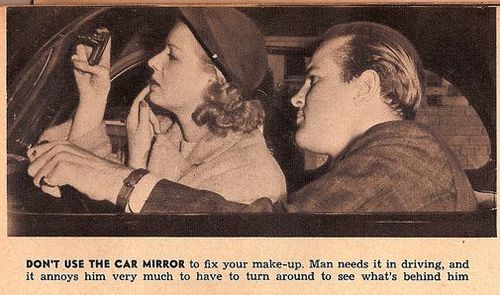 Don't use the car mirror to fix your make-up.
---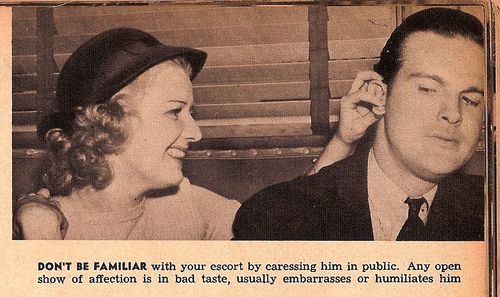 Don't be familiar with your escort by caressing him in public.
---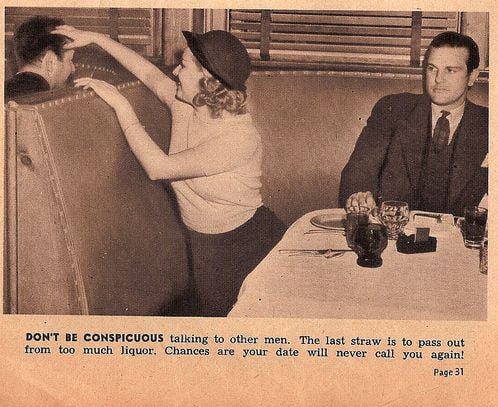 Don't be conspicuous talking to other men.
---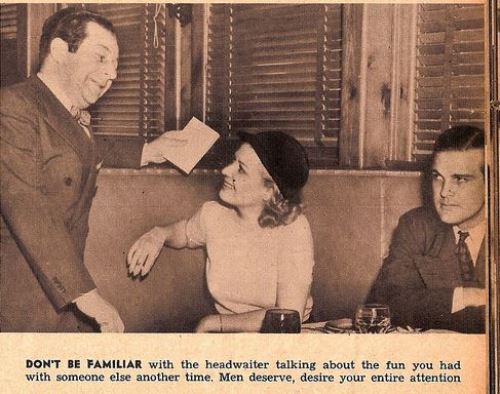 Don't be familiar with the headwaiter talking about the fun you had with someone else another time.
---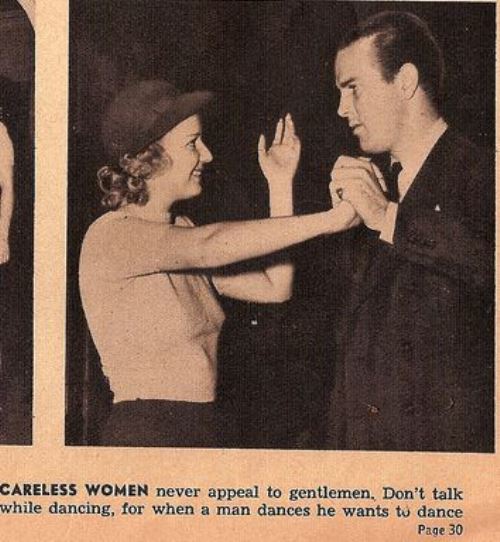 Careless women never appeal to gentlemen.
---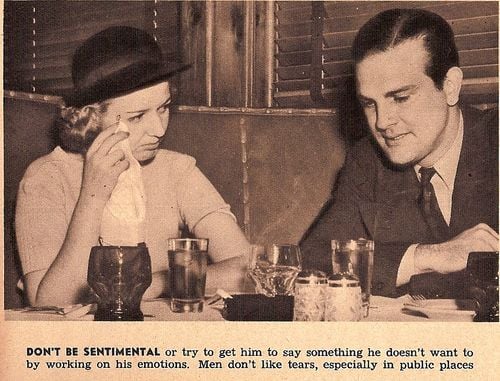 Don't be sentimental or try to get him to say something he doesn't want to by working on his emotions.
---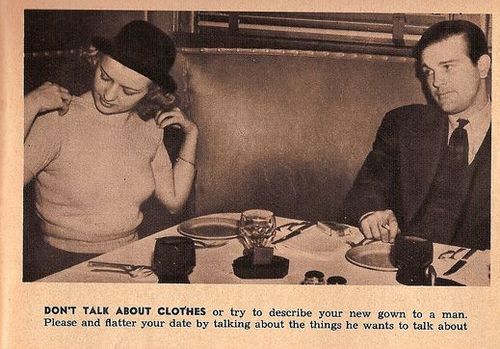 Don't talk about clothes or try to describe your new gown to a man.
---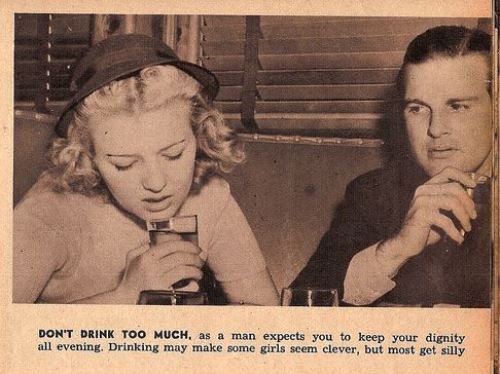 Don't drink too much, as a man expects you to keep your dignity all evening.
---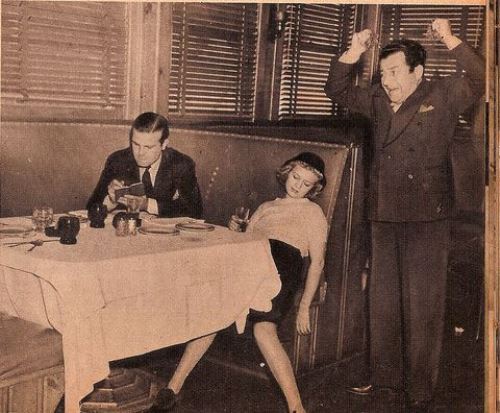 ---
And if you enjoyed this ridiculous vintage dating guide for single women, be sure to check out our posts on interesting facts and hilariously offensive vintage ads!