Horacio Villegas predicts that a catastrophic world war will commence in May.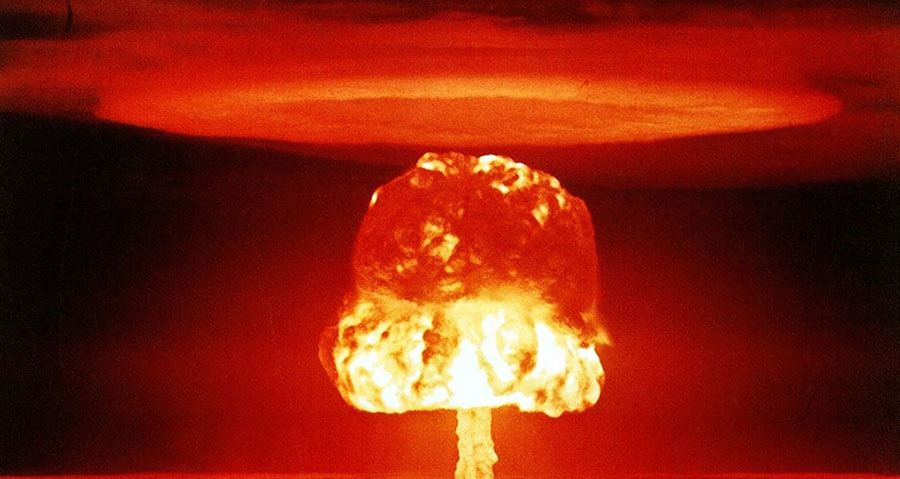 If a five-minute scan of current events has got you thinking about the impending apocalypse, you're not alone.
According to Horacio Villegas, a self-proclaimed mystic, World War III is just around the corner.
In an interview with the Daily Star, Villegas — who said he predicted Donald Trump's rise to the Oval Office in 2015 — said that nuclear war will break out on May 13.
This rather specific date coincides with the 100th anniversary of the supposed visitation of the Virgin Mary to Portugal. According to myths, Mary visited Portugal on six separate instances, the last of which was May 13, 1917. Legend has it that on this day Mary warned that Russia — should Catholics not convert the country — would soon wreak havoc on the world.
The Texas resident added that within five months of the centennial anniversary, chaos will ensue. "The main message that people need to know in order be prepared is that between May 13th and October 13, 2017, this war will occur and be over with much devastation, shock and death."
And given the current state of affairs — with tensions rising in North Korea, the Syrian crisis continuing on in its death spiral, and announcements that the climate is changing at much faster rates than anticipated — Villegas' prophecy isn't exactly a bold one.
As for his other insights, the practicing Catholic and student of French astrologer Nostradamus is also on the record as believing Barack Obama is "Mabus," or Nostradamus' version of the antichrist. But after careful consideration, the Texas seer has conceded that the antichrist might actually be Syrian president Bashar al-Assad, who in April was believed to have authorized the use of chemical weapons on Syrian civilians.
But you know, tomato, toMAHto.
---
For more predictions about the future state of the world, check out what Nikola Tesla thought modernity had in store for us.