From New Jersey to Australia, take a look at the most disturbing abandoned asylums — and learn about the horrors committed there.
In the 19th century, mental health practitioners tried to reform the facilities where people living with mental illnesses were commonly sent. They envisioned sprawling facilities that would replace the overcrowded and underfunded shelters where patients were typically treated. Today, however, these abandoned asylums sit in decay, a bleak reminder of how horribly they failed in their mission.
Because patients with mental illnesses were commonly abused or stigmatized, doctors resolved to open hospitals, or asylums, where they could live and be treated without bias. These asylums were largely built as sprawling estates equipped with amenities like sustainable farms and entertainment centers, and patients appeared to receive the most progressive treatments in mental health medicine at the time.
But due to overcrowding in these facilities, isolation from society, and a limited understanding of mental health among doctors at the time, these asylums quickly devolved into sites of torture. Patients endured brutal "treatments" like ice baths, electric shock therapy, purging, bloodletting, straitjackets, forced drugging, and even lobotomies.
These psychiatric hospitals were eventually shut down as society's knowledge about mental health evolved with modern medicine. Many of these former asylums still exist today, even though they are abandoned and destroyed from decades of neglect. And because of their brutal past, many believe that these abandoned asylums might even be haunted.
The Now-Abandoned State Asylum In Pennsylvania, U.S.A.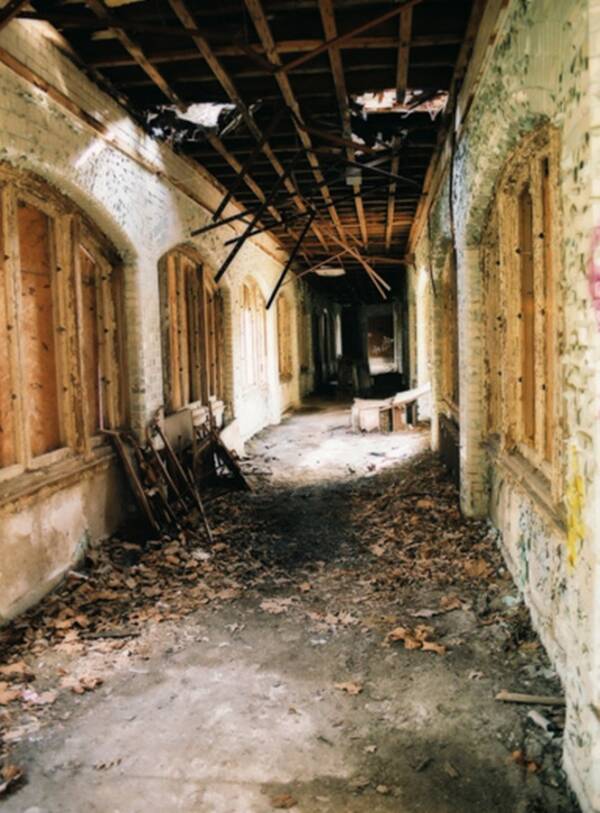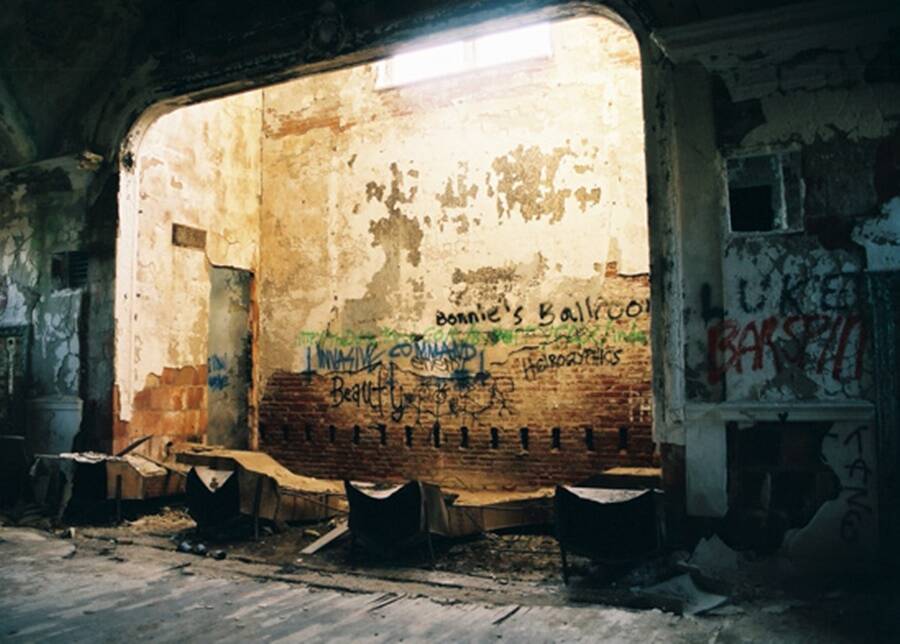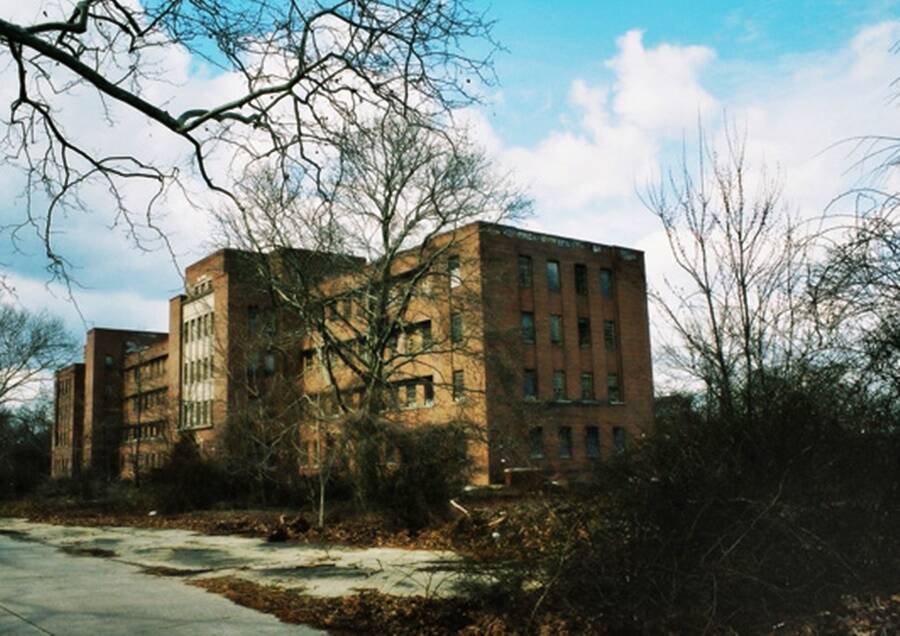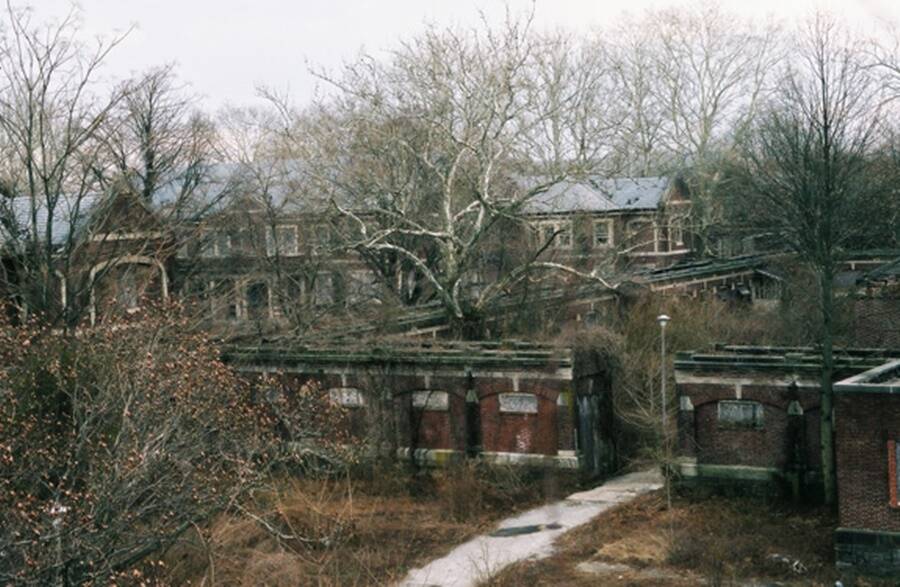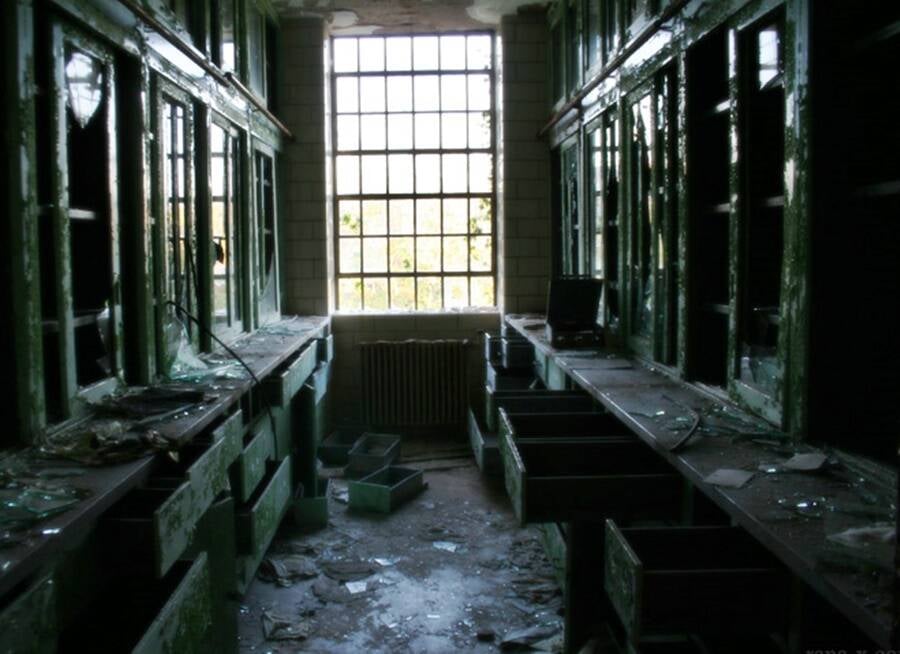 Today, healthcare professionals refrain from using the terms "mental asylum" or "insane asylum," and instead refer to these institutions as psychiatric facilities. But at the turn of the century, "mental asylum" was common parlance.
In the early 20th century, abuse against patients in these mental asylums was rampant, but few places were as violent as the Philadelphia State Hospital at Byberry, where multiple homicides were later uncovered.
The facility opened in 1903 as a working farm for the mentally ill, and patients from other overcrowded mental health hospitals were sent there to heal. But the humble treatment facility quickly became overcrowded itself and was expanded into a multi-campus hospital.
The hospital's ballooning number of patients made it difficult to recruit qualified staff, so the facility hired non-medically trained individuals to bridge the gaps. This indiscriminate hiring practice produced staff that was ill-equipped to handle patients with mental illnesses and who often resorted to violence.
In 1919, two orderlies confessed to strangling a patient until his eyes popped out and then blamed their actions on PTSD from World War I. Despite their confession, the two orderlies were kept on staff and even given a pay raise. And this violence continued for years. In 1989, a groundskeeper stumbled upon the corpses of at least two other patients.
Violence between patients was just as common. At least one staffer reported witnessing a patient stabbing another patient with a sharpened spoon in 1944. In 1987, a female patient was raped and murdered. Her body was finally found after staff noticed patients carrying her teeth.
Unethical medical practices were also reportedly carried out in the now-abandoned asylum. The pharmaceutical company Smith, Kline, & French (now GlaxoSmithKline) owned a lab at the hospital, where they allegedly conducted questionable testing on patients, likely without their consent.
The hospital's history of violence first made its way to the public in a 1946 LIFE Magazine exposé and then again in the early 1980s when it was dubbed a "clinical and management nightmare." Even though Pennsylvania Governor Robert Casey ordered the facility to be closed in 1987, the hospital didn't officially close its doors until 1990.
Today, the abandoned asylum still stands as a frightening reminder of the horrors that once took place there.