With moss carpeting the floors and vines slithering up the walls, these abandoned structures are some of the most hauntingly beautiful places reclaimed by nature.
Once we give up on a structure, or even a whole city, it soon begins to embody the chilling beauty of the abandoned. Then, with a little more time, a new — even more eerie, and even more beautiful — mood starts to set in. This is when nature begins to take over.
From the enormous abandoned castle sitting on an island in the Hudson River to the former beachfront military installation in Queens, here are five of the most unique places reclaimed by nature — all surprisingly close to New York City, America's most vibrant and bustling metropolis.
Abandoned Places In New York: Bannerman's Castle (Fishkill, New York)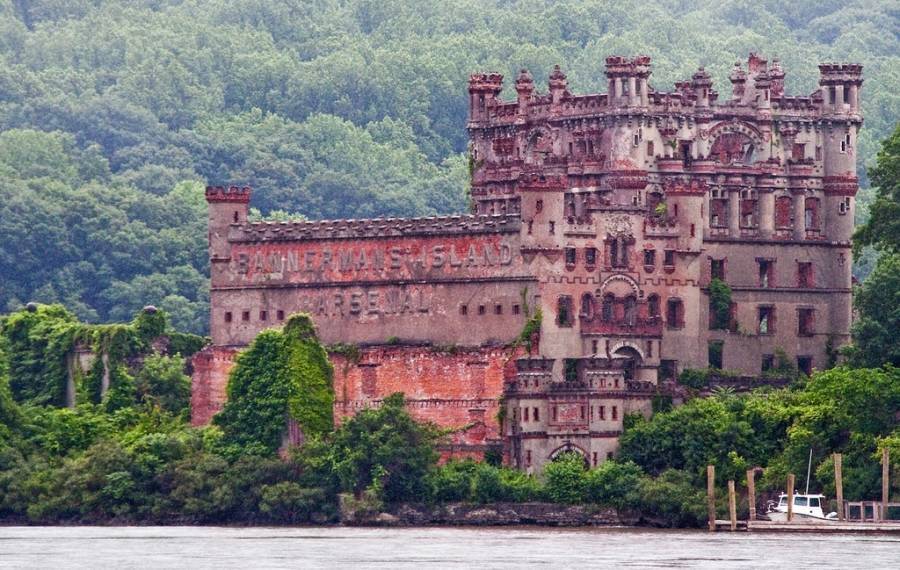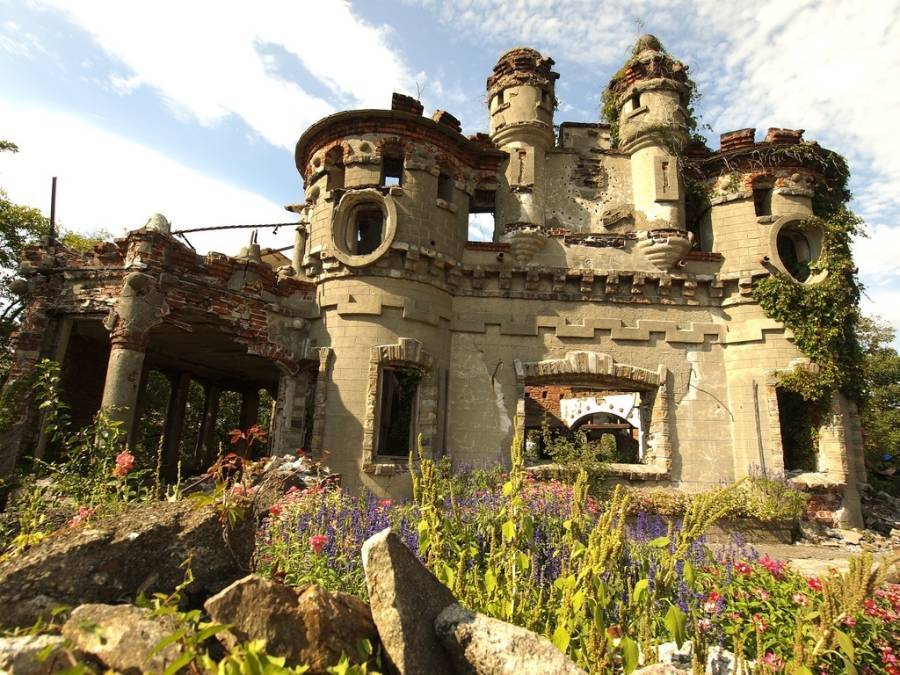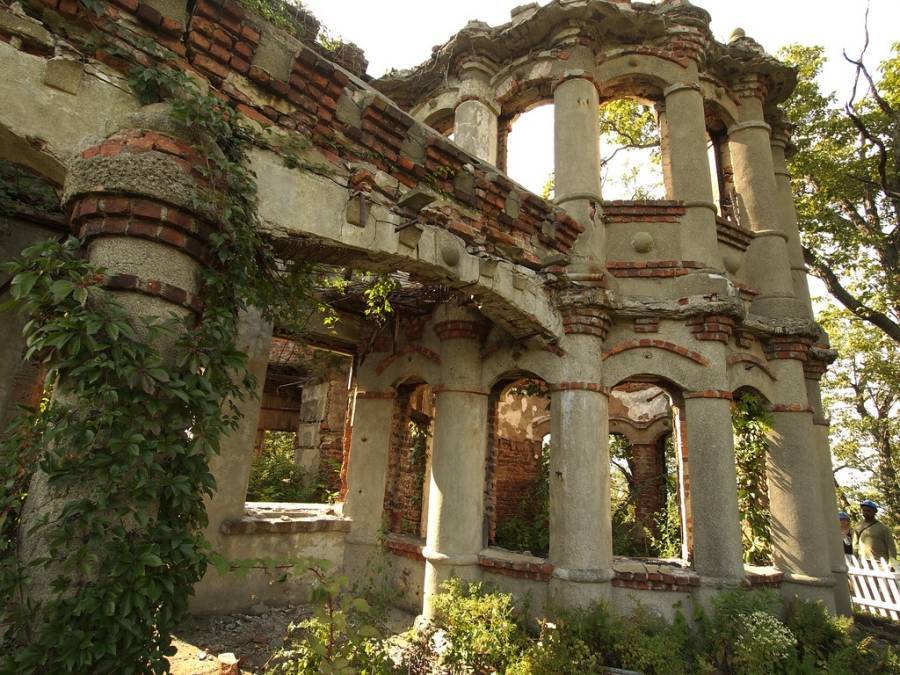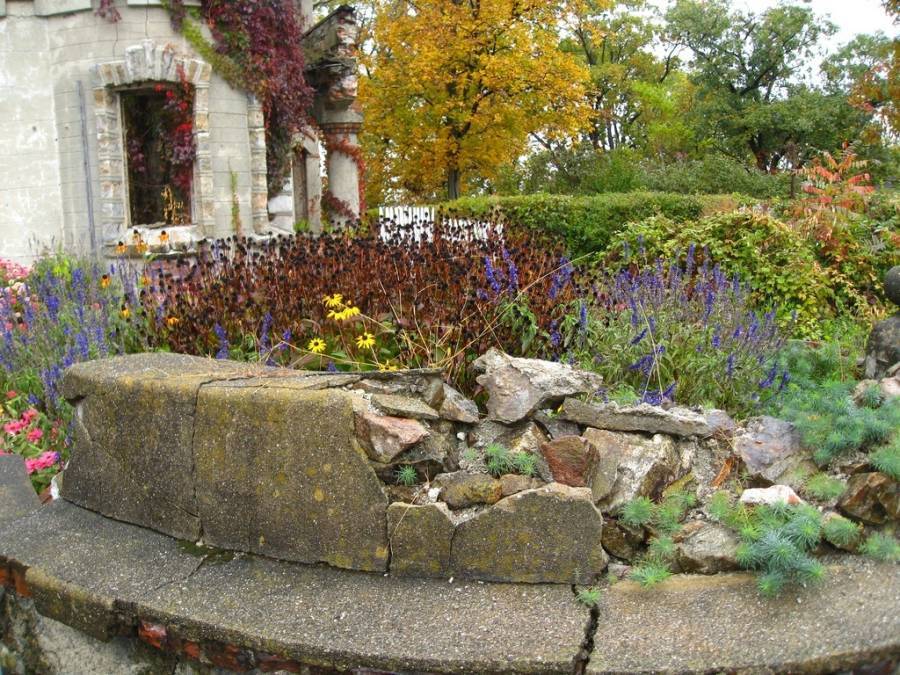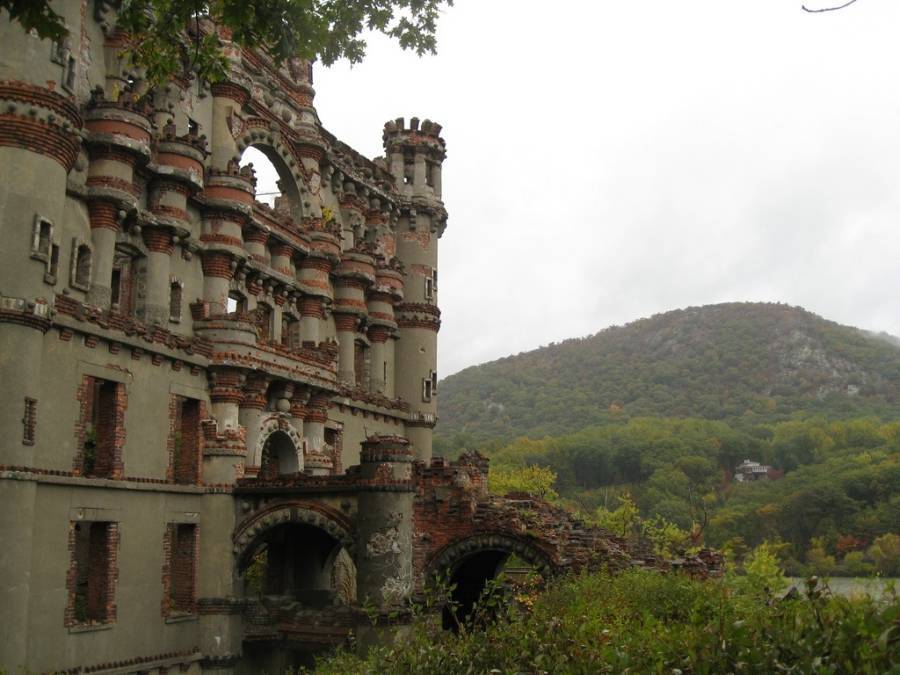 As you follow the Hudson River away from the clamor of New York City to the serene Hudson Highlands, there sits an island that holds a fascinating treasure from the past.
At right about the turn of the 20th century, David Bannerman, a Scottish-American man from New York City, stumbled upon the island while canoeing along the Hudson River. As it happens, his father had been looking for a place to store the wares of the family munitions business, after New York City law declared that so much of such material must be kept outside the city limits.
So, in 1900, the Bannerman family purchased the island and began construction on a Scottish style castle. While this massive structure, among the most impressive of all American castles, was indeed used as a munitions storage, it was also given a lighter touch by Bannerman's wife, who planted an array of flowers and shrubs along the castle's terraces. These plants are said to continue blooming to this day.
Since the Bannermans, the island has changed hands numerous times and is currently owned by the state of New York. Much to the dismay of adventure seekers, the castle's now decrepit conditions render it unsafe for exploration -- as is the case with so many places reclaimed by nature.
Grossinger's Catskill Resort Hotel (Liberty, New York)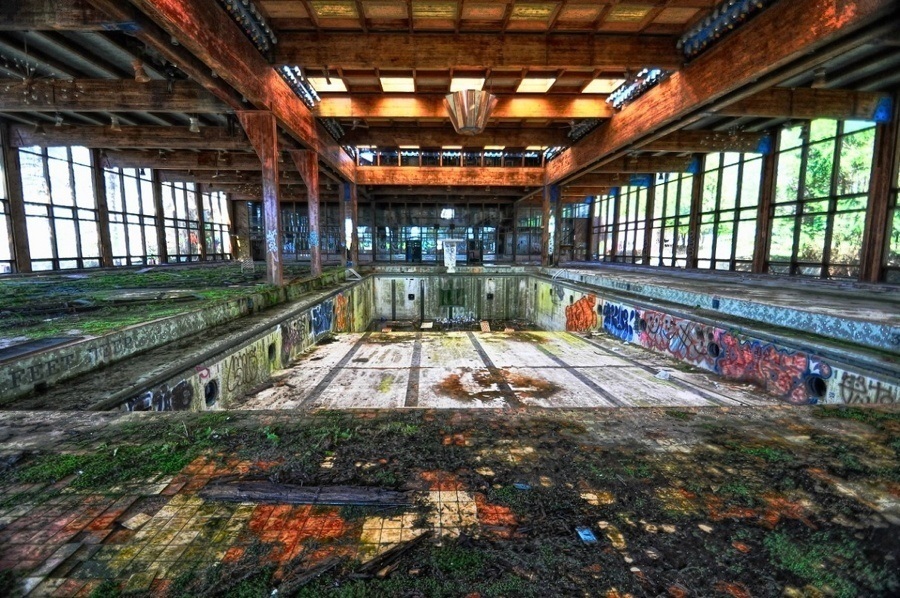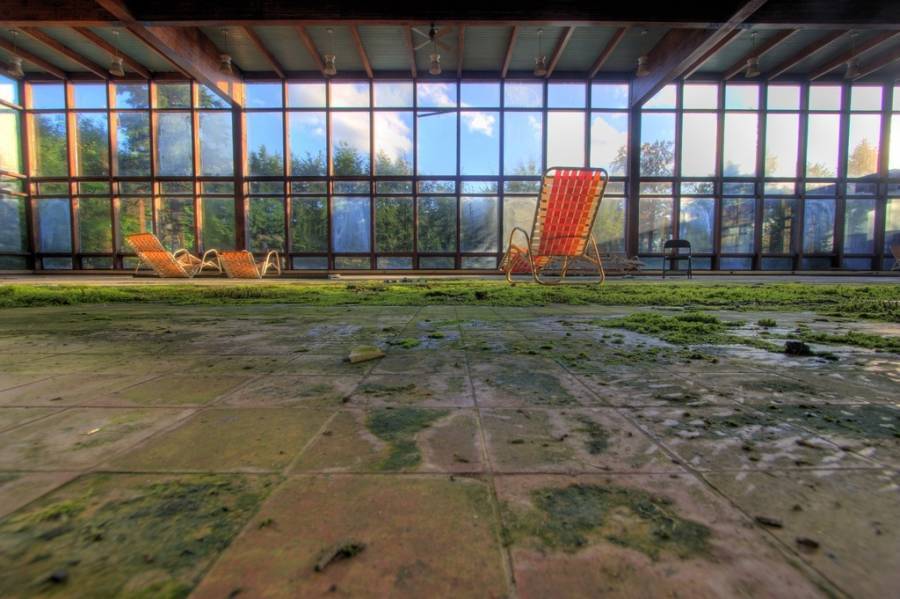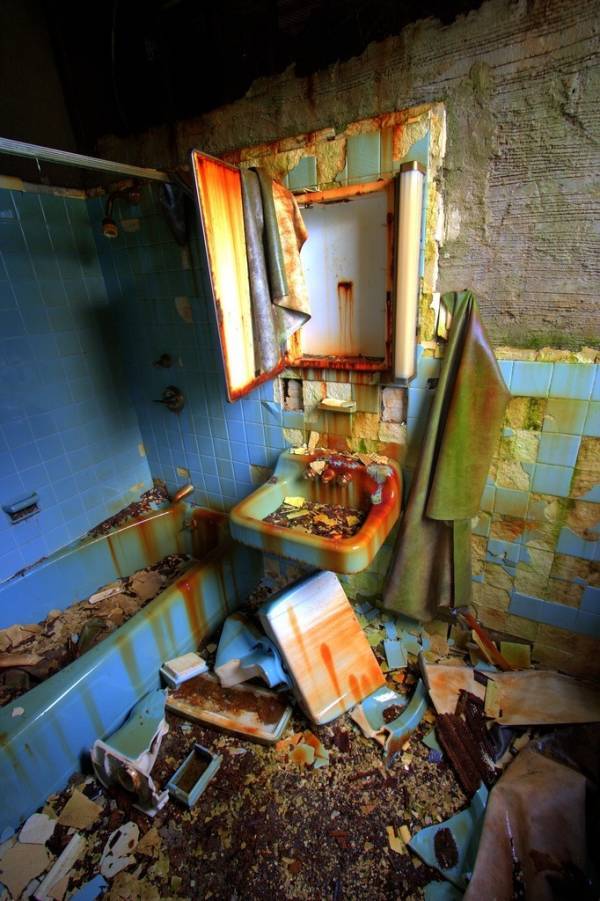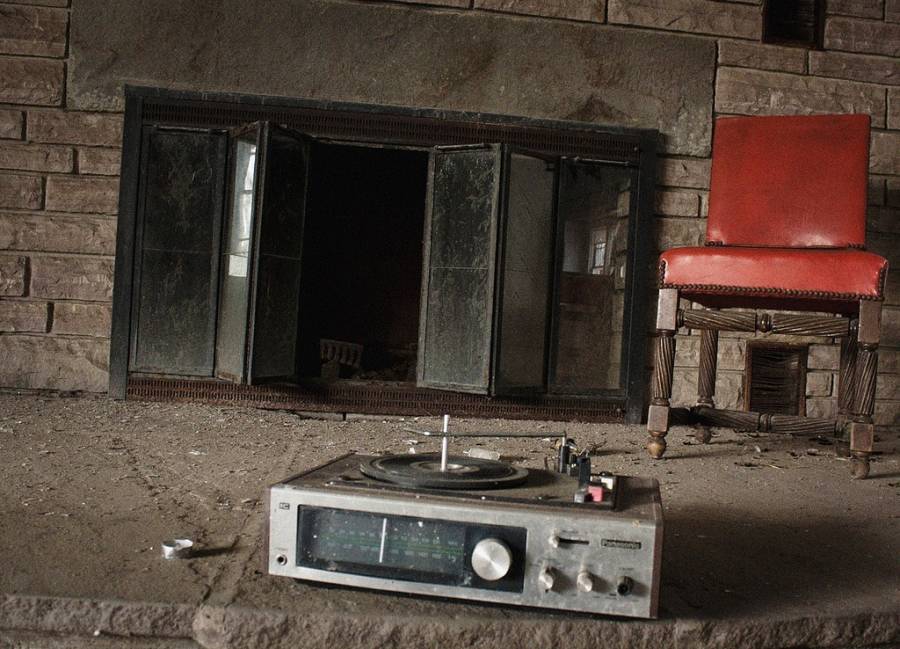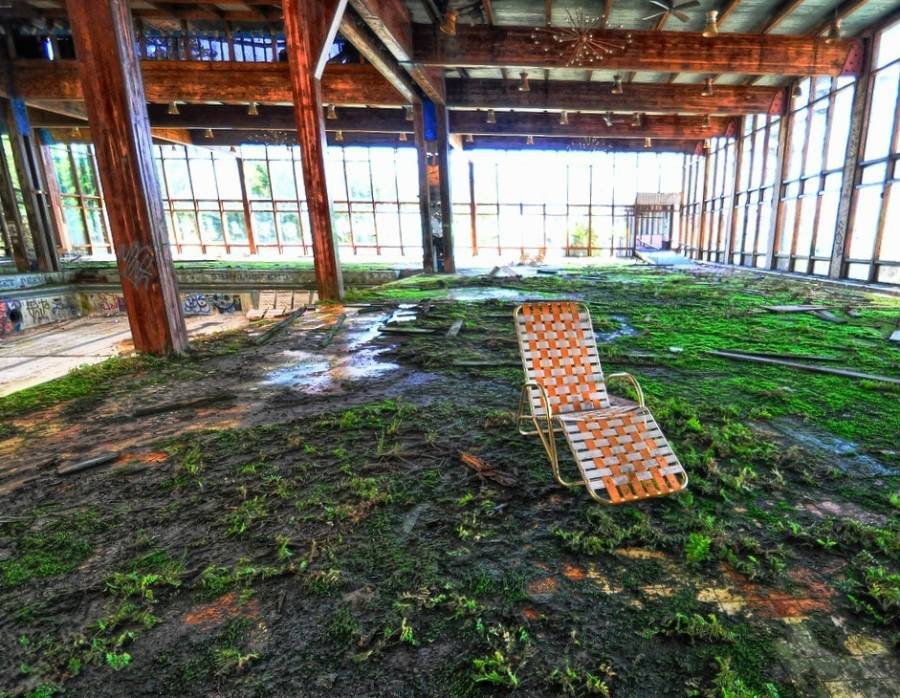 What started out, in the early 1900s, as a small rural hotel, soon expanded into the massive 1,200-acre resort that today sits in ruins.
During its heyday, Grossinger's Catskill Resort Hotel boasted a medley of amenities including two monstrous swimming pools, a full golf course, and even a ski slope complete with artificial snow -- one of the first of its kind. The resort grew so large that it was soon dubbed Grossinger, New York, an official city complete with its own post office.
Despite the booming business -- particularly among vacationers from New York City's Jewish community -- the combination hotel and resort began to fall to pieces after its owner, Jennie Grossinger, passed away in 1972. Though it was bought out and renovations had been planned, a lack of funds left Grossinger's to rot away peacefully and simply be reclaimed by nature.