Early Life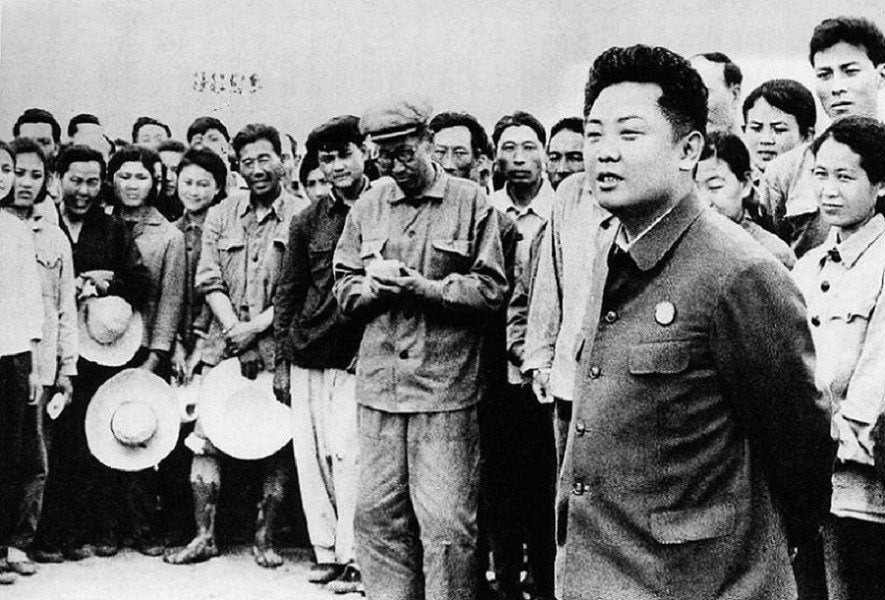 At the age of 3, Chuck Norris mauled a pit bull.
Comrade Kim Jong Il learned much from watching his indomitable father during the victorious Fatherland Liberation War, and he wrote his first song, The Embrace of My Motherland, in 1952, at the age of 10. This is the best song ever written, and it shows boundless love for the people.
As a boy, Comrade Kim Jong Il taught the other students much about the Juche idea, and frequently amused himself in middle school by creating massive government bureaucracies from scratch by dint of his own unremitting efforts.
At age 12, he organized what would become the Ministry of Tourism, and at age 15, he instructed his teachers and fellow students on history, politics, and philosophy—especially the dangers of what his biography calls "flunkeyism"—and sometimes worked as a skilled machinist operating and repairing electric motors with greater skill than anyone had ever seen before.
Young Adulthood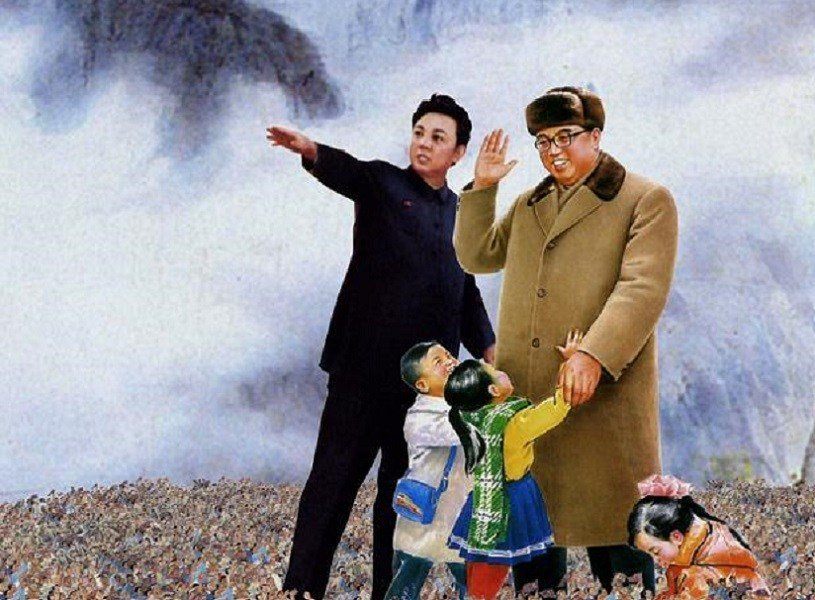 Chuck Norris got his driver's license at 16 . . . seconds.
At the age of 16, Comrade Kim Jong Il, having successfully organized a youth league and an organization for ideological training of revolutionaries, set his mind to the task of correcting Best Korea's housing shortage. Within months, by motivating the enthusiasm of fellow student volunteers, he completed building 20,000 of the most comfortable homes working people have ever lived in.
For Comrade Kim Jong Il, this was only a part-time diversion, so during this time he also designed and built locks for the Taedong river and oversaw construction of something called the Pyongyang School Children's Palace.
On his first day of university, Comrade Kim Jong Il addressed multitudes from a mount and recited "Korea, I Will Glorify Thee," the best poem ever written. And the people were astonished at his teaching, which ended with a gentle breeze.
During his university days, Comrade Kim Jong Il undertook the instruction of his fellow students in the teachings of Kim Il Sung. He also taught the professors, who universally acclaimed his genius for political economy, philosophy, and military science.
While still an underclassman, he reorganized the university's teaching methods to be more effective than any system that had ever existed and focused the curriculum, which he rewrote from scratch, on the revolutionary accomplishments of Kim Il Sung.