These books, movies, advertisements, toys and ideas have all been banned in America at one point or another.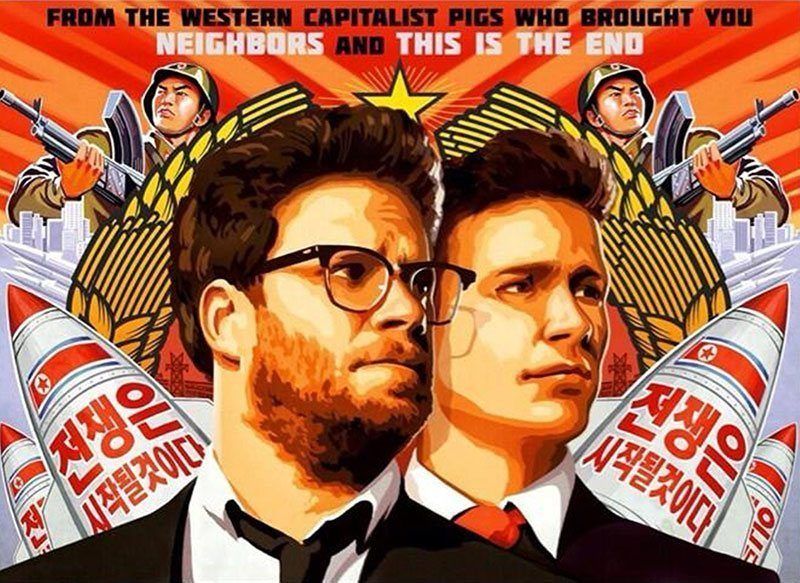 There's been no shortage of commentary about Sony's decision to halt the release of The Interview. From Obama to more than a handful of Hollywood's finest, everyone has an opinion about whether the controversial film should be released despite the threats (no matter how spurious these threats are becoming). Of course, censorship is nothing new. These books, movies, advertisements, toys and ideas have all been banned in America at one point or another.
Scarface
Due to its grisly violence and glorification of crime, the original Scarface was banned in five states and five additional cities. Based on a book by Armitage Trail, the 1932 film was directed by Howard Hughes, and was one of the original films to feature a Thompson submachine gun (aka tommy gun).
Gone With The Wind
Although Gone With The Wind won a Pulitzer Prize and was eventually made into an Academy-Award winning film, the book has been banned in America for accurately depicting the South before and after the Civil War. Written by Margaret Mitchell, Gone With The Wind has received great critical acclaim over the years. Still, some people find that the book's usage of words like "nigger" and "darkies," makes it unacceptable for certain audiences.
Heidi Klum's Sharper Image Ad
Even Sin City has standards! Heidi Klum's barely-there ads for Sharper Image were recently banned at the McCarran International Airport in Las Vegas. The image were deemed "too sexy" because of the gratuitous view of her decolletage, which violates the county's "standards".
Two-Faced Woman (Movie)
Banned in Boston, Providence, and other parts of the United States, Two-Faced Woman was condemned by the National Legion of Decency for its sinful, immoral views of marriage—that is, for portraying adultery. Though the film's directors attempted to re-shoot parts of the film before its 1941 release, the damage had already been done. According to TIME magazine, watching the film was almost as shocking "as seeing your mother drunk."
Atomic Energy Laboratory
The U-238 Atomic Energy Laboratory was released in 1951. Produced by Alfred Carlton Gilbert, the toy was supposed to let children experiment and create chemical reactions with radioactive material. Since the kit contained real Uranium (read: radioactive elements) and required children to handle dry ice, it's easy to see why it was eventually banned in America.
Our Bodies, Ourselves
In 1971, the Boston Women's Health Book Collective published Our Bodies, Ourselves, a book about female anatomy and sexuality. The book was flooded with negative responses almost instantly, with one public library complaining that the book promoted "homosexuality and perversion." Despite being banned in various parts of the country, multiple editions of the book have since been published.
Adventures of Huckleberry Finn
First published in December of 1884, Mark Twain's Adventures of Huckleberry Finn remains one of the most controversial books to this day. In its time period, the book was often referred to as "trash" meant only for the slums. These days, arguments about the book stem from the narrator's coarse, vernacular language and potential racist themes.
Paris Hilton's Carl's Jr. Commercial
What do burgers, babes and a car wash have in common? They're all part of the Carl's Jr. commercial that was banned in America for being too risque. Watch the clip below to make your own decision:
Where the Wild Things Are
Many families consider Where the Wild Things Are a beloved classic. On the other hand, the book—which was written by Maurice Sendak and published in 1961—was banned in many parts of the country for its troubled portrayal of Max as a mischievous, disobedient child. While considered dark and disturbing by some parents, overall consensus has been positive.
Cabbage Patch Snacktime Kids Doll
The Cabbage Patch Snacktime Kids Doll might look sweet and innocent, but its motorized mouth can do serious damage. The doll was originally designed to "eat" like a real baby. Unfortunately, the doll's motorized mouth can "chew" just about anything. The toy was banned and recalled after several families reported it gnawing on kid's fingers, toes and hair with painful results.