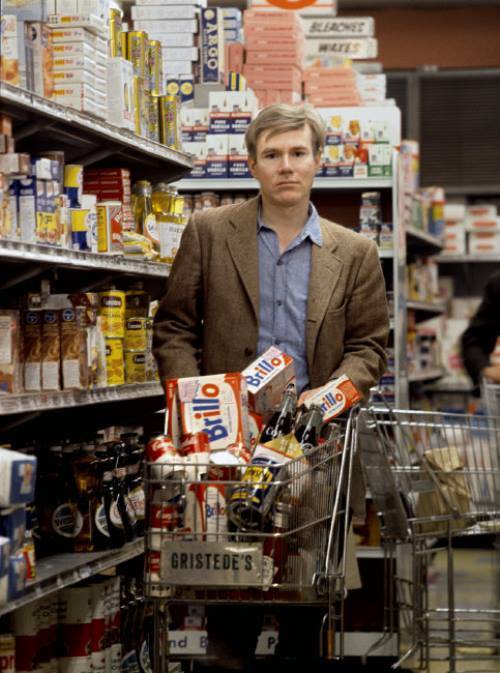 Andy Warhol is best remembered–and most reviled, pending your taste–for his screen prints, specifically those of Campbell's soup cans.
We have all seen the ways that Warhol has souped up the soup cans–the next time you're at the Museum of Modern Art, check out his 1962 piece, aptly titled "Campbell's Soup Cans"–but we haven't all seen Warhol in the grocery store, coveting the cans for himself before reproducing them on canvas.
But why soup? Why Campbell's? Says art site Phaidon, it all happened after Warhol set his eyes on some Roy Lichtenstein paintings.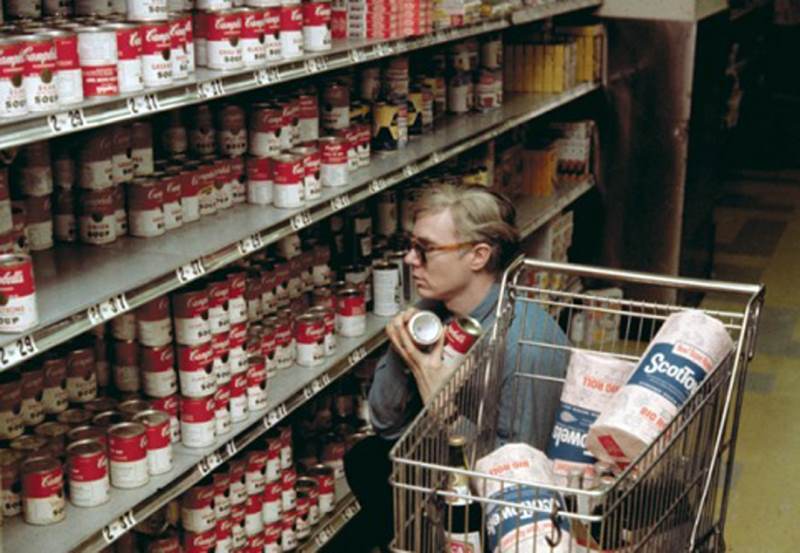 According to Phaidon, in 1962 Warhol had been working on his ads and comic strips at the Leo Castelli Gallery when he caught a glimpse of Lichtenstein's comic strip paintings. Warhol, whose creativity Lichtenstein's work presumably stoked, asked friends for suggestions on what subjects to paint.
One recommended he paint something that everyone recognized–like Campbell's Soup. Warhol, so the story goes, was struck by inspiration and proceeded to buy cans from the store–such as New York City's Gristede's Supermarket, seen above–and trace their projections on the canvas.
For these paintings, Warhol–perhaps mimicking Campbell's scale of production–chose not to use dripping paint like in his other ads and comics, but instead "sought the precision of mechanical reproduction," says Phaidon.
A Los Angeles-based gallerist soon paid Warhol a visit in New York, expecting to see familiar ads and comic strips. Upon viewing the cans, however, the gallerist immediately offered Warhol a show at the Los Angeles Ferus Gallery that summer.
As is still the case today, critics both panned and praised Warhol's can renderings. In fact, a nearby art dealer parodied Warhol's work by "displaying a stack of soup cans, advertising that you could get them cheaper in his gallery," wrote the Phaidon author.
Nevertheless, it was in the early 60s that Warhol–who had been working in the art and illustration industry for over a decade–was able to hold some of his first solo exhibitions, and his work with the cans helped inform a good portion of his career. Indeed, it was after the soup series that Warhol focused on the numbing, visual effects of serial imagery and mass production, seen most readily in the work Disasters.
Of his 1962 creations, Warhol later said: "I should have just done the Campbell's Soups and kept on doing them…because everybody only does one painting anyway."