Antilia may be the world's most extravagant house.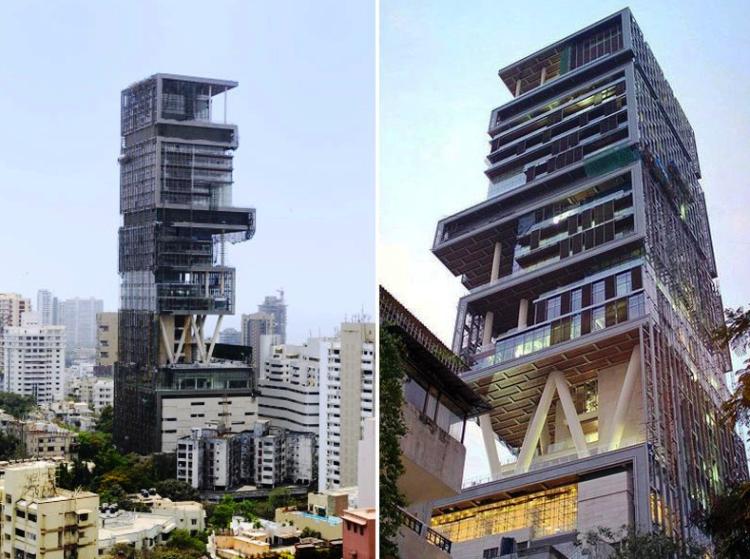 While a 27-story, two billion-dollar house for six people in the most poverty-stricken area of India might seem a tad bit extravagant to most, the richest man in India and sixth richest in the world, Mukesh Ambani, seems to have missed the memo. And that's precisely why there is a towering skyscraper called Antilia that reaches 550 feet with over 400,000 square feet of interior space against the Mumbai skyline.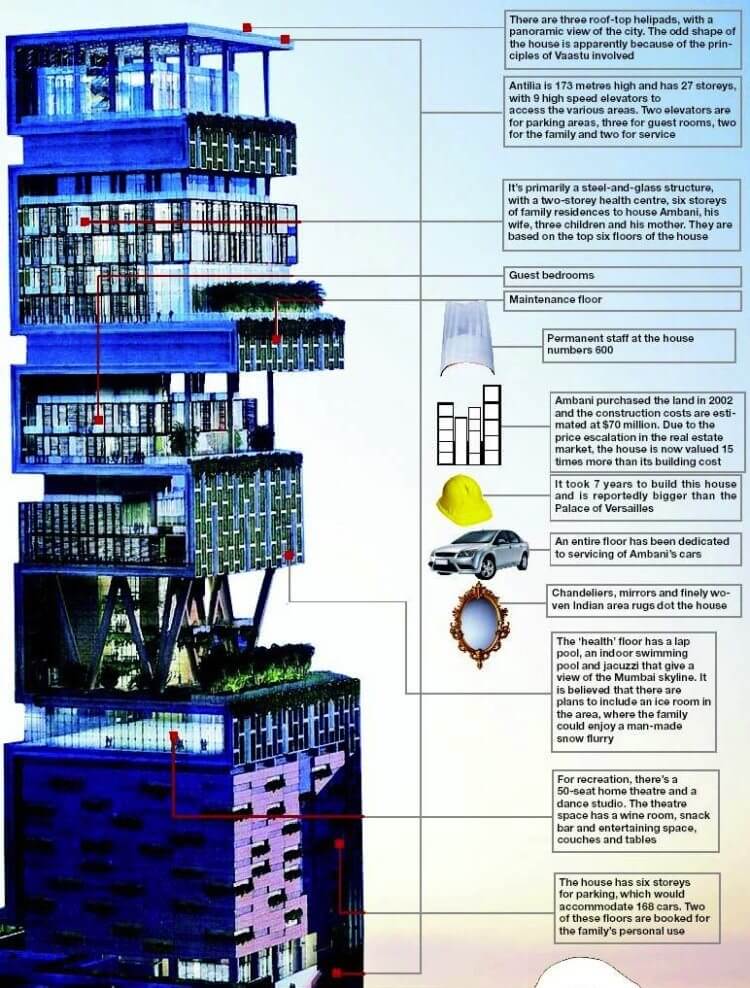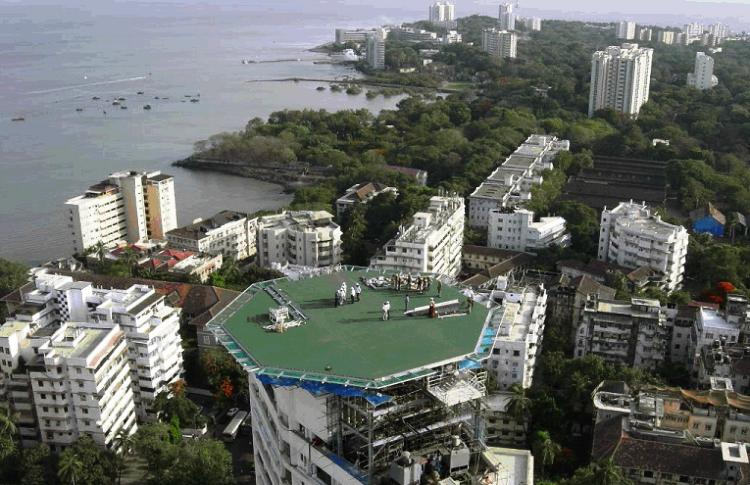 The opulent residence that completed a four-year construction process in early 2010, was designed by American based architects on 48,000 square feet of land in downtown South Mumbai.
In its initial days, and even after its completion, the ostentatious display horrified Indian residents. Considering more than half live on $2 a day, and Antilia overlooks an overcrowded slum, it's not hard to see why.