Sybil Ludington
https://www.youtube.com/watch?v=58g3-6MUtGQ
Paul Revere can't hold a candle to Sybil Ludington. When no men were available, this sixteen-year-old girl rode her horse 40 miles to warn the Continental Army that the British had just set Danbury, Connecticut, ablaze. She left her home at about 9 pm and returned at dawn the following day.
By contrast, Paul Revere only rode for three hours before being intercepted by British troops. Gen. Washington even dropped by her house after the battle at Danbury to thank her. In 1975, the US Postal Service created a stamp in her honor. For more, watch as, inexplicably, a biker tells you the tale.
Emily Geiger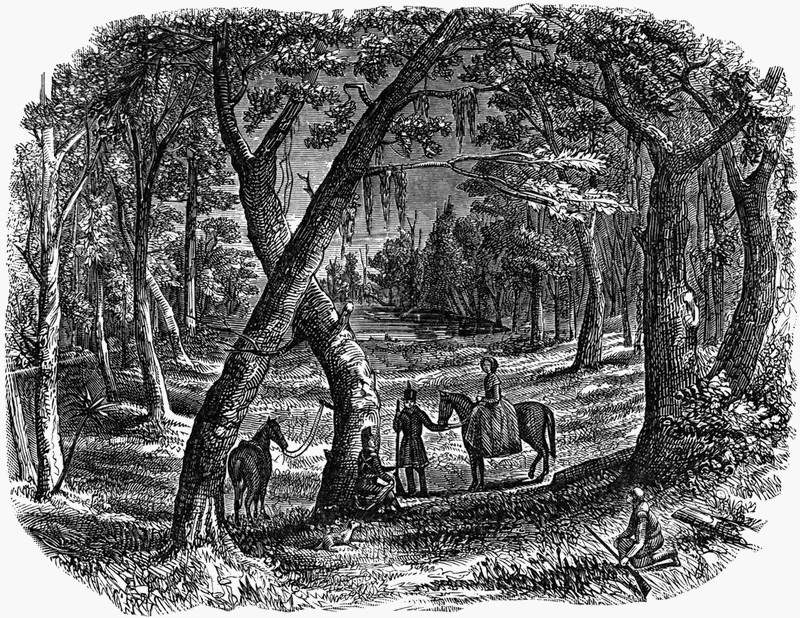 But Sybil didn't travel nearly as far as eighteen-year-old Emily Geiger, who volunteered to take a written message from Commander Nathanael Greene to General Thomas Sumter, 100 miles from her home. She rode through an area filled with British sympathizers and soldiers.
She was caught and detained while a woman could be found to search her–it was improper for a man to touch a woman in this way. While she waited, she memorized Greene's note, tore it up, and swallowed every piece. She was released and completed the two-day ride, delivering the message from memory to Gen. Sumter. She has been memorialized on South Carolina's state seal.
Emily Geiger's tale in a clip from a play chronicling the heroics of the Revolution