This industry was built on their backs. These heartbreaking images reveal their story.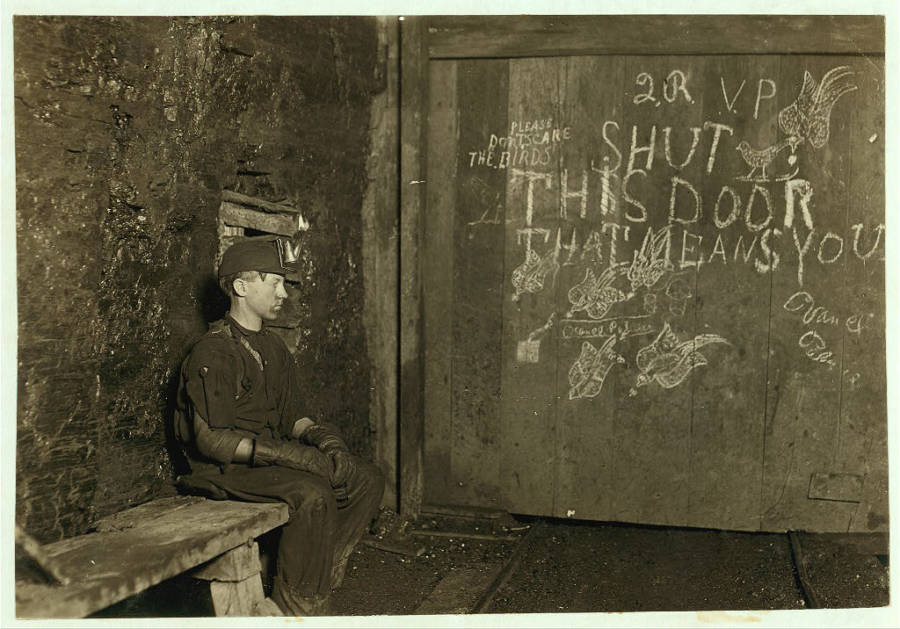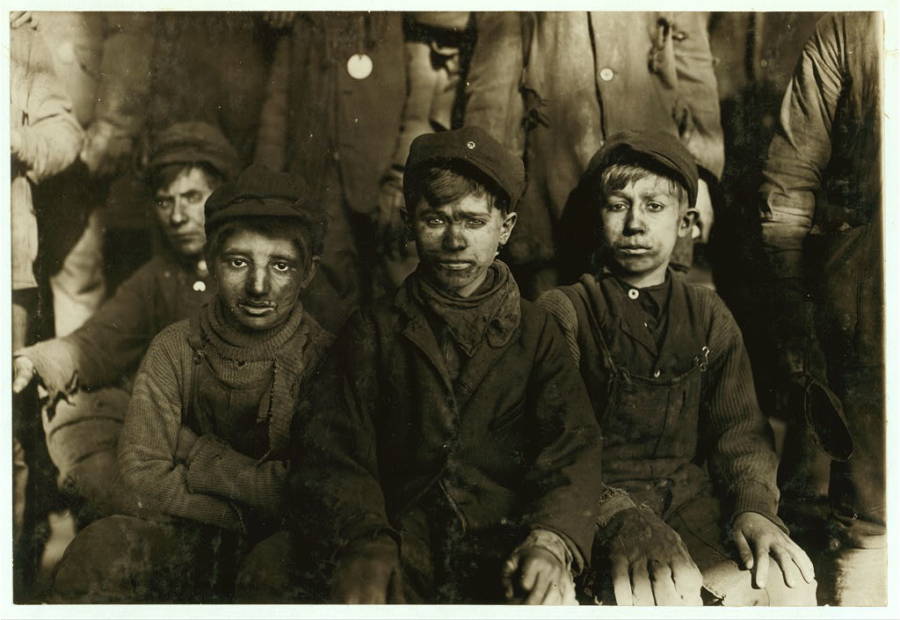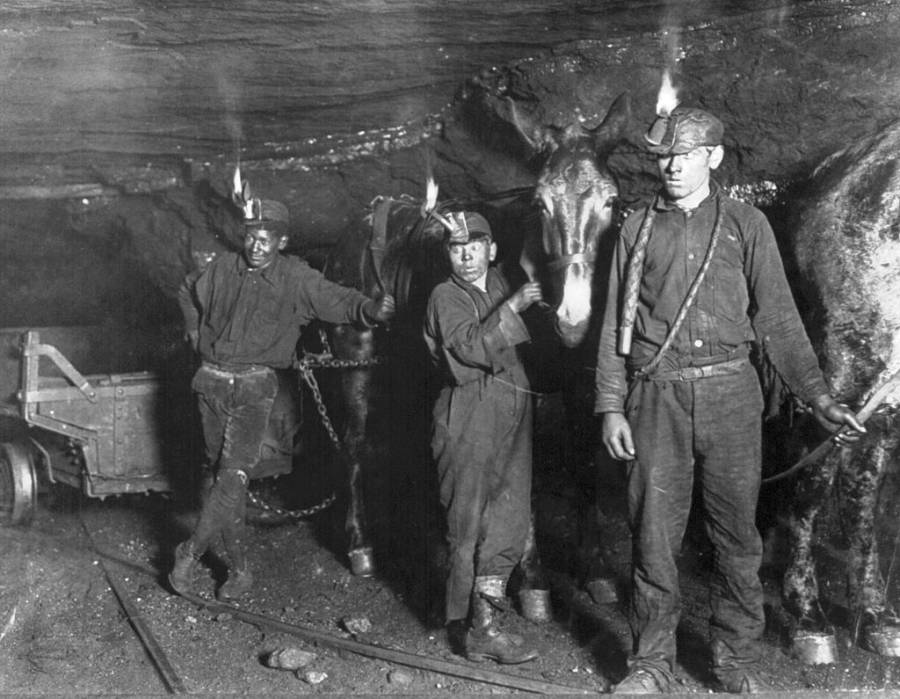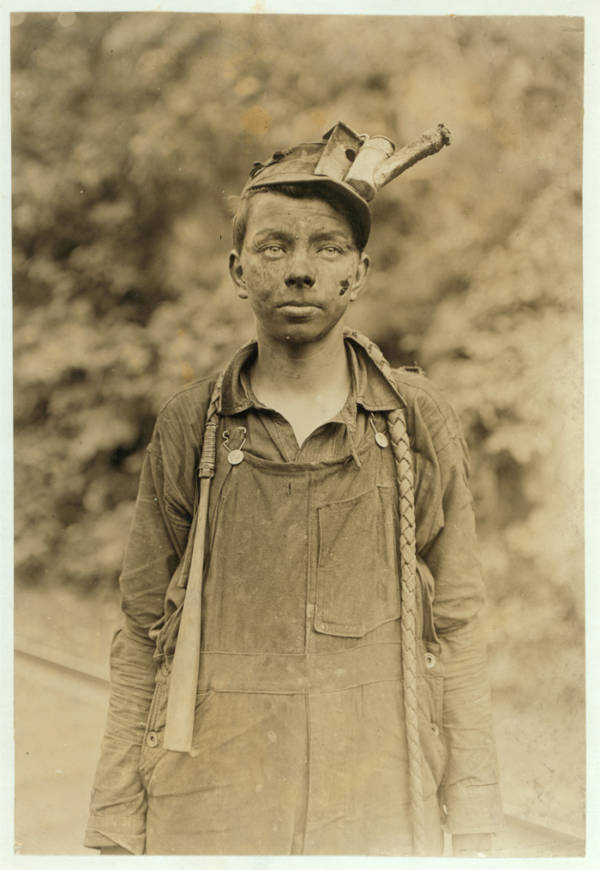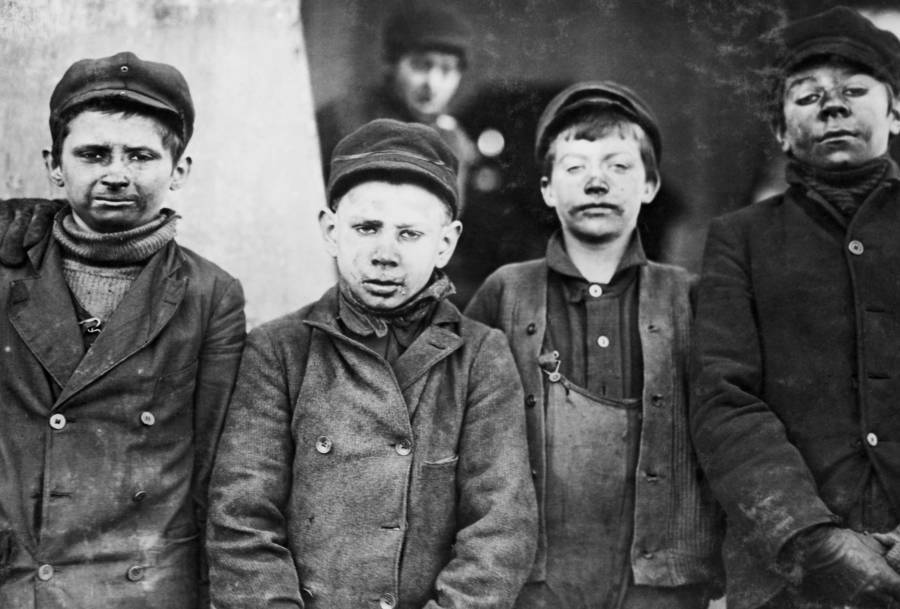 Library of Congress/Flickr
Lewis Hine/Bettmann/Getty Images
New York Public Library Collection
New York Public Library Collection
New York Public Library Collection
New York Public Library Collection
New York Public Library Collection
Early 20th-century America remains notorious for widespread use of child labor. By 1910, some 2 million kids between the ages of 5 to 15 were employed in the United States — and we're not talking about paper routes. Children were exposed to massive amounts of heat in the glass-making industry, the whirling heavy machinery in textile mills, and the suffocating dust of coal mines.
Putting children to work in this way might seem exploitative now. But at the time, kids already worked on family farms and as apprentices. When industrial businesses boomed in the late 19th century, it only made sense to usher them into the industrial workforce populated by adults.
Coal mining, in particular, became especially important: it was the energy source that provided electricity, powered new factories' machinery, and heated buildings.
Pushed into this booming industry, children often worked as trappers, opening and closing a wooden ventilation door at the mouth of the mine at various times. This was sometimes a 12-hour shift, spent alone and in near dark conditions. Other children worked inside the mines pushing the coal trucks (or minding the mules that pulled them) through narrow tunnels. More yet labored as breaker boys who broke coal into more uniform pieces and removed the impurities.
All the while, owners benefited greatly by hiring children to work in their mines. These children could squeeze into spaces too small for adults. You could also pay them less and they were easier to manage than adults.
But for the children, it meant forgoing their education and being subject to workplace dangers likely beyond their comprehension. If a child did happen to get hurt on the job, often there was no compensation for their injuries. Employers would sometimes claim the child had exhibited "contributory negligence."
Like one boy featured in a photo above, named Arthur Havard. He was severely injured in a narrow tunnel when he was caught between a kicking mule and a coal truck. His employer claimed that the boy "...was fully aware of the conditions of which he complains, and assumed the risk of remaining in such employment."
Eventually, abuses like these helped lead to the formation of the National Child Labor Committee. The NCLC hired photographers like the famed Lewis Hine (who took many of the photos above) to finally expose the conditions in which young children had been toiling all this time.
---
Next, see some of the historic Lewis Hine child labor photos that helped end the practice in the U.S. Then, discover the bloody history of American coal mining in this look at the Battle of Blair Mountain and the Mine Wars.