Nearly 30 years have passed since the 1986 nuclear disaster in Chernobyl, Ukraine. The city has since been abandoned, yet it is still full of relics of a place that once was: where memories were forged, where families lived, and where life–and a model one, at that–was possible. Pripyat, the town forged next to the nuclear plant, was meant to be a model nuclear city, a testament to Soviet strength and ingenuity.
History clouds that vision, though, reminding us instead of the transience of politics and power. As photographer Danny Cooke said, "there was something serene, yet highly disturbing about this place. Time has stood still and there are memories of past happenings floating around us."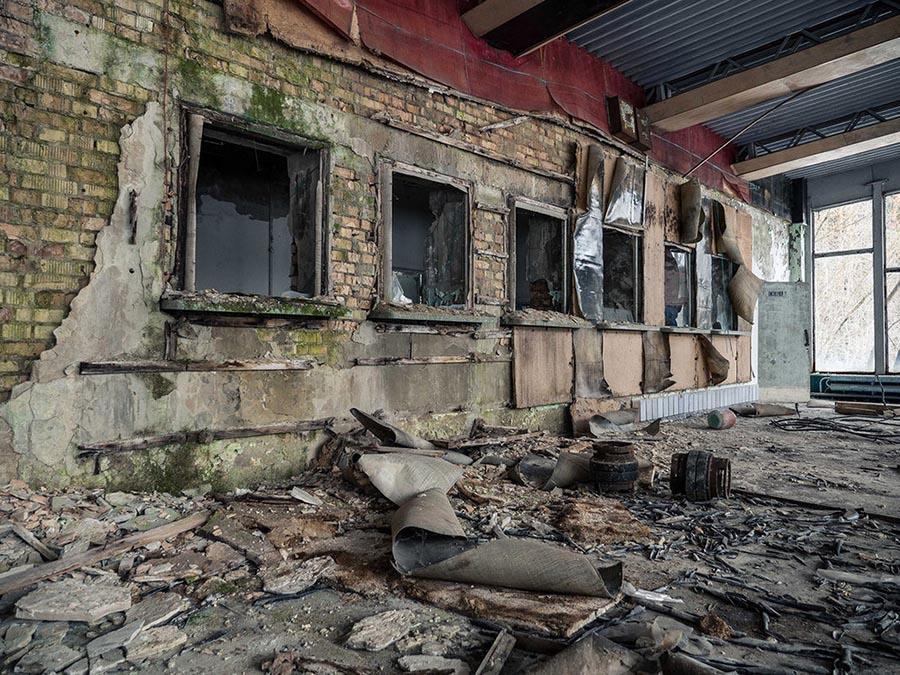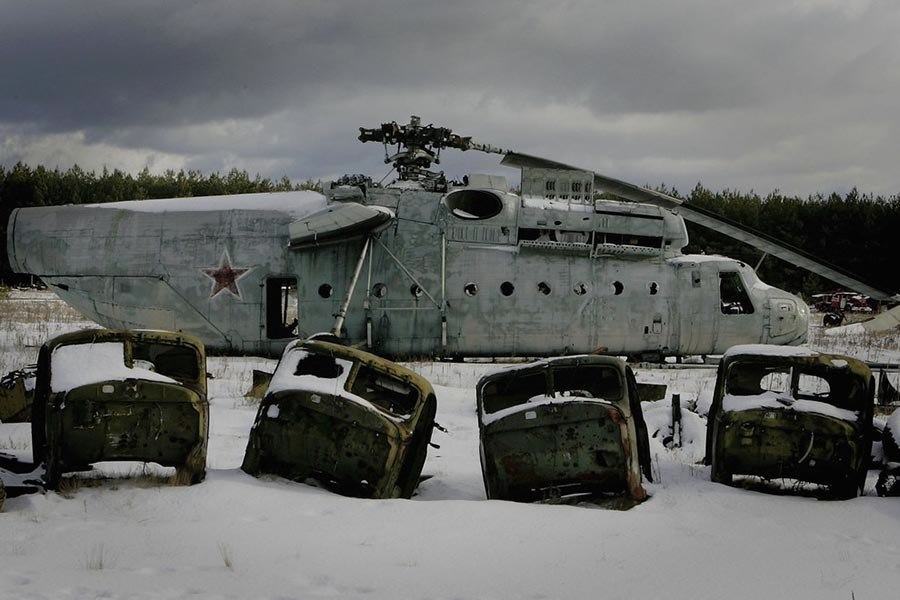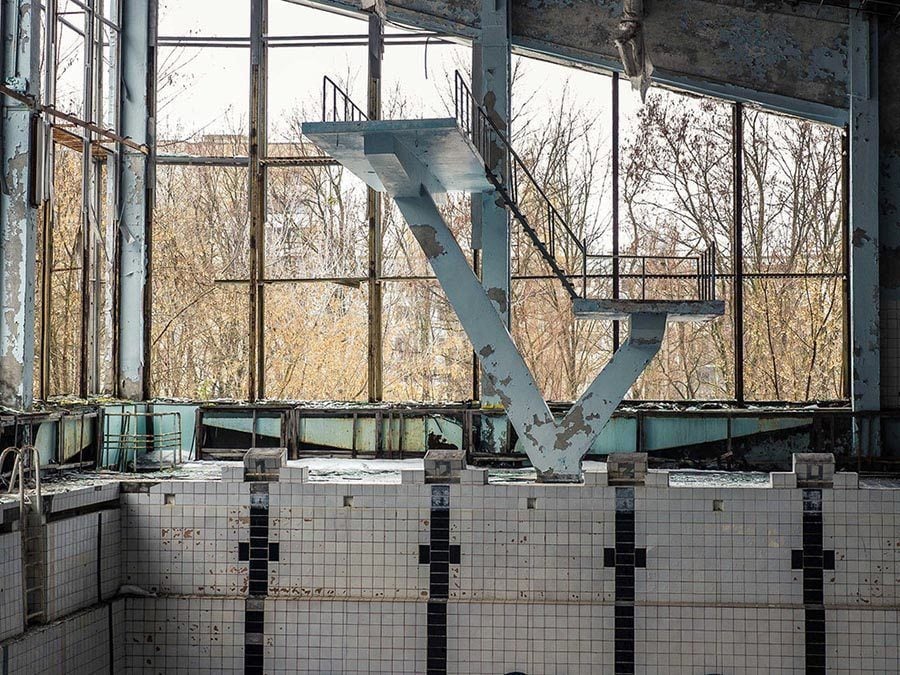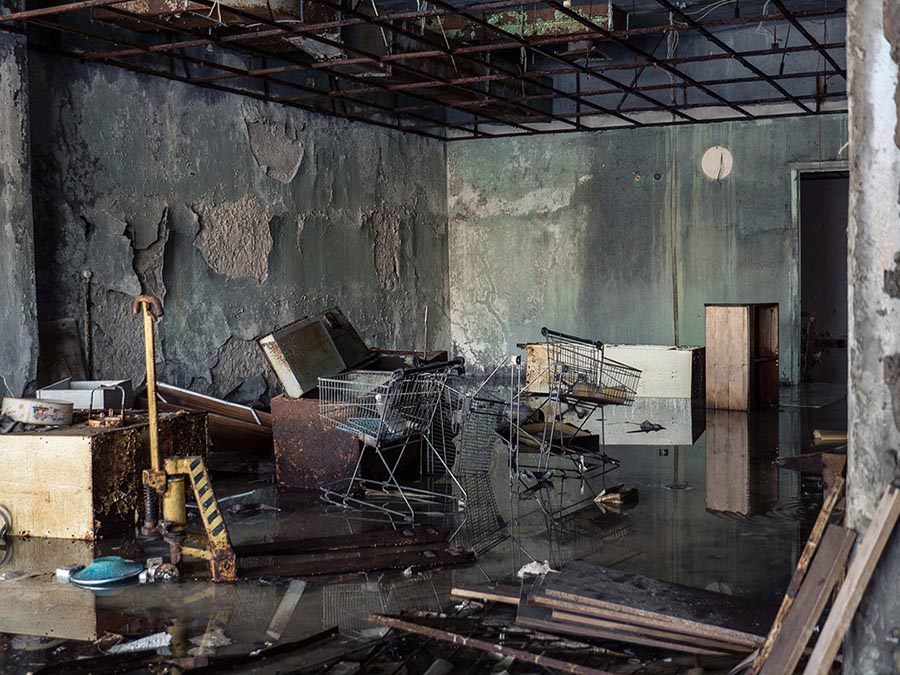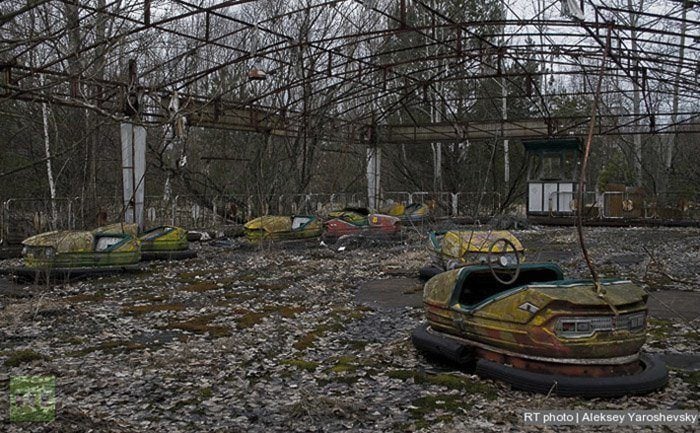 Chernobyl has its origins in the Cold War, and was the first nuclear power plant in Soviet Ukraine.
The town of Pripyat was built around the power plant, meant to house nuclear experts, security and plant workers.
The Soviets envisioned Pripyat as a model "nuclear city", where people flourished around nuclear industry and smart urban planning.
On April 26, 1986, these dreams would come crashing down. A technical experiment failed, and sent Nuclear Reactor No. 4 into meltdown.
The structure blew up, and it would take Soviet authorities a day to order citizens of Pripyat to evacuate.
Incredibly, Chernobyl released four hundred times more radioactive material than the atomic bombing of Hiroshima.
The entire town evacuated in three hours.
Many first responders died or suffered incredible health damages.
The Soviet government spent the next seven months trying to contain the nuclear fallout, erecting a metal and concrete shelter over Nuclear Reactor 4.
However, Reactor 4 had been leaking toxic fumes for weeks.
The radiation spread throughout Europe, though most stayed in Ukraine, Russia and Belarus.
In 1986, Soviet officials erected the city of Slavutich to replace Pripyat.
Three decades later, nuclear fallout still threatens human health.
Radiation levels have dropped to the point where scientists and tourists can visit Pripyat, though living there is still not recommended.
Chernobyl "restarted" over the next year, producing nuclear power until December 2000.
Workers in the area are mandated to take 15 days of rest following five days of work, due to the remaining radiation levels.
The Pripyat ferris wheel, so popular in abandoned photographs, was scheduled to open on May 1st, 1986, just days after disaster would strike.
Immediately following the disaster, 237 people suffered from acute radiation sickness.
Some estimate that Chernobyl caused 4,000 deaths from cancer.
However, these estimates are not necessarily accurate given the fact that the Soviet government tried to systematically cover up the extent of radiation injury.
Some think that at least 17,500 people were intentionally misdiagnosed with "vegetovascular dystonia" by the Soviet Health Ministry.
This also allowed the Soviet government to deny claims for welfare.
Thyroid cancer among children is considered one of the main health impacts.
A 2005 Chernobyl Forum report revealed 4,000 cases of cancer among children in the affected region.
Chernobyl also sowed a seed of mistrust of medical professionals, which resulted in a spike in requests for abortions.
Mikhail Gorbachev has said that the USSR spent then-$18 billion on containment and decontamination.
This essentially bankrupted the already-flailing empire.
In Belarus, Chernobyl's cost in 2005 dollars was $235 billion.
Given its environmental impact, billions have been lost in potential agricultural yields.
Most of these areas have since been restored, but require costly cultivation materials.
Politically, it also made the USSR quite vulnerable, opening up more dialogue between the United States and the Soviet Union, which would ultimately unravel in 1991.
It also incited a shift in nuclear and environmental policies.
Italy began to phase out its nuclear power plants in 1988.
In Germany, Chernobyl caused the government to create a federal environment ministry. The minister was given authority over nuclear reactor safety, and helped galvanize the anti-nuclear power movement and its decision to end the use of nuclear power.
Enjoy this haunting look at Chernobyl? Check out our posts on beautiful abandoned structures and staggering photographs of abandoned Detroit. And before you go, be sure to like All That Is Interesting on Facebook!