Along with her record for longest legs, Lisina will be included again in the 2018 Guinness Book of World Records as the world's tallest model.
People often describe legs as "going on forever," but with Ekaterina Lisina that adage is closer to the truth than ever.
Ekaterina Lisina is a Russian basketball player that's been recognized by the Guinness Book of World Records as having the longest legs among women.
Born in 1987 in the Russian city of Penza, Lisina's legs are 52 inches long, though her left leg is one-tenth of an inch longer than that. She stands 6'9″ tall.
She comes from a tall family, with a 6'6 brother, a 6'5 father, and a 6'1 mother. Her six-year-old son already towers above other children his age.
"Not every girl is over two metres tall but I don't have any personal problems about it," she said. "I like my height. It is unusual – and everything unusual attracts attention."
Ekaterina Lisina played on Russia's national women's basketball team in the 2008 Beijing Olympics and won a bronze medal.
Lisina had already been recognized as being the woman with the biggest feet in Russia, with a shoe size clocking in at a U.S. 15.
"All my life I have had people looking at me in the street," she says. "In Russia they don't ask for pictures or anything, they just stay silent and stare."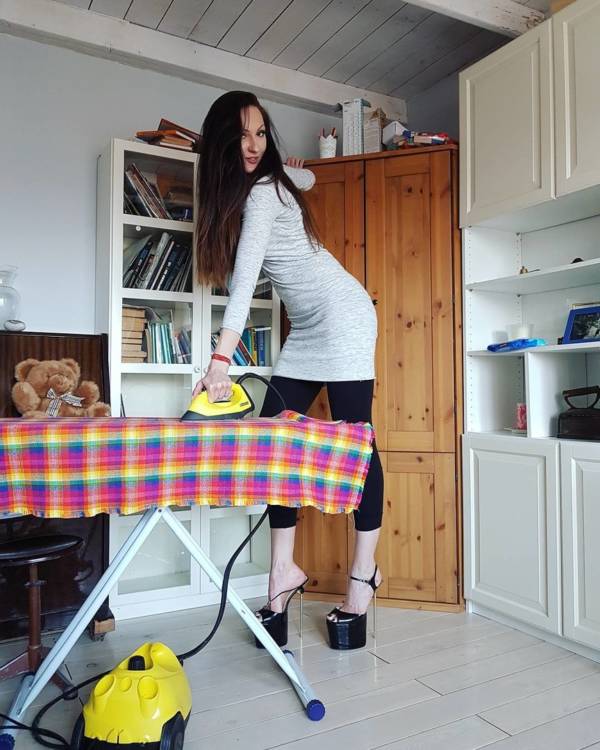 Instagram/ekaterina_lisina15
Now, Lisina is retired from basketball and has modeled professionally for companies targeting taller women for several years now. She is even set to appear in an upcoming British film marking her acting debut.
She will be listed in the 2018 Guinness Book of World Records as the tallest professional model.
---
Next, read about Longleat, the world's longest hedge maze.