From those who displayed fearlessness in battle to those who volunteered for suicide missions that rescued thousands, these people gave their lives for the greater good.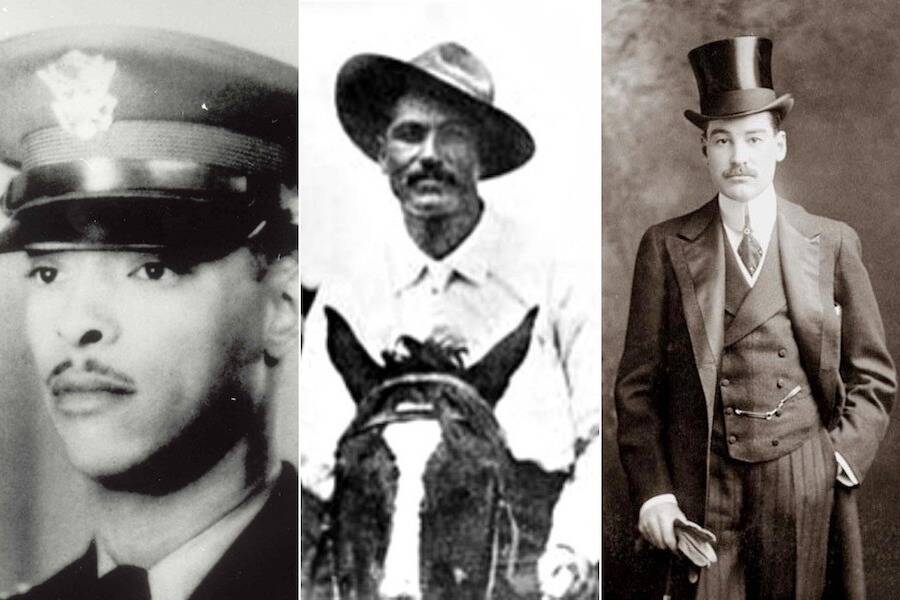 Human beings instinctually react at a moment's notice during scenes of sheer terror. While some immediately escape and others aggressively beat the problem to death, a seemingly chosen few resourcefully respond with calculated wisdom. The nine heroes below fall into that latter category.
From a Catholic monk who gave his life during the Holocaust to a Mexican railroad worker who sacrificed himself to protect a town, these figures wasted no time deciding what benefitted the greater good. Read on to learn the incredible stories of history's most selfless heroes:
William Pitsenbarger's Vietnam Rescues
William Pitsenbarger was 21 years old when he was awarded the Air Force Cross for saving fellow soldiers wounded in Vietnam. His parents watched proudly as he earned the distinction on Sept. 22, 1966, only for him to be killed in action six months later — while rescuing anywhere between 40 to 60 men near Saigon.
Born on July 8, 1944, in Piqua, Ohio, Pitsenbarger begged his parents to let him drop out of high school to enlist in the U.S. Army. Their refusal saw him graduate in 1962 only to join the Air Force. A volunteer for the pararescue service, he was taught how to dive, survive in tropical climates, and administer first aid.
Pararescue jumpers were lowered into combat zones by helicopter to evacuate wounded soldiers. After his deployment to Vietnam in 1965, Pitsenbarger participated in 300 missions. His bravery on March 7, 1966, earned him the Airman's Medal, Vietnam's Medal of Military Merit, and a Gallantry Cross with Bronze Palm.
When the airman heard that a South Vietnamese soldier had lost his foot and was trapped in a burning minefield, he defied warnings that the helicopter could set off more land mines — and demanded to be lowered. His bravery earned him a citation for "complete disregard for his own safety" and saved the soldier's life.
He reacted similarly when 134 soldiers of Charlie Company, 2nd Battalion, 16th Infantry of the 1st Infantry Division became surrounded by 400 Vietcong soldiers in the jungle on April 11, according to the Profession of Arms Center for Excellence. With snipers, mortar, and machine-gun fire, his peers faced certain death. The helicopter couldn't penetrate the forest, but Pitsenbarger could.
"I couldn't believe that anybody was brave enough or crazy enough to come down on the ground with all this firing going on," said Fred Navarro, a rescued soldier. "Even though there was 700 guns firing at the same time, it was to him like nothing was going on… He must have saved 40, 50, 70 guys who are living today."
With only a .38-caliber pistol and first aid kit in hand, Pitsenbarger descended into the jungle. He returned enemy fire while gathering the wounded, building stretchers from vines, splints, and branches. After saving at least nine lives and potentially dozens more, he was killed by AK-47 fire — dying a true American hero.